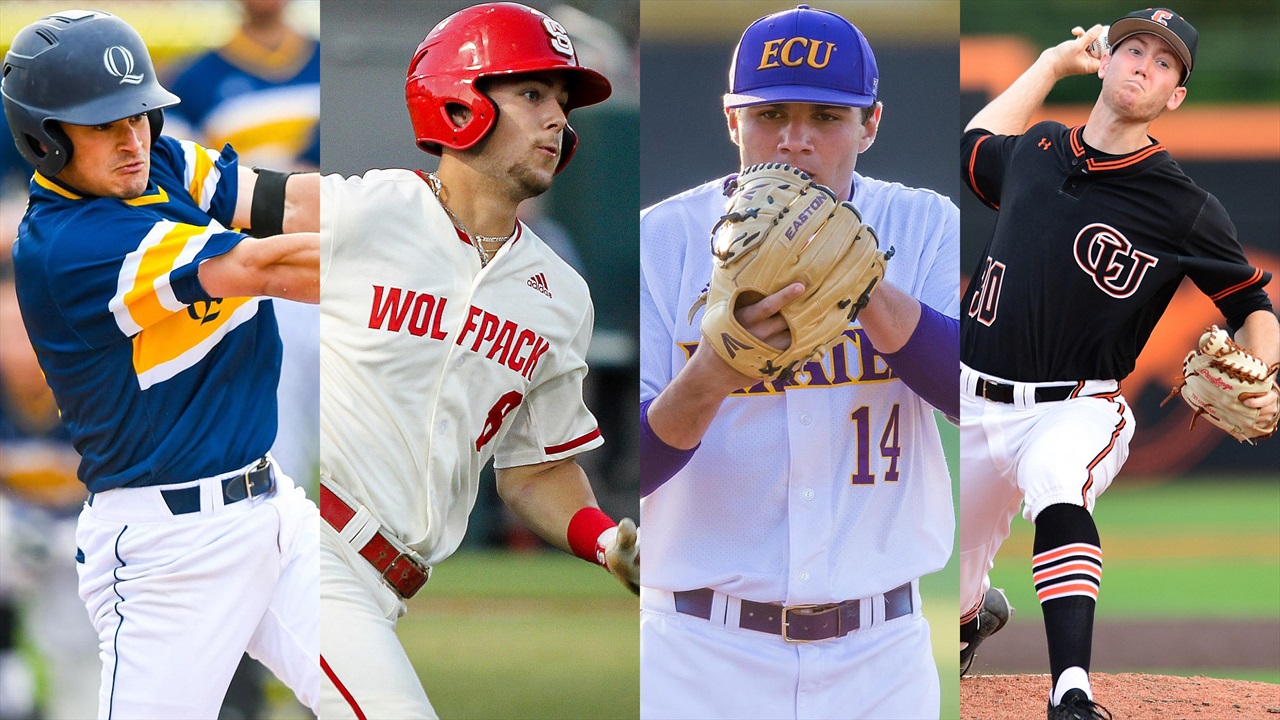 NC State Baseball
GREENVILLE REGIONAL PREVIEW: Can NC State Advance?
---
NCAA GREENVILLE REGIONAL SCHEDULE

Friday, May 31
Game 1 – No. 2 NC State vs. No. 3 Campbell @ 12 PM
Game 2 – No. 1 East Carolina vs. No. 4 Quinnipiac@ 6 PM
Saturday, June 1
Game 3 - Loser Game 1 vs. Loser Game 2 - 11 AM
Game 4 - Winner Game 1 vs. Winner Game 2 - 4 PM
Sunday, June 2
Game 5 - Winner Game 3 vs. Loser Game 4 - 12 PM
Game 6 - Winner Game 4 vs. Winner Game 5 - 6 PM
Monday, June 3rd (If Necessary)
Game 7 – Winner Game 6 vs. Loser Game 6 – 1 PM
We take an in-depth look at the four teams participating in the 2019 Greenville Regional which features host team East Carolina and No. 2 seed NC State
---

1. East Carolina
The host seed, East Carolina enters 43-15 overall and 20-4 in the AAC – where they were the regular season champs. A balanced ball club with solid pitching and hitting, East Carolina was certainly deserving to host a regional.
Best Hitter: Sophomore Alec Burleson. A standout hitter, Burleson is batting .370 with 81 hits, 21 doubles, and 54 RBIs, and he leads the team in all categories.
Junior Bryant Packard is a stud, as well, but Burleson has been terrific this year.
Key Arm: Junior Jake Agnos. The AAC's best pitcher, Agnos is slated to start the Saturday game for the Pirates, which could be against NC State.
All he did this year was post a 10-2 record with a 2.00 ERA. He had 131 strikeouts in 90 innings and is the best starting pitcher in the regional.
A lefty with a plus fastball and terrific curve, Agnos is going to be a problem.
Biggest Strength: The Pirates feature seven hitters batting .299 or better on the season. This is a potent lineup from top to bottom and will be tough to deal with.
Biggest Weakness: East Carolina isn't a team that's going to run a lot. The Pirates have just 46 stolen bases as a team, which ranks No. 187 in the country.
X-Factor: The Greenville Regional will be played in Clark-Leclair Stadium, and that is a huge advantage for the Pirates. That could be what it takes to push ECU over the edge.
2. NC State
NC State started hot this season and the Wolfpack finished No. 3 in the ACC's regular season. While the Wolfpack isn't hosting a regional, this team is certainly capable of playing its way to Omaha.
NC State finished 42-17 and 18-12 in the Atlantic Coast Conference.
Best Hitter: Junior Will Wilson. One of the best two-way players in the country, Wilson's bat has put him in the position of being a potential first-round pick in the upcoming draft.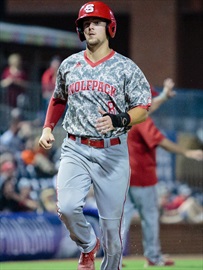 He leads NC State in hitting (.350) and his 16 home runs are the most in the regional.
Key Arm: Sophomore Reid Johnston. A big righty with the mentality needed to excel in postseason play, Johnston is 6-1 on the season with a 3.91 ERA.
Biggest Strength: We know NC State can hit, but the Wolfpack is also an outstanding fielding team. Shortstop Will Wilson was the ACC's Defensive Player of the Year, and first baseman Evan Edwards is an elite defender.
NC State ranked No. 10 in the country in fielding percentage this season.
Biggest Weakness: Like East Carolina, NC State isn't going to steal a lot of bases. State has just 42 stolen bases in 59 games; this is No. 207 nationally.
X-Factor: NC State's first five hitters can compete with anyone in the country, but will the Wolfpack receive production from hitters 6-9 in the lineup? That's the question.
If the bottom of the lineup can have a big weekend, NC State will have a great chance at winning the regional.
3. Campbell
The Camels earned the No. 3 seed by winning the Big South title. The Camels finished 35-19 on the season and 19-7 in league play and could have the pitcher with the best arm in the regional in Seth Johnson.
Best Hitter: Junior Matthew Barefoot. A terrific overall player, Barefoot leads Campbell in hitting (.313), home runs (13), and RBIs (47). What makes him really dangerous is his speed, as he has 25 stolen bases on the season.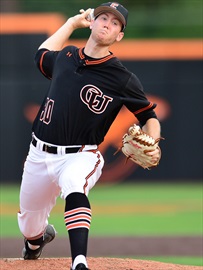 Key Arm: Senior Michael Horrell. The Big South Pitcher of the Year, Horrell could take the mound in the opener against NC State. All the 6-2 righty did this season was go 9-3 with a 2.73 ERA.
Biggest Strength: While NC State and ECU want to win with hitting and power, Campbell will try to manufacture runs. The Camels have two players with 25+ stolen bases. Look for NC State catcher Patrick Bailey to be tested in the opener.
Biggest Weakness: There isn't a ton of quality hitting in the lineup. Barefoot leads the team in batting at just .313 and only four players are hitting over .300. Also, Campbell doesn't have a lot of pop. Barefoot is the only hitter with over six home runs on the season.
X-Factor: We mentioned him earlier, but Seth Johnston has outstanding stuff. He's been coming out of the bullpen recently and is certainly capable of shutting the door late on teams if Campbell can build a lead.
4. Quinnipiac
Quinnipiac, at just 29-27, is a long shot to win the regional. The Bobcats were able to win their league, but can the team do damage this weekend?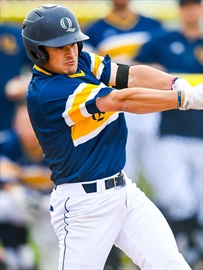 Best Hitter: Junior Andre Marrero. The talented outfielder is hitting .314 with a team-high 10 home runs and 46 RBIs. He also leads the Bobcats with 19 stolen bases.
Key Arm: Senior Andrew Workman. An elite closer, Workman has nine saves and a 1.26 ERA in 50 innings pitched. Opponents are hitting just .184 against him, and he's likely the best closer in the regional.
Biggest Strength: Speed. The Bobcats have 106 steals on the season which is No. 18 nationally.
Biggest Weakness: Pitching depth. As is often the case with No. 4 seeds, there likely isn't enough depth in the rotation to win a regional.
X-Factor: Will the Bobcats be able to play spoiler early in the weekend? A shocking win on Friday could swing the regional.
Never miss the latest news from Inside Pack Sports!
Join our free email list