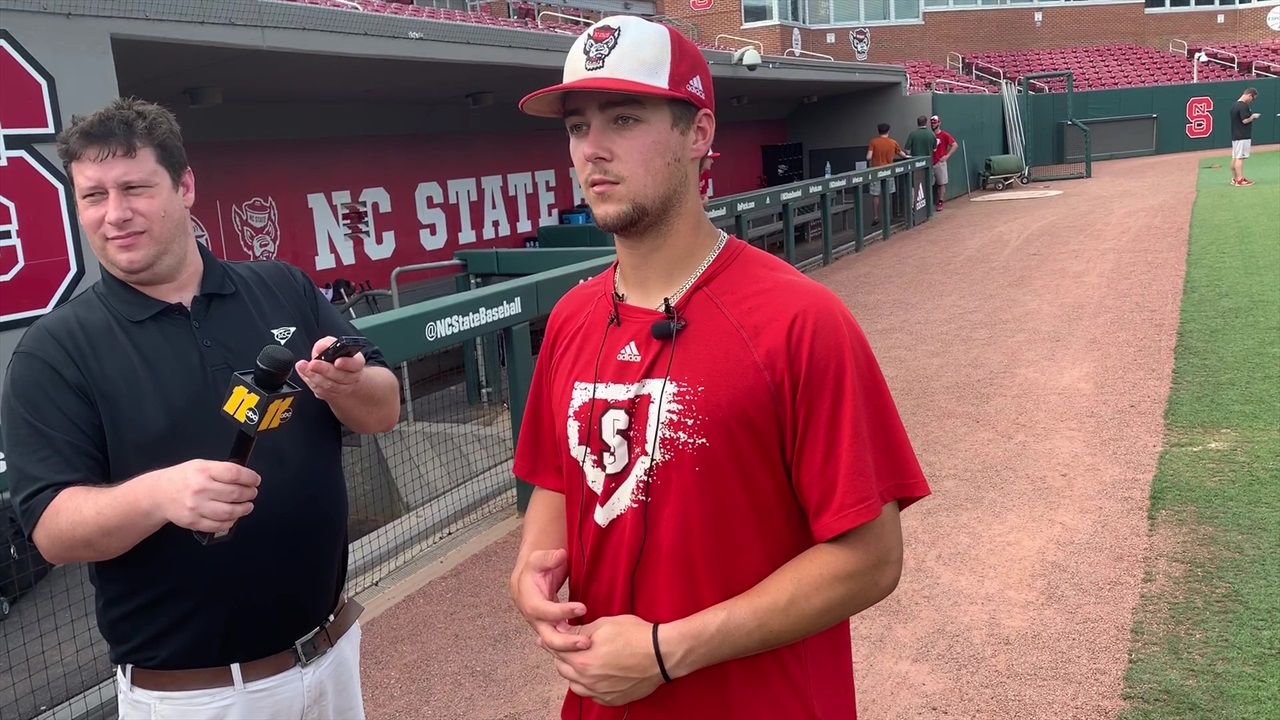 NC State Baseball
Will Wilson: "It's Going To Be A Great Regional"
---
NC State junior shortstop Will Wilson is ready for the upcoming Greenville Regional.
NOTE: Click the video above to watch the interview.
---
"We're going to use it as fuel. We didn't play as great as we wished we would have. We had two really good practices the last two days."
"We'll flush what happened and keep building on what we've done this season."
"We've played really well on the road and going to Greenville is a great atmosphere."
"It's going to be a great regional."
"I think it's not good or bad, it's just fun. We know some of the guys on their team and they are a good ballclub. They won their conference tournament and we have to go out and not overlook them... just play that first game like it's the last one."
"Everyone thought we did enough to get a host bid, but we obviously didn't. Guys are just using it as fire this week."
"Last year we had a lot of older guys, a lot of seniors. We have a lot of freshmen playing for us right now."
"I've never made it out of the regionals so this is a good year to do it; we have a road ahead of us."
"It's nice to hear feedback from other people."
"They've had great shortstops here and to be compared to them is a great honor."
"I've learned some things from [Trea Turner]. He's a different player than I am, but you can learn a lot of things from guys like that."
"Coming in this fall, it was a big thing to be more consistent defensively."
"I try to stay away from [the draft talk] as much as possible."
"I felt at home."
"It's unbelievable. I think he threw like a 1.7... it was the fastest I'd seen a ball get to second that I've caught."
"Joe Dunand said to remember this feeling after we lost to Kentucky in the last game of the regional... at this time of the year I think that's the best advice I've got."
"Good things come to those who work hard."
Never miss the latest news from Inside Pack Sports!
Join our free email list