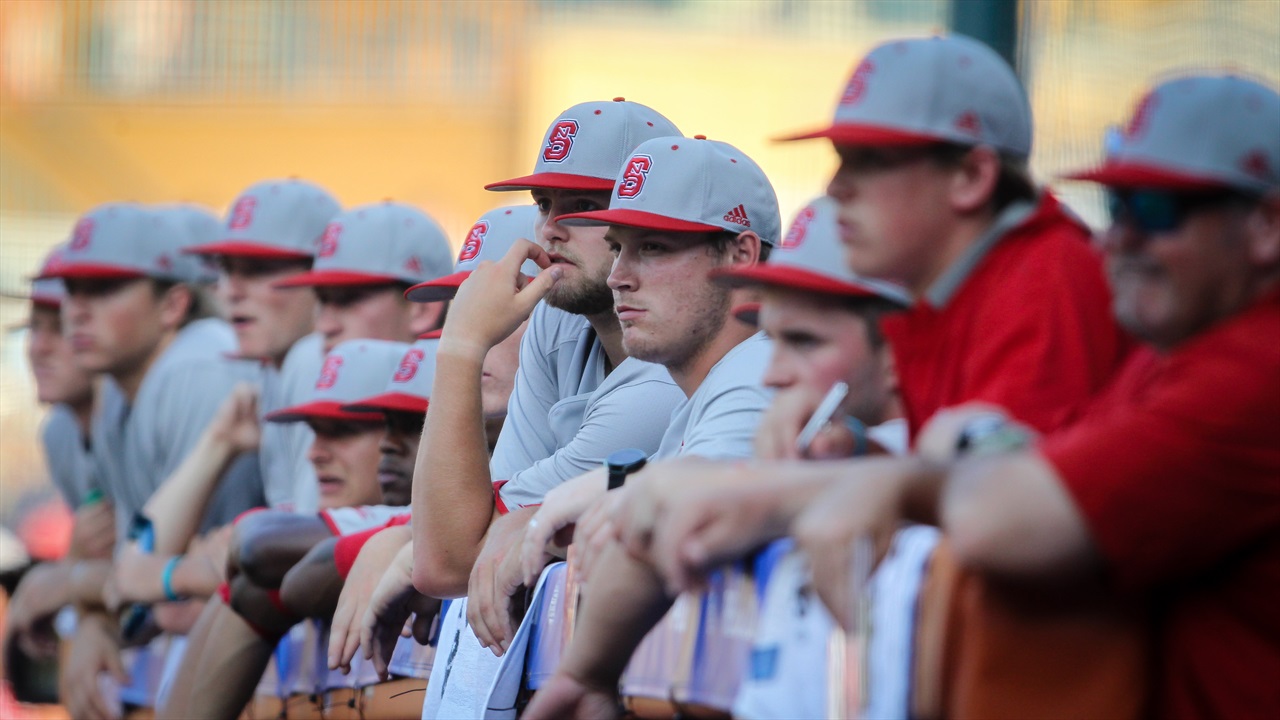 NC State Baseball
MCLAMB: Avent, Wolfpack Looking For Answers
---
It did not get done in Durham. If it does not get better, it will not get it done in Raleigh either.
NC State fell to Georgia Tech, 9-2, in the second semifinal of the 2019 ACC Baseball Championship in Durham, North Carolina and saw its hopes of ending a long skid without an ACC title squashed in the process.
Afterward, NC State head coach Elliott Avent sat staring ahead blankly like a man lost in thought.
It would be easy to link Avent's mind drifting as some sort of aimless musing over how the Wolfpack has been unable to win the ACC Tournament title in his tenure despite having plenty of teams competitive enough to do so.
Whatever the level of value he puts on the ACC's postseason title, whether it is a major priority or a minor distraction, at some point the competitive nature of a coach will take over and winning it at least once will have meaning.
That said, it is much more likely that Avent's thousand-yard stare was more about his concern over the recent play of his current team, and not anything relating to the historical context of the situation.
At the moment, NC State is not playing well enough to make a deep run in the NCAA Baseball Championship, and it will not matter where or who the Wolfpack plays in its upcoming regional if things do not improve.
It is easy to link the two losses in Durham together. The Pack was outscored 20-2 by Florida State and Georgia Tech in the ACC Baseball Championship.
The underlying truth is the game against the Seminoles was useless. Even in the context of shooting for a spot to host a regional it was still irrelevant, as NC State potentially winning a conference title on Sunday would have assuaged any questions following the drubbing at the hands of the Noles.
The Wolfpack earned the right for the game against Florida State to be an exhibition, both by virtue of its finish in the regular season and its amazing rally Thursday to upend Wake Forest in pool play.
If Avent could do anything over, he might send himself out to the mound and lob batting practice pitches so that the Seminoles could run-rule the Pack sooner and everyone would then go home much earlier.
The Yellow Jackets broke a 1-1 tie and created separation with a three-run homer off of the bat of Michael Guldberg in the bottom of the fifth inning-- remarkably, his first home run of the season. Guldberg's dinger and the two runners on base all occurred with two outs in the frame.
Meanwhile, the Wolfpack had its leadoff runner reach base in each of the first four innings but could muster only one run for its efforts.
NC State could not get the timely hit. Georgia Tech did.
And so Avent's lament is real, but it likely does not parallel that of a Wolfpack fan base that remains starved for a title.
What the veteran head coach sees and is probably most consumed with is a team that was once 29-3 overall and looking for a road sweep of Boston College a week into April now having played average baseball for seven weeks
Since April 7th, NC State has a 13-14 mark in its last 27 contests.
"We should be hosting and I'm sure we are," Avent said of his team's potential postseason plight. "If we don't get better than that you're not going to advance in a regional. I don't care if you play in Raleigh or Las Vegas, Nevada."
With that, Avent drifted back into a deep stare and wrestled with the many thoughts that raced through his mind. The Wolfpack has got to find a way to get back to that assured team that it was for the first half of the campaign if it wants to make some serious noise in June.
Never miss the latest news from Inside Pack Sports!
Join our free email list