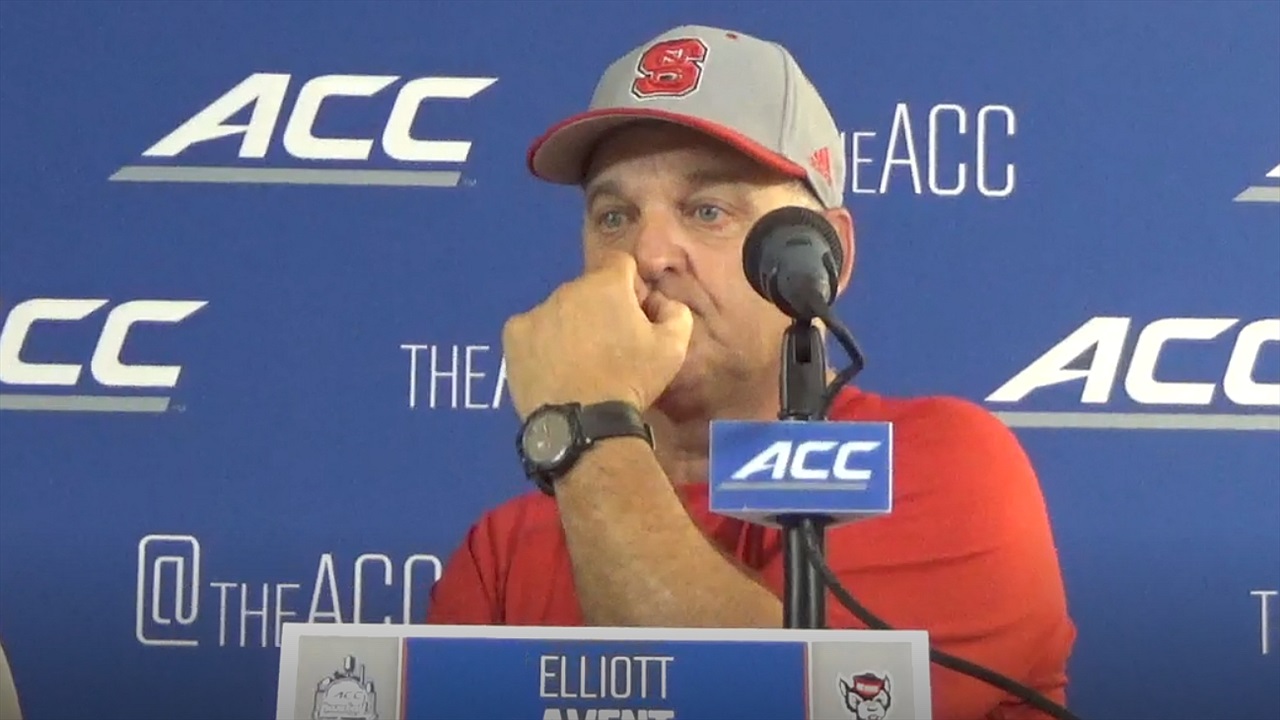 NC State Baseball
WATCH: Avent, Bailey Talk ACC Tourney Loss vs. Georgia Tech
---
NC State head coach Elliott Avent and sophomore catcher Patrick Bailey met with the media after the ACC Tournament loss to Georgia Tech.
---

ELLIOTT AVENT
Coach, similar question for you. How disappointing is it after you had that emotional win to come out flat?
Last night we just didn't get off to a good start pitching. You know what I'm saying? With that game meaning nothing, we weren't going to pitch anybody that had pitched down the stretch. You get to the end of the season everybody is pitching six or seven guys, so none of those guys were going to pitch last night. And we had guys capable of doing the job, but they just didn't do it.
As Patrick mentioned, Van Eyk, I thought, pitched one of the best games I think he has pitched all year. He's a Team USA guy, and he showed why last night. In fact, me and Team USA had a talk this morning about how well he pitched, because they're trying to get their team ready for the summer.
And tonight, like Patrick said, Jason Parker was doing good for us. Their guy was a slider, doing good for them. We had two opportunities, second and third, less than two outs, a man on third with less than two outs, we didn't get it done either time, and you get those runs, like when it was 4-1 them, I'm sitting there saying, I think it should be 3-0 us. Good job hitting that ball out, but that was just a mistake pitch. So we hung in there and tried, but they pitched better than we hit, and it was those two opportunities early in the game which if we're going to do well in the regional then we better start figuring out how to catch those things in.
Coach, Jonathan Hughes has had an up and down year for Georgia Tech, never pitched more than one or two innings at a time. Were you surprised to see him go as long as he did tonight?
Yeah, because we saw him against Notre Dame, and he couldn't find the strike zone. Some nights you got it, some nights you don't. I didn't think he was particularly effective against -- I think it was against Notre Dame he pitched against the other day. Tonight I thought he had command of the strike zone. And that's why if we could have got the lead by cashing those opportunities in early, things like that can change how he pitches. We didn't do our job tonight, and we paid for it.
Elliott, obviously this tournament doesn't end the way you guys wanted, but do you feel good about your resume?
That's in the committee's hands right now, and I think Indianapolis. We should be hosting and I'm sure we are, but if we don't play any better than we played tonight, in doing the little things, big things we're fine. The little things, if we don't get better than that you're not going to advance in a regional. I don't care if you play in Raleigh or Las Vegas, Nevada. So we've got to figure out how to take advantage of every opportunity. That's what you do in postseason, and right now we're not doing it.
(Away from mic.) What you saw and what happened?
The ball was flyin' tonight, absolutely flyin'. Tristin English's first home run, we made a mistake, but still. And then the ball that went off the wall from Hall, once again, both of those balls didn't appear to be hit that hard -- the ball was flying tonight, but that was a pitch that was fairly down in the zone, right down the middle of the plate, and he got it up in the air.
PATRICK BAILEY
Patrick, what do you think went wrong after you had that emotional win to come out the last two days, what do you think went wrong?
Probably faced some of the best we have all year, and we had an opportunity both nights and didn't get it done. It's baseball. Gotta be better.
Patrick, you got a triple in the top of the third to tie the score 1-1. How important was that at that point in the game?
I mean, at the moment of the game I thought it was pretty important, but didn't really do much.
Never miss the latest news from Inside Pack Sports!
Join our free email list