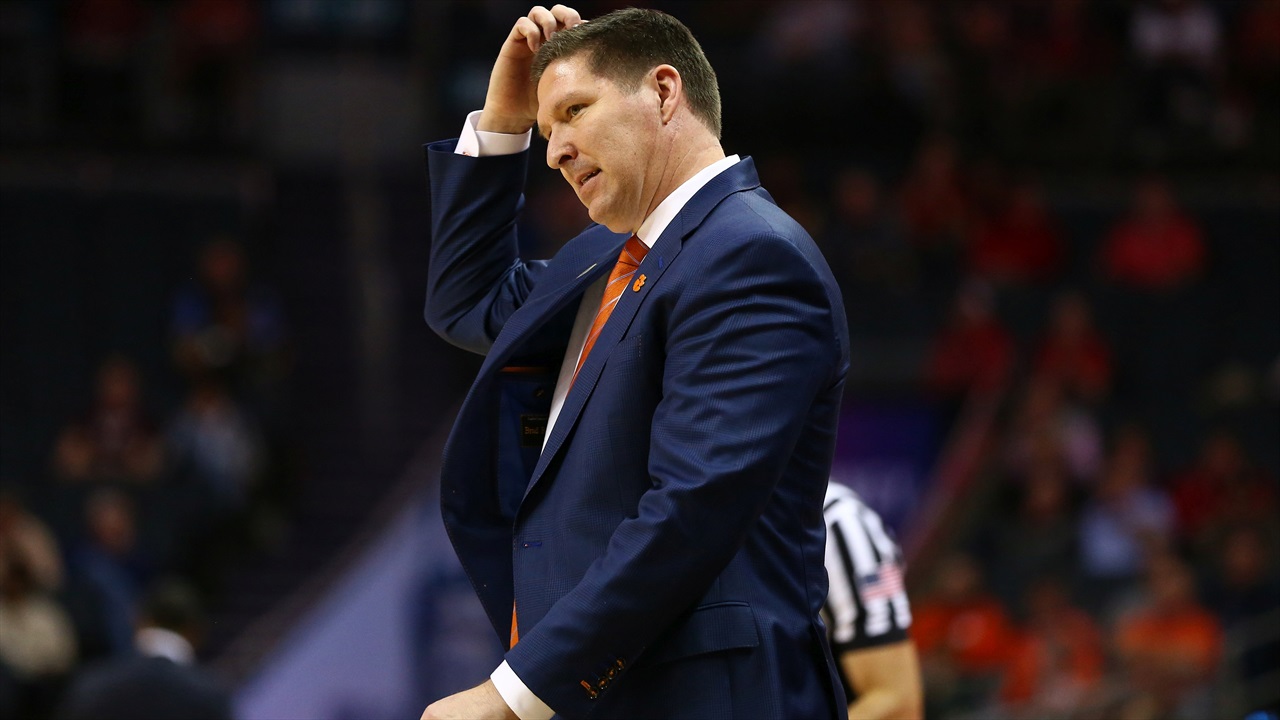 Photo by Steve Murphy/IPS
NC State Basketball
Brownell: Too Much At Stake For Things To End Like That"
---
Clemson head coach Brad Brownell was clearly upset with the officiating after his team's 59-58 loss to NC State in the ACC Tournament.
---
Opening Statement...
We obviously didn't execute things in the second half very well. I thought kids on both teams really competed at a very high level. Proud of the way our guys fought and really disappointed with the way the game ended. Really disappointed with the way the game ended. Too much at stake for things to end like that.
Obviously you don't want to see two free throws to determine it. What was your viewpoint on that foul, and...
Just thought it was a tough, tough play for us. Very disappointed with the way the game was ended.
You had another foul to give, and you had been giving them. What made you decide not to and let them play it out there?
We were trying to. It's not as easy to get to a guy like that. We obviously got to him four times, one with Eli, I'm not sure, with maybe we did. But he just -- he got away and made a play down the lane and got a very good call.
There was a situation where they reviewed who touched the ball last and NC State was awarded possession. There was another dead ball situation that was not reviewed. They just called it NC State's ball. Did you feel that should have been reviewed?
I don't know. I didn't think enough about it at the time to think it needed to be. I think I thought it was NC State's ball. You know, no.
For either of you, did you get the shots that you wanted in the second half? Was it a matter of them not falling or were there some shots that maybe you would have rather not taken?
No, I thought there were some threes. We talked in a couple of huddles about that we were settling for some jump shots. Obviously it was hard for us, Eli didn't have a good game today and was in some foul trouble and couldn't really get a rhythm.
Credit their kids for that. I thought their guys did a really good job of playing Eli. But there were some times, yes, within the second half that we settled for jump shots, whether it was a long two or a three. Some of them were open, but there were a couple huddles where we were constantly talking about getting the ball to the paint, making more plays at the paint.
We did some and occasionally we got a call, but we didn't do it enough.
Never miss the latest news from Inside Pack Sports!
Join our free email list