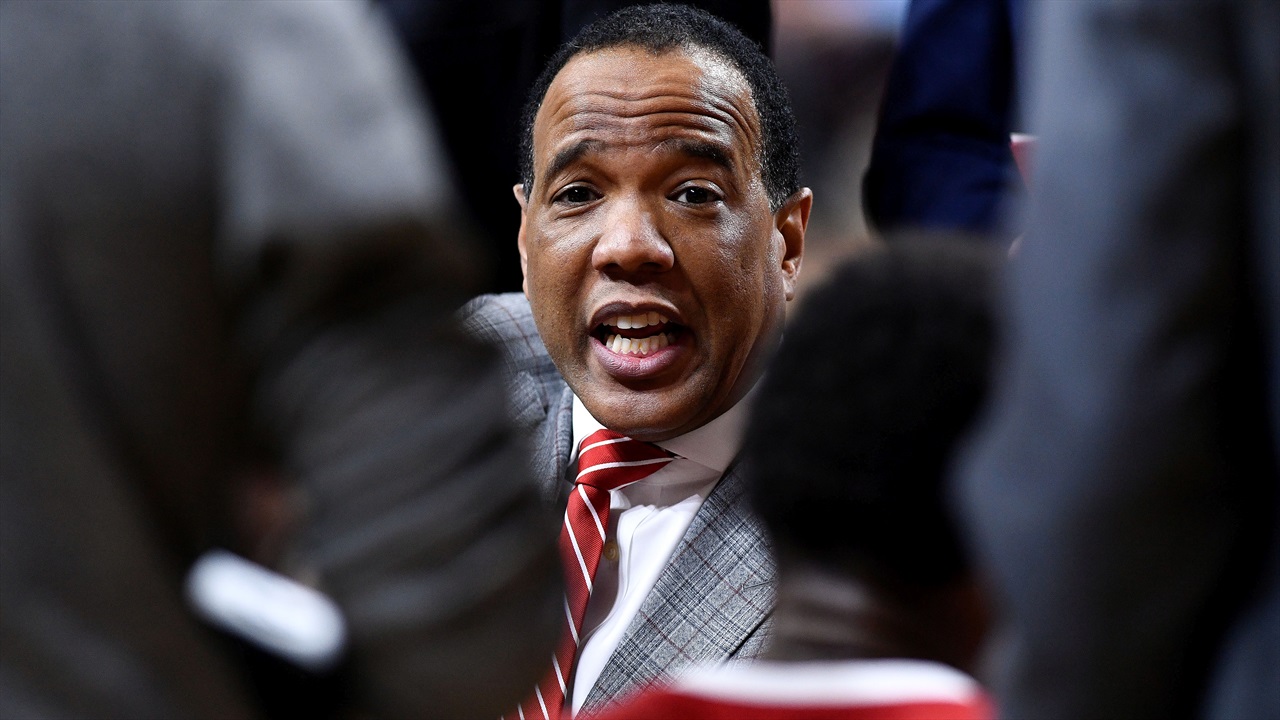 Photo by USA TODAY Sports
NC State Basketball
Keatts: That Was The Best Defensive Performance Since I've Been Here
---
NC State head coach Kevin Keatts answered questions from the Wolfpack's radio crew following the 73-47 road win at Boston College.
---
Opening Statement:
I'm in an ice cream mood. I want some sweets tonight.
I told the guys after the game that they could get triple scoops, we're going to put a dent in the budget.
Thoughts on the defense on Ky Bowman and Jordan Chatman....
Yeah. I thought our bigger guards did a tremendous job. When I say that, I thought C.J. Bryce and Devon Daniels... I thought those guys accepted the challenge.
We knew coming in those guys were a big key to their success, and I thought we locked in.
It was a tremendous defensive performance for us, probably the best that has happened since I've been here, in two years.
We did a great job of rebounding, almost out-rebounded them by 20. I thought it was a great team win. I thought all nine guys affected the game.
Did the guys follow the scouting report?
Yeah, I'm super proud.
This team has been very good, especially at home. They've got a tremendous job and beat some people in this arena. For us to come in with a defensive mindset and be able to win the game, I'm proud of these guys.
It's a good win, obviously because you're heading to the ACC tournament.
How important was attacking the paint offensively?
Very important.
The last time out against Georgia Tech, we took 35 three's and 34 two's. The last time we played these guys we settled for jumpshots.
We can get paint touches. We're a paint-touch guy team when we want to.
I thought we did a great job. Only taking 26 of the 73 shots from the three-point line, we drove, we got on a transition, and got some offensive rebounds.
I'm proud of it. I think for the first time all year they followed the scouting report both offensively and defensively.
Everybody scored and made a positive contribution. Is that what this team needs to be about going forward?
Absolutely. We only have nine guys and I told them they were all going to play so make the most of your minutes.
I'm proud of Markell Johnson. As a starting point guard, he asked to come out of the game. That's what I want. When a guy's playing so hard that they will actually come out, that means he's mature. Why? Because he wants somebody else to come in and play as hard as he can and then he'll go back in there.
Also, congratulations over him. I think he's now 10th on the all-time assists list here at NC State, which is pretty good.
How did you like the bounce-back games from Beverly, Bryce, and Walker?
I thought they were all great.
Give Wyatt Walker a lot of credit. I thought he was really good today. I didn't think DJ had the same pop that he has, and I thought Wyatt picked up the slack.
I thought CJ and Braxton were both really, really good. They both were aggressive offensively and defensively. It was good to see the ball go in for those guys.
Never miss the latest news from Inside Pack Sports!
Join our free email list