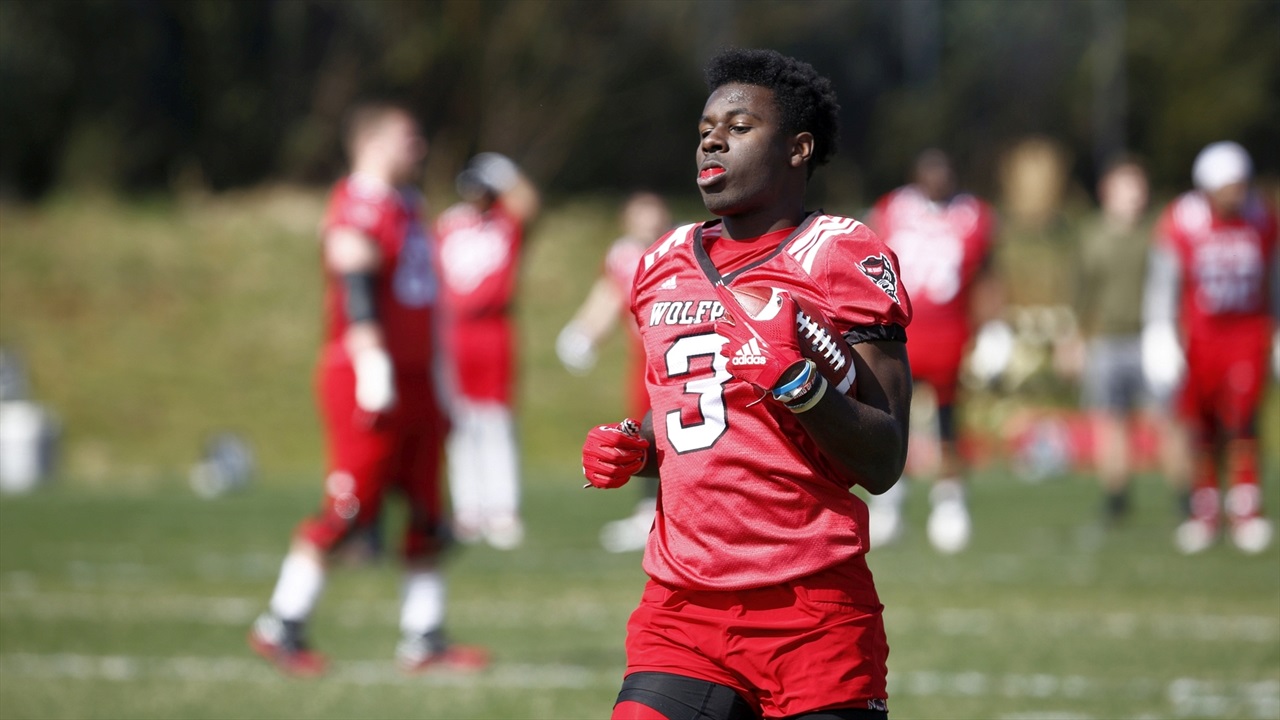 Photo by Jeff Reeves/Inside Pack Sports
NC State Football
Emeka Emezie Ready To Be A Leader For NC State
---
NC State wide receiver Emeka Emezie is ready to be a leader for the Wolfpack as he heads into his junior season.
---
Emezie on his role this spring...
I want to lead the young guys by example... just knowing what to do, what not to do. We're trying to be a great example for them.
You guys lost a lot of talent. How different did it feel?
It didn't even feel different.
We were really clicking with Matt... me, C.J., and Thayer. We've all really played and had a lot of experience last year. Me and Matt, we've been throwing two times a week, so we've been getting the chemistry down.
Matt's my roommate, Thayer's my roommate, so we're all really close.
How nice does it feel to be out there without pads on?
It was amazing. There was a lot of energy. Everybody was excited to play, excited to be out there.
It was awesome.
Was it weird to not have Ryan Finley out there?
It was really weird. I saw Ty Evans, No. 15, and I thought that was Ryan. I was like, "Oh, nevermind."
It was different, but we're getting it down, though.
What was the decision behind wearing No. 3?
My biggest thing is I love being uncomfortable. People might see it as you have to live up to this or that, but I feel that I'm honoring him.
He taught me everything I know and how hard to work. I respect him a lot. We talked about it, so I thought I'd take on No. 3.
Never miss the latest news from Inside Pack Sports!
Join our free email list