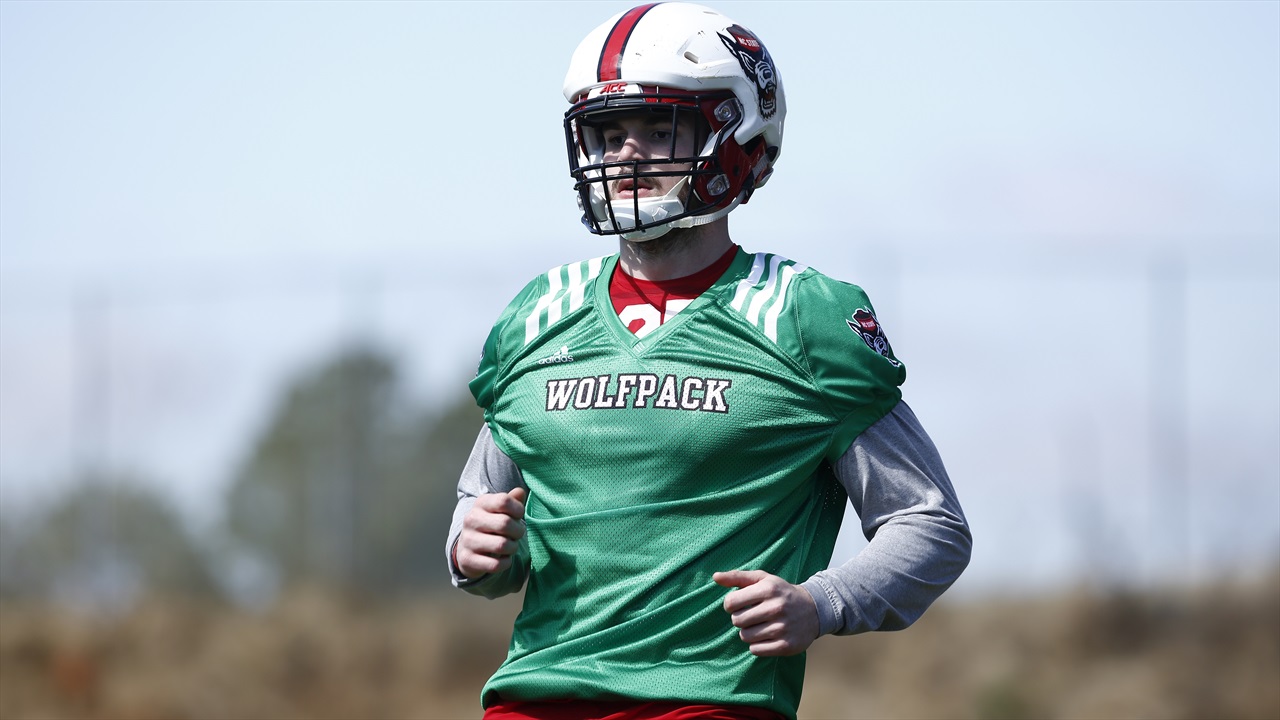 Photo by Jeff Reeves/Inside Pack Sports
NC State Football
WATCH: Payton Wilson Happy To Be Back On The Field
---
NC State redshirt freshman linebacker Payton Wilson is back in action after missing the 2018 season with a knee injury.
NOTE: Click the video above to watch the interview.
---
It's been 16 months since your injury. How much were you looking forward to this day?
I've been thinking about this day since I hurt it the first time. I was taking stuff for granted back then, but I know not to take it for granted because it can be over just like that.
I've been waiting on this moment. It finally came. I'm excited.
What was today like for you?
I was obviously working off the rust a little bit, but it's going to take some time. I feel like I can get to 100% easy.
What can you take away from the first practice?
I didn't do a lot of stuff. I just did indy and special teams. I'll start progressing. I felt up to speed but I still have some work to do.
Did you have any setbacks after the original surgery?
I tore it in high school the first time and then I had surgery June 25th of this year. I haven't had anything since then.
What was that second surgery for?
I tore my ACL again.
At what point did you not lose faith?
I just had great people around me, just telling me to keep my head up. It was tough, obviously, the second time I did it. I just kept my head up and kept the faith.
What are your goals the rest of the spring?
Just to progress into live thud. I'll take spring kind of easy and then enter fall camp 100%.
How do you put that out of your mind?
I just put it in God's hands at this point. I thank him for this opportunity. I won't take it for granted.
Obviously it's going to be in the back of my mind, but I just try to keep it out.
What is it like playing with Drake Thomas and potentially forming a potent duo?
As you all know, me and Drake are really close and we've been talking about it for a long time, but we both have a lot to do to get on the field.
It would be awesome, but we both have a lot of work to do.
What do you want to bring to the defense when you're fully healthy?
Obviously I have good size and I'm athletic. I feel like I can help in coverage and in the run defense.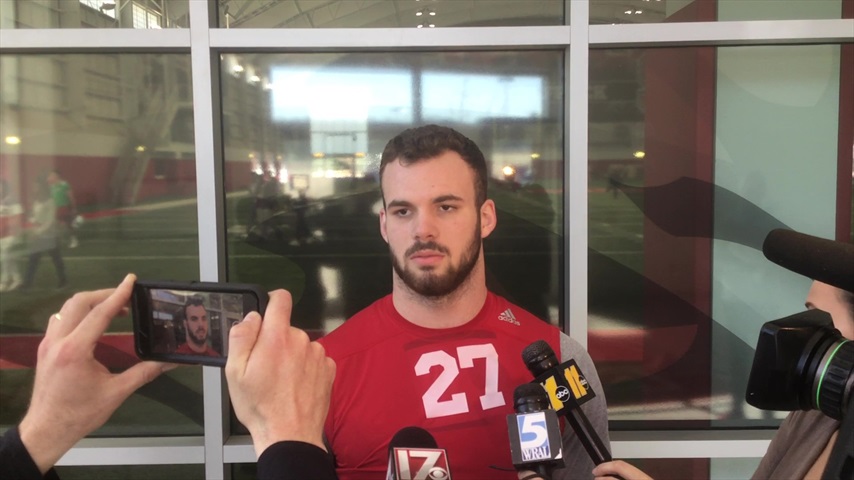 Never miss the latest news from Inside Pack Sports!
Join our free email list