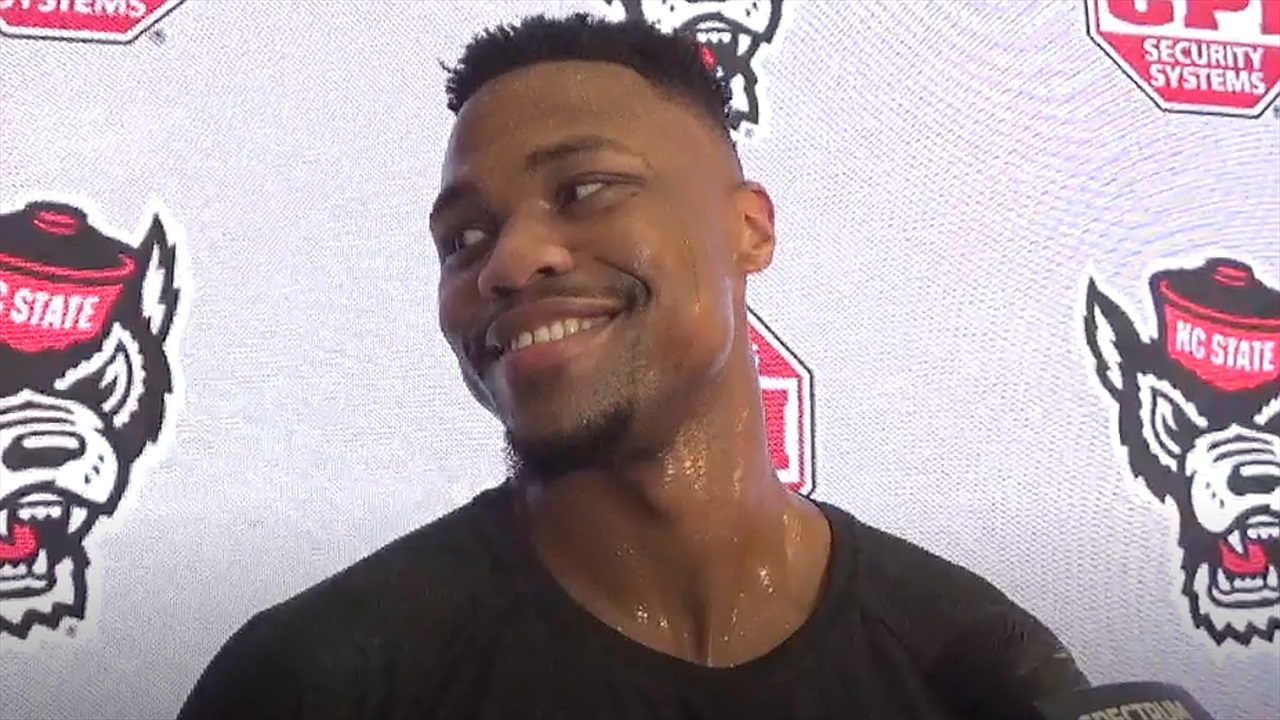 NC State Basketball
Dorn: "It's Going To Take A Team Effort"
---
NC State senior guard Torin Dorn met with the media to discuss tonight's game against North Carolina.
NOTE: Click the video above to watch the press conference.
---
"I just think Saturday was just one of those days. It's an outlier. If we play that game 10 times, that's the one time that that would happen. You've just got to forget about that and move on."

"Every game is a huge game for us. Moving forward, you can only take one game at a time. You've got to let go of the past and move onto the next one."

"It's a great atmosphere, and it's intense. You've got to be ready and be locked in. You can easily get lost in the moment, but you've got to stay focused and be locked into your matchups and scouting reports."

"It does. Any road win in the ACC is big. Moving forward going into February, every game is huge. To get a win over there would be big for our team."

"They're clicking on all cylinders right now. It's going to take a team effort and a group effort to slow them down."

"Anytime you have a performance like that, you know you're itching to get back on the court if you're a competitor. I think our team is chomping at the bit to get back on the court and show what we can do."

"It's probably top two along with the Duke win here. Rivalry games are something that competitors pride themselves on, and everybody gets hyped for them. Anytime you can beat a rival, it's big for you and your fan base. Those games are definitely the most fun games and the games you look forward to when you come to a school like NC State."

"You always want to be able to avenge that loss. It's a great chance that we have to be able to play a team twice and get to beat them this time and give ourselves the best chance to do that."

"I try not to think about that. I try to take it one day at a time, but those things are apparent to me. I definitely try to take it one day at a time and just enjoy the moments while they're here."
Never miss the latest news from Inside Pack Sports!
Join our free email list