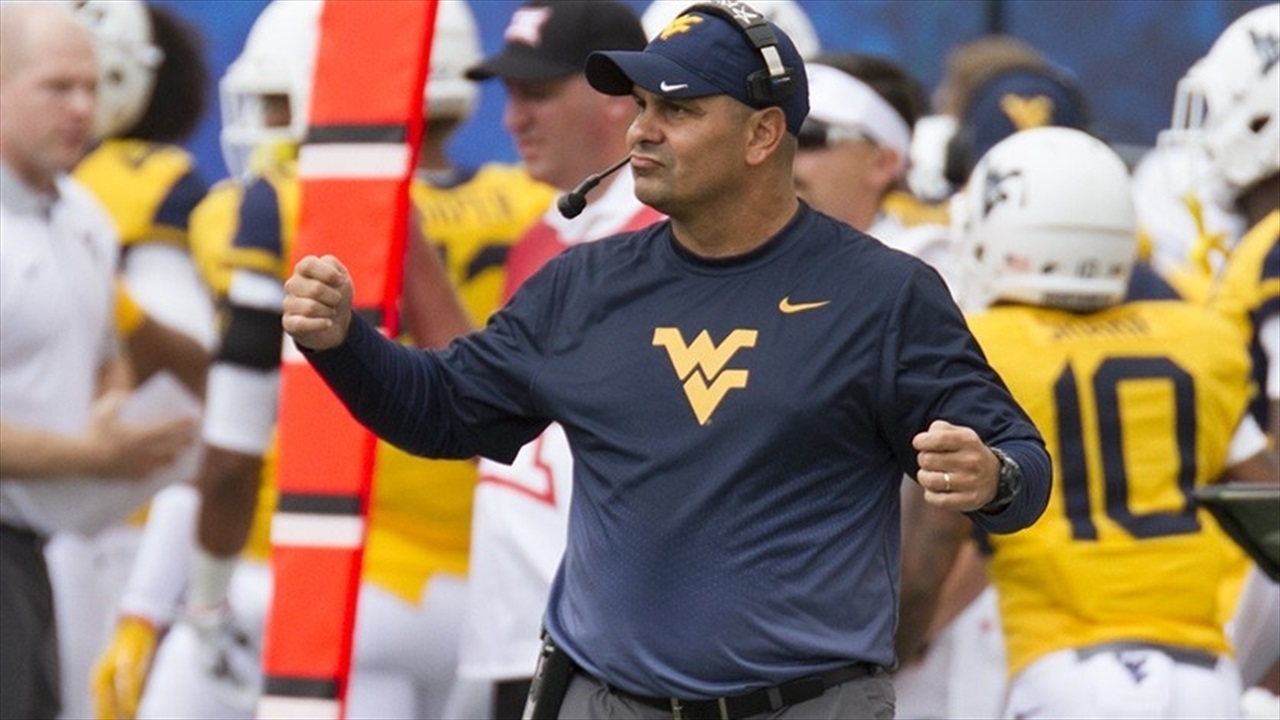 NC State Football
RELEASE: Tony Gibson Hired as Co-DC/Safeties Coach
---
RALEIGH, NC -- State head coach Dave Doeren has announced that Tony Gibson will join the Wolfpack coaching staff as co-defensive coordinator and safeties coach. Gibson, who has earned a reputation as a developer of talent as well as a strong recruiter, comes to the Wolfpack from West Virginia.
"I'm excited that Tony Gibson will now be a part of our program," said Doeren. "He brings a wealth of experience as a defensive backs coach, a defensive coordinator and as a strong recruiter and mentor. He's known for getting his players to play hard and has a great reputation not only with his former players but with the high schools where he's recruited."
A 23-year coaching vet, Gibson comes to the Wolfpack after his second stint at West Virginia, where he has served as associate head coach for the past three seasons, defensive coordinator for the past five seasons and has coached linebackers (2014-18) and safeties (2013).
"I would like to thank Coach Dave Doeren and the administration at North Carolina State University for giving me the opportunity to join this great coaching staff," said Gibson. "I have admired the accomplishments that Coach Doeren and his staff have achieved in the ACC as well as the rich tradition of NC State for years and I am truly excited to be a part of the mission of bringing a championship to Raleigh. 1Pack1Goal!"
Named one of the nation's "hottest recruiters" by Street & Smith in 2018, Gibson has coached 25 all-conference players, five All-Americans and 21 players who have gone on to the professional ranks – including five during his current stint at WVU. This past season he coached Big 12 Defensive Player of the Year David Long.
In 2016, Gibson was named the Big 12 Defensive Coordinator of the Year by Athon as his defense led the Big 12 in scoring defense and total defense.
In 2015, the Mountaineer defense ranked second nationally in interceptions, fifth in turnovers gained and 11thin 3rddown defense ,while leading the Big 12 in rushing defense, INTs and ranking second in the league in scoring defense and total defense.
Known for reopening the "Pittsburgh Pipeline" while recruiting for WVU, Gibson spent a year as the assistant head coach at Arizona (2012) and spent the 2011 season as the secondary coach at Pitt, where he mentored two All-Big East performers and recruited the nation's top running back.
From 2008-10, he was the assistant head coach and safeties coach at Michigan, where he recruited and signed eventual Big Ten Offensive Player of the Year Denard Robinson.
From 2001-07 he coached defensive backs on the WVU staff that posted a 58-14 record and advanced to two BCS bowl games. The Mountaineers won or shared four Big East titles during his first stint.
Gibson recruited 32 players on the 2005 team that won the Big East title and the Sugar Bowl and 40 players on the 2007 Big East Champ/Fiesta Bowl Championship team.
Gibson began his career at Glenville State in 1996, coaching defensive backs and the kickoff teams.

In 1997 and '98, Gibson worked at Cumberland (Tenn.) University, coordinating the program's special teams and recruitment in addition to mentoring the team's defensive backs. His career then carried him to West Virginia Tech, where he spent two seasons as assistant head coach and defensive coordinator (1999-2000).

Gibson graduated from Glenville State in 1994. He was a defensive back from 1991-94 and was a part of two WVIAC championship teams.

The Van, West Virginia, native began his coaching career at Gilmer County High School in Glenville, West Virginia, in 1995, where he was head coach and interim athletic director.

He and his wife, Kerry, have two children, son Cody, who is a member of the Illinois football coaching staff and daughter, Ashton.
Never miss the latest news from Inside Pack Sports!
Join our free email list