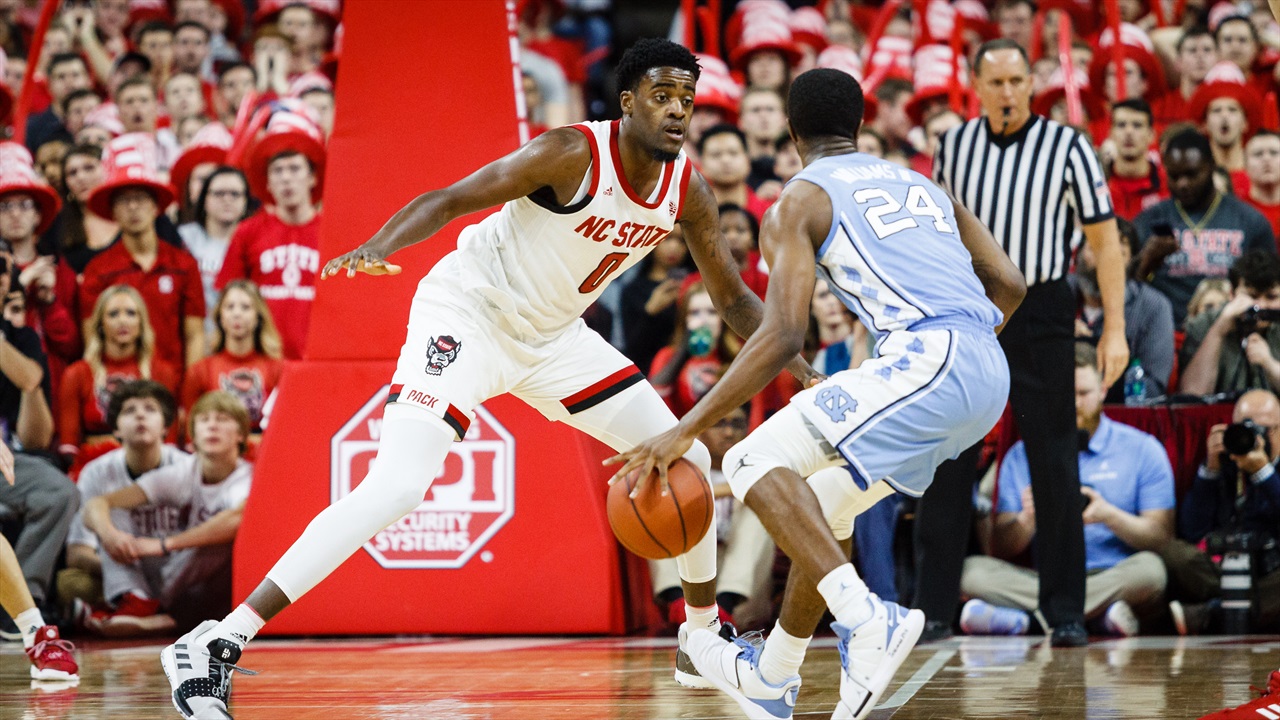 Photo by Steve Murphy/IPS
NC State Basketball
TRI-PARTISAN: Depth Couldn't Get Pack Over The Hump Against Heels
---
Each week I submit a Tri-Partisan column to WRALSportsFan.com, and here is this week's feature where I take a look at how NC State's depth was a factor early on – but late in the game the Wolfpack couldn't use that depth to get over the hump against rival North Carolina.
---
It's Wednesday, commonly referred to as Hump Day in the workforce because it is the middle of the week and once you get past Wednesday, the weekend is almost here. For No. 15 NC State, it's clear the rivalry game against No. 12 North Carolina was played Tuesday night because the Wolfpack could never get over the hump against the Tar Heels.
The night started slow for NC State as they fell behind 12-0 before even hitting a basket, but as expected, the Wolfpack battled. The spark came from the second unit, a group which has out-played the starters at times this year, and they were the reason the game was even a contest.
Braxton Beverly came off the bench to score 15 first-half points, and reserve sophomore post D.J. Funderburk added 13 at the break – contributions that enabled NC State to pull within five at halftime, 47-42. 35 bench points at the half; 0 for North Carolina.
That's a clear advantage.
North Carolina probably wasn't concerned because the Heels had the advantage with the main unit. I'm not a math expert, but 47-0 equals 47 and 42-35 equals 7, so North Carolina's starters had outscored the Wolfpack's starters 47-7 at the break.
That's a clear advantage.
Whatever the message was, the Wolfpack's starters got it at the break. State tied the game with five quick points, but Cameron Johnson answered with a four-point play. State then tied the game at 53. A couple of minutes later, Johnson, again, answered with a three-pointer that ignited an 11-2 run to put Carolina ahead 64-55.
However, NC State battled back, twice cutting the lead to two points over the next four minutes. Each time, though, Carolina answered. READ FULL STORY HERE: LINK
Never miss the latest news from Inside Pack Sports!
Join our free email list