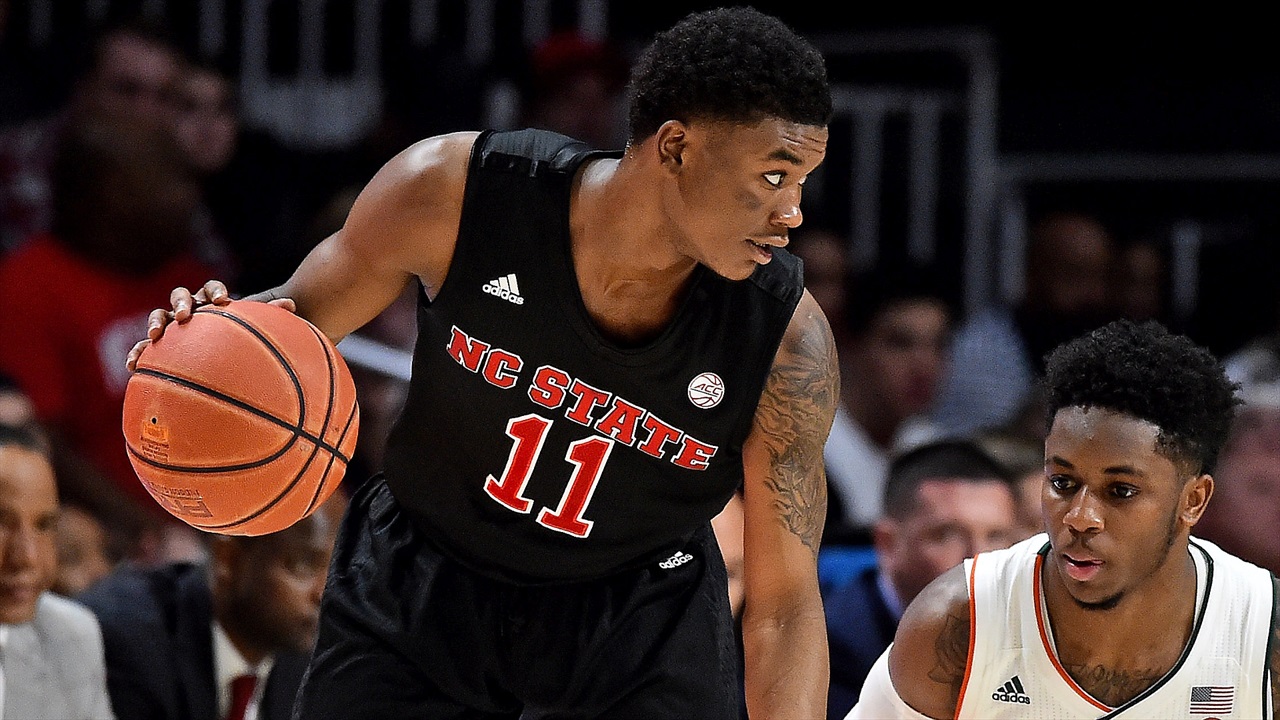 Photo by USA TODAY Sports
NC State Basketball
The "Monster" Comes Alive For NC State In ACC Road Win
---
NC State sophomore guard Devon Daniels was blunt when asked to describe junior point guard Markell Johnson's second-half performance in the Wolfpack's 87-82 win over Miami.
"A monster," Daniels called Johnson. "At a point in the second half, he just took over. We all fed off it, and it got us going."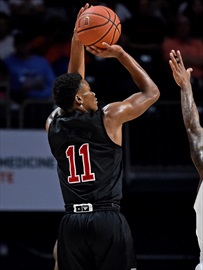 USA TODAY Sports
Johnson certainly needed that type of effort because he had been struggling. He had just a combined four points and seven assists in the Wolfpack's two previous games, which included a scoreless night in 14 minutes against Loyola Maryland.
Against Miami – and for only the second time this season – he didn't start (the other was against Penn State), and he wasn't a factor in the first half. He picked up two fouls in his first rotation on the floor, playing just four of the game's initial 20 minutes.
With backup point guard Blake Harris sidelined due to an injury, NC State had to play extended minutes for the first time all year without either Harris or Johnson on the floor. It was clearly a problem; the Wolfpack trailed the Canes by seven at halftime, the team's first mid-match deficit of the season.
Going into halftime, Kevin Keatts knew what he needed to see from Johnson.
"We needed leadership," Keatts said. "I wanted Markell to mature from our first true road game and finish the game. I thought he did."
Keatts inserted Johnson into the lineup to begin the second half and the guard quickly began to make plays. He assisted the Wolfpack's first two baskets and hit a deep three-pointer right before the first media timeout to cut the deficit to three points.
More importantly, late in the game he was terrific. Johnson made or assisted four of the Wolfpack's final five baskets, and he hit four straight free throws in the final 90 seconds to seal the win.
"Down the stretch, he made one play where he whipped the ball all across with one hand and turned it over," said Keatts. "But he got to the free throw line, he made his free throws, he controlled tempo; we were pushing the ball on makes and misses.
"He made some very timely baskets for us."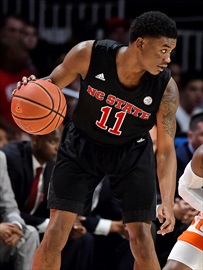 USA TODAY Sports
Overall, Johnson finished with 20 points, five assists, and four rebounds. He had 17 points, four assists, and three rebounds in the second half while going 5-of-6 from the field, 3-of-4 from 3-point range, and 4-of-4 at the free throw line in 19 minutes of action.
Miami head coach Jim Larrañaga was asked why NC State shot the ball so much better in the second half, and he referenced Johnson's play.
"What happened is Markell Johnson got two fouls early, and sat on the bench for, I don't know how long, but he didn't play much in the first half," Larrañaga said. "He was the most well-rested player on the court the whole second half and he just played great. He had himself a complete game, 20 points and five assists."
Johnson has been at his best against top competition this season. He entered Thursday's ACC opener averaging 20 points and 5.3 assists against Power-5 competition.
Much like he did in each of those games, he was the difference maker and closed the deal for the Wolfpack.
"He is very good, and we knew it," Larrañaga added. "We had in our game plan that we might want to go box-in-one against him, but we never did do that because we were out in front and still playing pretty good."
Never miss the latest news from Inside Pack Sports!
Join our free email list