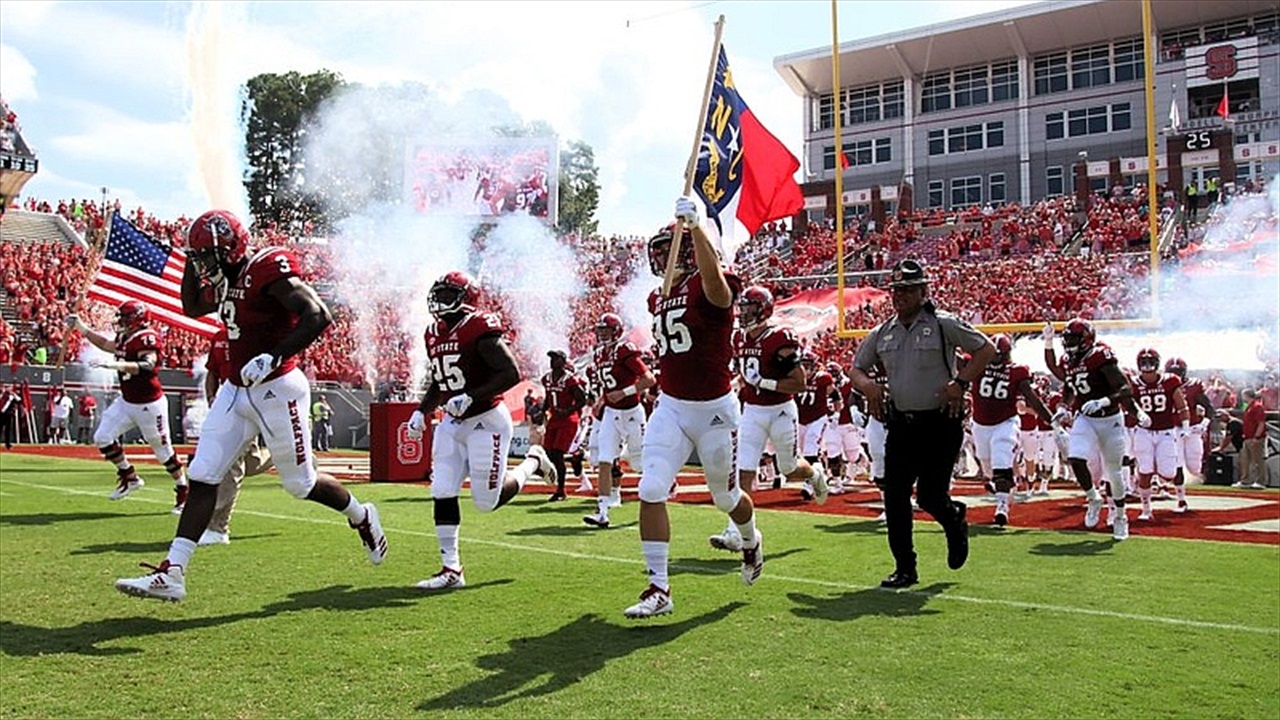 NC State Football
OUR FINAL TAKE: NC State vs. Texas A&M
---
Several members of the Inside Pack Sports staff predict the winner of the NC State-Texas A&M matchup.
---
James Henderson (IPS Publisher)
Texas A&M 28, NC State 24
I'm going with Texas A&M and the more I think about it I feel the game will be lower-scoring than I previously had thought it would be.
At full strength I would have picked NC State, but it's hard to replace Germaine Pratt and Kelvin Harmon in a toss-up game or a game where the Wolfpack were underdogs with both expected to play.
I do think the two teams should be able to move the ball through the air, but the question will be which team can win the turnover battle and be more productive in the redzone.
Given NC State's coaching changes and the losses of both No. 3's, I expect the Aggies to make a couple more plays to pull out the victory.
Steve Williams (IPS Football Recruiting Analyst)
Texas A&M 38, NC State 28
I don't particularly like matchups where I feel like State has to hope to win a track meet, and I think that's what this game could end up being. It kind of has a Syracuse-type feel to it. You throw in all the off the field stuff the Pack has had to deal with over the last two weeks and that's a lot to overcome.
Sure, Texas A&M is missing a couple of defenders, but neither come anywhere close to having the impact on their team as a Kelvin Harmon or Germaine Pratt. If you're the Pack I think you have to try to stay within striking distance and give yourself a chance at the end.
For me, I think it would be a monumental job by the staff and players if they were somehow able to pull it off.
Bryant Carson (IPS Football Analyst)
Texas A&M 38, NC State 27
I didn't like this matchup for State when the game was announced, and I like it a lot less now without Harmon, Pratt, Ledford, and Drinkwitz.
I am not an A&M expert by any means but, the times that I've watched them play this season they've performed well.
I think A&M pulls away early while State works to figure some things out. In the end, the early hole will prove too much to dig out of for the Wolfpack.
Rob McLamb (IPS Beat Writer)
NC State 35, Texas A&M 30
This is an incredibly difficult game to forecast. It is essentially a pick-em.
Perhaps what benefits NC State most is the compelling need for the Wolfpack to win 10 games in a season. That said, Texas A&M is sick of losing bowl games and that is motivating its older players. With Doeren in his sixth season at NC State and Jimbo Fisher in his first year in charge of the Aggies, there may be more of a sense of urgency with the Pack in regards to reaching its milestone.
There is really only one scenario that would be stunning, and that is one where NC State blows out Texas A&M.
Finley came back this season to end strong and he is playing this game because it has meaning. He is an X-factor.
Daniel Wilson (IPS Writer)
NC State 48, Texas A&M 38
The Wolfpack will likely try to overcompensate on offense without Kelvin Harmon, allowing Ryan Finley's squad to come out firing on all cylinders. Without Germaine Pratt, however, State's defense isn't quite as strong, so this should result in a shootout.

For Dave Doeren's team, this needs to end with the Pack on top. It will show that, moving forward, his Wolfpack machine will keep on churning out success despite losing key pieces. A win will be a cornerstone to Doeren's legacy.
Ethan Barry (IPS Intern)
Texas A&M 28, NC State 27
The Pack has struggled in pass defense, red zone offense, and in close games all year.
The pass defense is going to face maybe its biggest test, Kelvin Harmon isn't here to bail out the red zone offense, and TAMU has been successful in close games all year.
I wouldn't be surprised at all to see the Pack win this game, but just based on what has happened this year and the matchup, I give the Aggies a small advantage in a close game.
Never miss the latest news from Inside Pack Sports!
Join our free email list