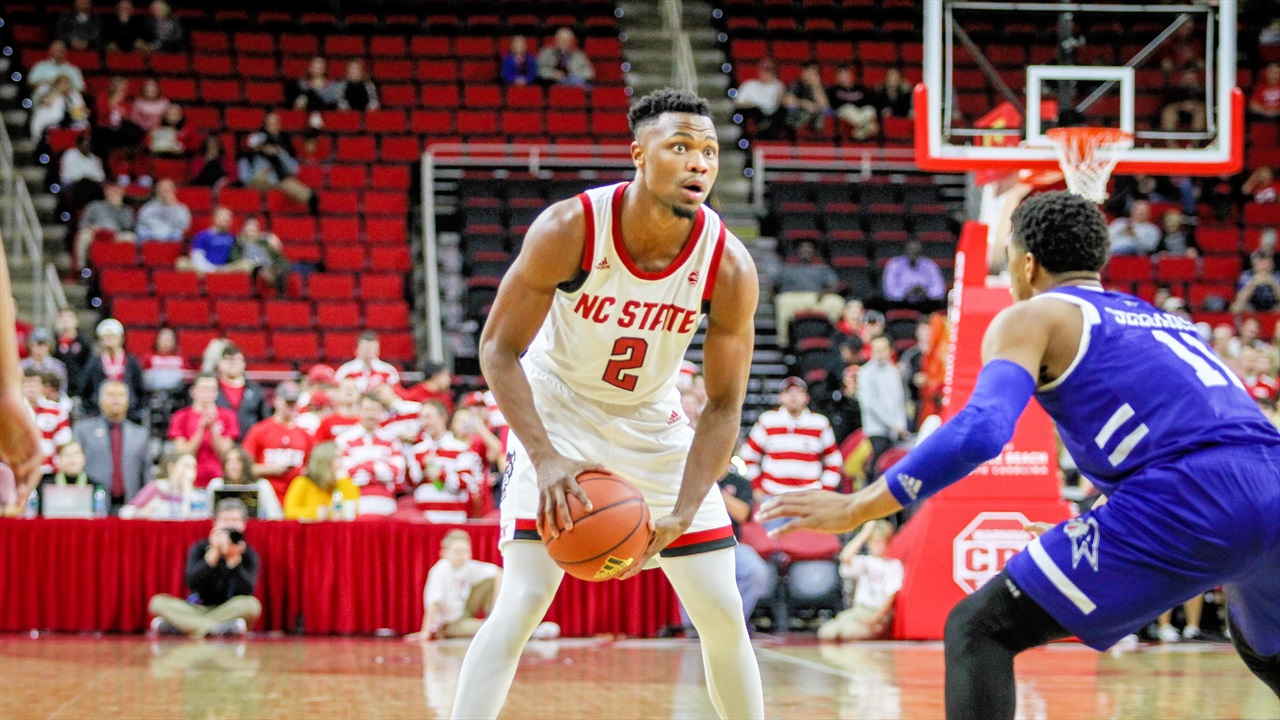 NC State Basketball
WATCH: Beverly, Dorn Talk Vanderbilt
---
NC State guards Braxton Beverly and Torin Dorn met with the media to discuss the upcoming game against Vanderbilt.
---

Sophomore Guard Braxton Beverly
"It was huge, especially for our first road game with this team, being in an environment like Wisconsin against a team like Wisconsin. It was great for us. It didn't turn out like we wanted to, but it shows what kind of team we have and how good we can be and how hard we play. All we can do is learn from it and move on."

"It's huge. It's going to be really good for us. Our team together hadn't seen an opponent with 20,000 fans screaming against you. It was great for everybody to experience that. For us to play really well and be right there where we want to be, things are looking up for us."

"I respect him for playing hard and taking that many charges. The refs call charges, and there's nothing we can do about it. That's how it goes."

"As long as we keep our energy like we had and have each other's backs like we did, the only thing to do now is cover a few details we know to pay attention to, and we'll be fine."
Senior Guard Torin Dorn
"To us, every game's a big game because we get to play the game of basketball. We all love to play. But anytime we get to play another Power-5 school and a school that's ranked in the Top 25, it's always important for your team just to see where you're at and be able to go through some of those battles with your guys. It's definitely important for us."

"We don't really do moral victories around here, but we are happy where we're at. It was a good, hard-fought game. It came down to the end. A couple plays here and there, and we could have won the game. I think we put ourselves in great shape to win it, and we didn't do that, but we've got to be feeling good about the way we handled it."

"It's good for us. It's good for the younger guys, guys who haven't played on the road. It's a different experience playing with everybody there against you. It's good for us."

"Everybody's here to play, and they're here to fight. Some of the young guys stepped up a couple nights ago, and we're going to continue to need that from them."

"It's that we can play with anybody when we play together and play hard the way we do."

"Anytime you lose a game, you can't wait to play the next one. Any competitor just can't wait to try to win again and get to feeling well."
Never miss the latest news from Inside Pack Sports!
Join our free email list