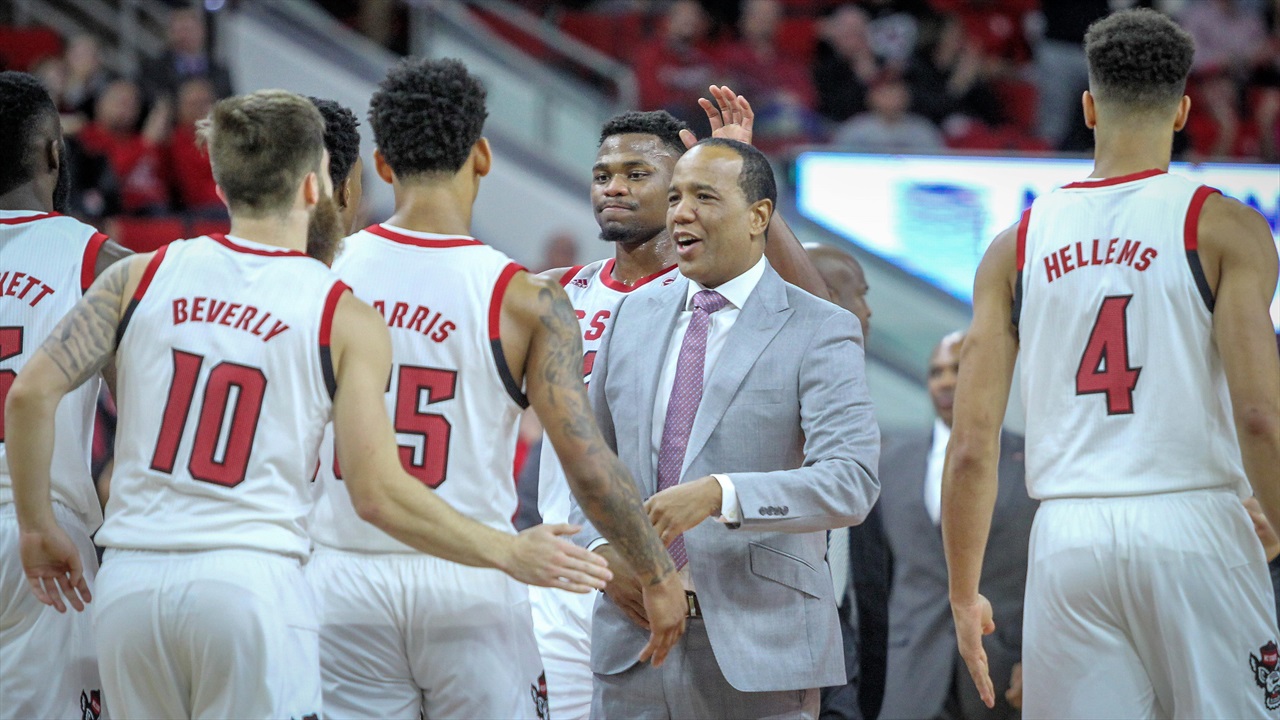 Photo by Steve Murphy/Inside Pack Sports
NC State Basketball
Keatts: "I'm Proud Of These Guys"
---
NC State head coach Kevin Keatts answered questions from the Wolfpack's radio crew following the Wolfpack's loss at No. 22 Wisconsin.
---
What did you learn about your team tonight?
I'm proud of these guys. Obviously we fought. We played a very good team on their home floor and obviously had our chances are when.
I told the guys in the locker room, I liked learning mistakes to a win, but if certainly we can learn from some of the mistakes that we made through a loss then we will get better from it.
I can't say enough about these guys. I thought everybody competed, everybody playing hard, and obviously we came up a little short.
Is this particular game tough because there were some possessions late where the ball didn't go in?
Every loss is painful. We have to live with it right now, and we have a bitter taste in our mouth because we know we had an opportunity to win the game.
It's okay. We'll get back, dissect the film, and get better from it.
I'm proud of these guys.
Were you able to make them uncomfortable with the quickness that you had out there?
I thought we had a great gameplan. We made them play fast.
They got to the free throw line a little more than I would have liked, but once again, our guys fought. Anytime you're playing on the road, this is a good program, and they do a great job at home.
It's a tough loss for us.
How good of a job did you think you guys did on the glass?
I thought we did good. There's a lot of things that I can take from this game and we can try to build on.
As far as offensive rebounding, I thought we did a great job with that. We did a great job, blocking out because we're not the biggest team. We have to rebound as a team, and I thought we did.
They did execute and start making shots in the second half which meant you had to play against a set defense. How big of an impact was that?
It was a difference, but I thought we still got shots.
Basketball is a game of runs, and they made some runs. We answered the runs and made some shots.
We just came up a little bit short.
Never miss the latest news from Inside Pack Sports!
Join our free email list