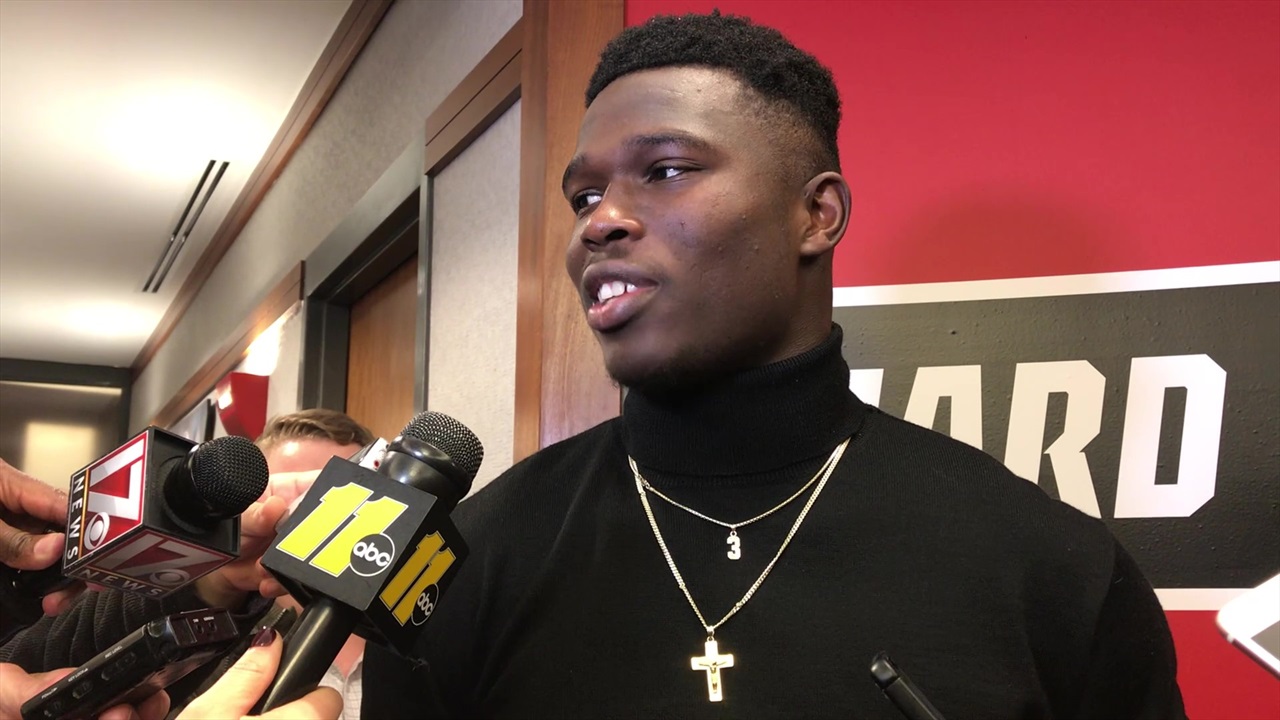 NC State Football
Locker Room Report: Wolfpack Players
---
Several NC State players met with the media after the Wolfpack's loss to Wake Forest.
NOTE: Click the video above to watch each individual interview.
---
Junior Wide Receiver Kelvin Harmon
"We just didn't execute from a receiver standpoint. We had a couple of drops."
"The running game never got going."
"It just didn't happen."
"We just didn't execute. We were in the redzone a couple of times and come up short."
"It's a part of football. Any given day anybody can be beat. We just have to keep our heads up."
"I think we were all just worried about this game."
"I trust my coaches. They are going to call the play I just have to make it."
"They played a lot of soft coverages."
Sophomore Wide Receiver Emeka Emezie
"I felt I started really slow. I dropped two passes. I was kind of nervous but in the second half I settled down."
"It's tough not finishing that one out."
"Sometimes other receivers are open and sometimes I'm open. Wherever the ball goes you just try to make a play."
"We didn't make our focus plays."
Junior Defensive Tackle Larrell Murchison
"It's very frustrating."
"This loss definitely hit home."
"No excuses. I don't have any excuses at all. We just have to play better, play together."
"They made adjustments as we did also. We just have to make the key plays at the key times."
"It's a tough loss but we weren't focused on, me personally, I wasn't focused on after the season."
"It's definitely a key loss that we should have come together and won."
"He made plays when he had to make them."
Never miss the latest news from Inside Pack Sports!
Join our free email list