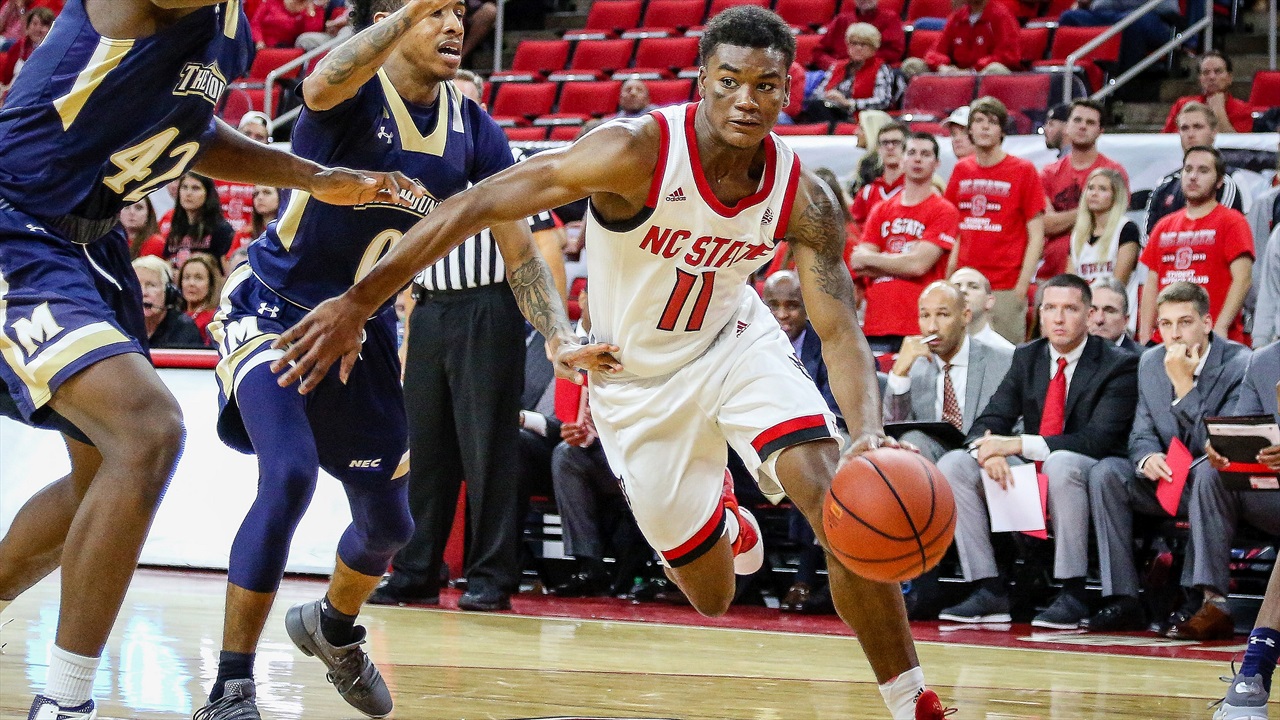 NC State Basketball
QUICK TAKES: Pack Dominant Late In Season Opener
---
NC State bludgeoned Mount St. Mary's, 105-55, Tuesday evening in PNC Arena in the season opener for both schools. The Wolfpack had four players score in double-figures, led by a career-best 28 points from Torin Dorn Jr.
Here are some thoughts on the win.
HIGHLIGHTS
Torin Dorn: It has reached a point where it seems like Dorn simply lives along the offensive baseline. He does much of his damage down low near the basket and is an ideal player for a driving guard to kick to, while also creating havoc with his rebounding ability.
The Charlotte native finished with 28 points and nine rebounds. He also made 4-of-7 from three-point range to prove he is no one-trick pony. NC State has plenty of weapons, but Dorn has the potential to be a guy the Wolfpack can lean on this season.
Rebounding: As a wing-oriented team, NC State will likely never have the Richard Howell-type player that makes rebounding his forte.
What the Wolfpack must get is a group of players willing to do whatever is necessary. This becomes critical when considering rebounding. When several players post solid numbers on the boards, it accentuates the interchangeability of the team.
Dorn had nine rebounds -- he seems the most likely candidate to have a 15-rebound game this season -- but what aided the Pack in its dominance on the boards Tuesday was the fact that five players had at least six rebounds.
When anyone can lead a fast break it is important for all to be able to initiate the up-tempo pace through rebounds, dribbling, and outlet passes. If all can rebound, all can lead the break, and all can finish, NC State truly becomes a difficult team to defend.
NC State finished the game +22 in rebounding (52-30) and held a 29-9 advantage in the second half.
Shooting: NC State was 41-of-74 from the floor (55.4 percent).
The Wolfpack had 10 players take shots in the contest. Seven of them made at least half of their shot attempts.
LOWLIGHTS
Probably the only two things that could be singled out are assist-to-field-goal ratio (18 assists on 41 field goals, or 43.9 percent) and free throw shooting (13-of-20, or 65 percent).
The Wolfpack did better on both in the second half, getting 13 assists on 24 field goals (54.2 percent) and making 9-of-12 free throws (75 percent) after intermission.
PLUS/MINUS
Blake Harris: +48
C.J. Bryce: +28
Markell Johnson: +27
Devon Daniels: +26
Wyatt Walker: +26
Torin Dorn Jr.: +25
D.J. Funderburk: +24
Eric Lockett: +18
Ian Steere: +15
Jericole Hellams: +13
STAT OF THE GAME
NC State 51, Mount St. Mary's 43 -- 14:30 remaining
NC State 105, Mount St. Mary's 55 -- FINAL
STAT OF THE GAME 2: Electric Boogaloo
Second half scoring: NC State 65, Mount St. Mary's 25
STAT OF THE GAME 3: Stat Hard With A Vengeance
Turnovers: Mount St. Mary's 18, NC State 8
Point of Turnovers: NC State 25, Mount St. Mary's 6
QUOTE OF THE GAME
"I thought our guys came out with a little bit of jitters to start the game and then once we settled in, I thought we played great. I think we finished the game on a 51-14 run, which was good for us. Our press got involved and I thought we did some good things." -- NC State head coach Kevin Keatts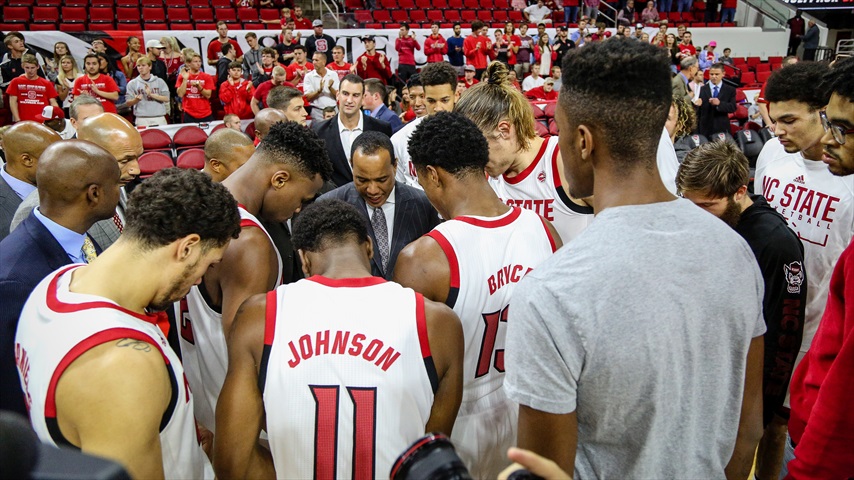 Never miss the latest news from Inside Pack Sports!
Join our free email list