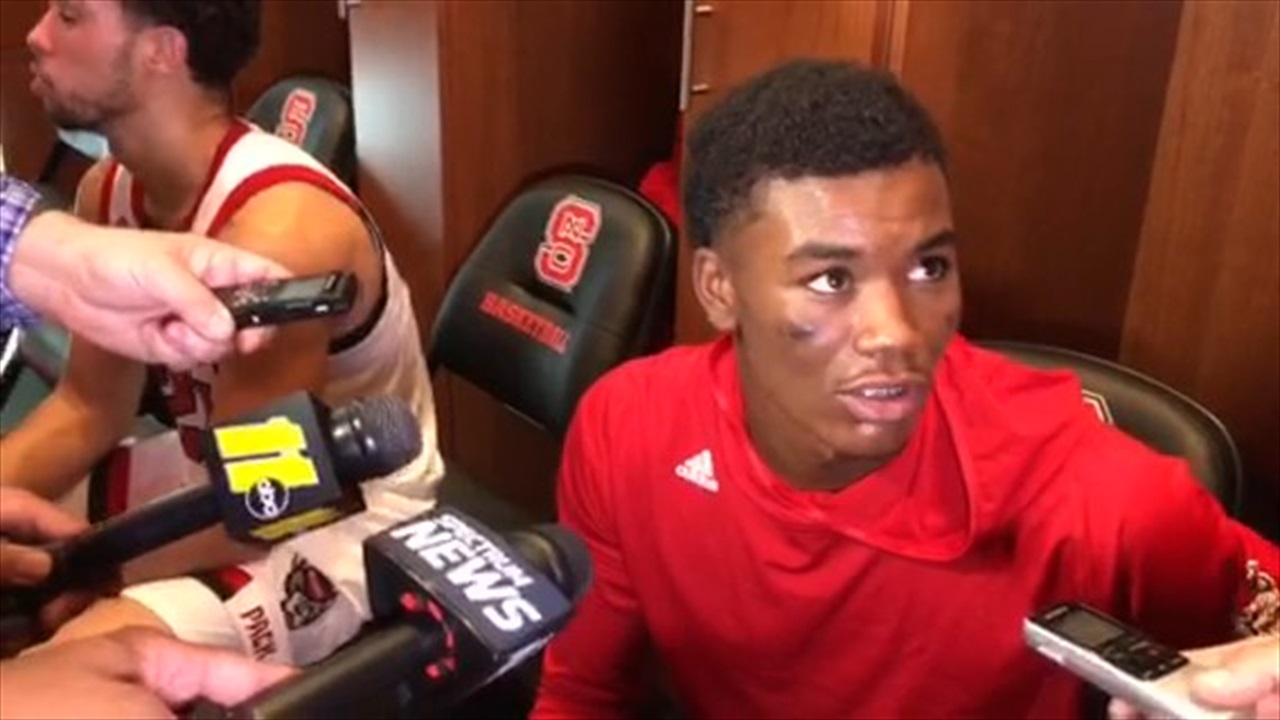 NC State Basketball
Locker Room Report: Wolfpack Players
---
Several NC State players met with the media after the Wolfpack's 105-55 win over Mount Saint Mary's.
NOTE: Click each video above to watch an individual interview.
---

Point Guard Markell Johnson
"We just came in at halftime and he told us we had the jitters... he told us that when we came out in the second half, if we played hard it would all go away."
"We just had a good night. Me and Torin had a good night tonight. Some nights it might be different people but tonight it was me and Torin."
"We're definitely going to start setting goals."
"We'll keep moving forward from here on out to keep getting better."
Forward Wyatt Walker
"It feels good. For a lot of us, three freshmen it was their first college game ever."
"It feels good to get out there and get a win."
"Awesome crowd... it was a lot of fun."
"We were getting out and pressing more and scoring transition buckets."
"We have everything you can ask for."
Guard Torin Dorn
"We were able to pick up our energy and intensity to play better."
"It was our first game playing together as a unit so we wanted to build the cohesiveness."
"A lot of guys were excited to get out there."
Guard Devon Daniels
"With the defense, we settled down and got back to our principles."
"It was really fun."
"Hopefully we'll keep winning."
"It gives you the opportunity to play as hard as you can."
"I think we played good. It's always good to get a win."
Guard CJ Bryce
"It felt good to get back out there."
"I know what we're capable of."
"Just getting off to a better start."
"It felt great... more of a crowd today."
Forward D.J. Funderburk
"First game jitters, but everything was fine."
"We were dead in the first half and had to come out with more energy in the second half to get the win."
"We got to it."
"It shows our potential for this year."
Never miss the latest news from Inside Pack Sports!
Join our free email list