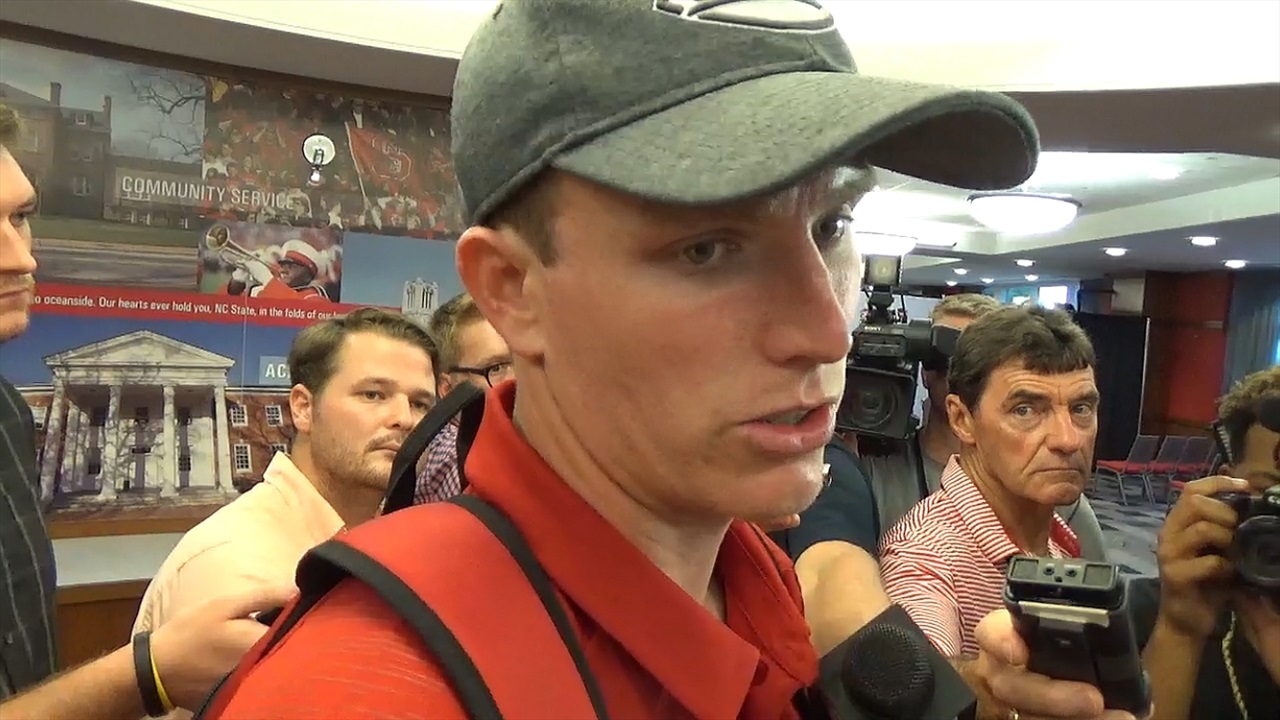 NC State Football
NC State QB Ryan Finley: "We've Got To Be Better"
---
NC State redshirt senior quarterback Ryan Finley met with the media after the 24-13 win over James Madison.
---
"I think we've got to be better in a lot of different areas. It was good to get out with the win. It's exciting to start off 1-0; that was our goal. But there's a lot to clean up."
"That was a heck of a catch. I just gave him a shot up there. The tall guy went up there and got it. That was fun to see him get in the end zone, and it was an exciting play for him."
"Jakobi played his heart out today. He came down with some really, really tough grabs. He says to just put it in his area code. I think he means it. Give Jakobi a chance, and he's going to come down with it. He played really well today, and I'm really proud of how he played today."
"He's fun to watch. It's fun to sit back and watch him. He makes plays with his feet. He's electric.I thought he threw some really nice balls with pressure in his face which was really good to see. So hats off to him and how he was able to perform. That's a good James Madison team that we just played, and it was good for us to get a win."
Never miss the latest news from Inside Pack Sports!
Join our free email list