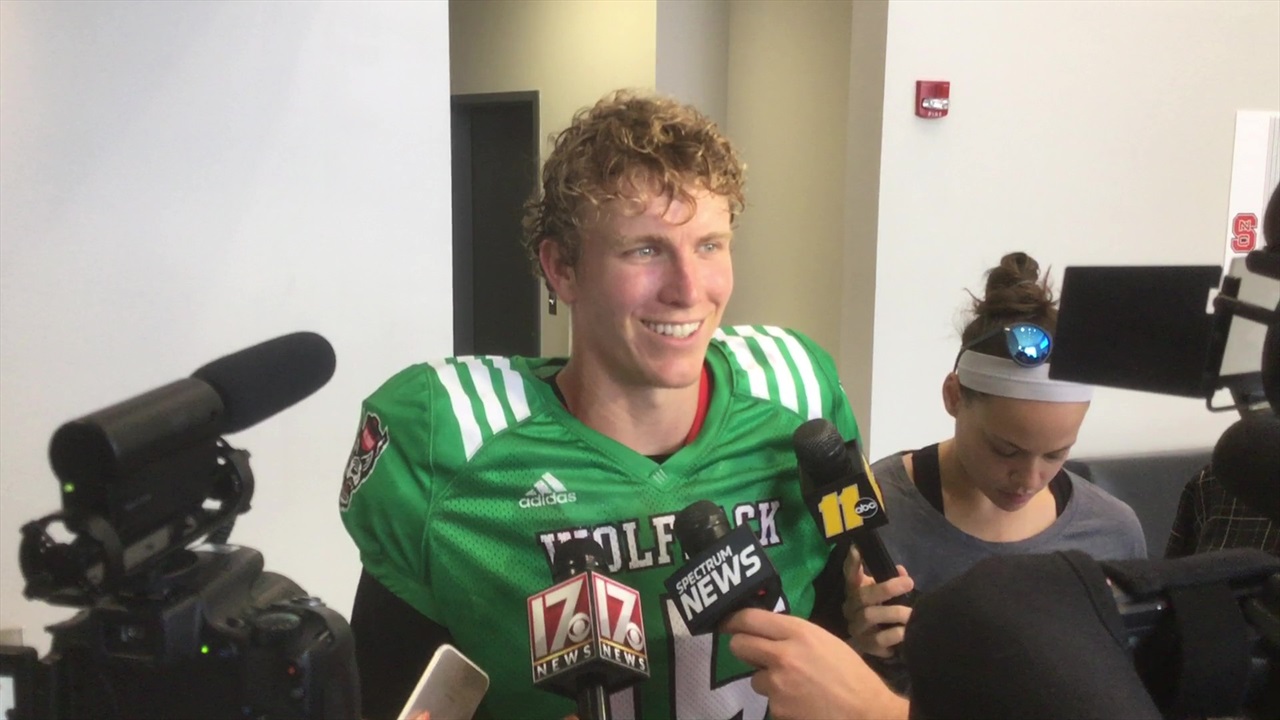 NC State Football
WATCH: Finley Talks Fall Camp
---
NC State redshirt senior quarterback Ryan Finley recently met with the media to discuss fall practice.
---
Thoughts on the offensive line play...
Really good.
One of the thing that's been beneficial is a lot of guys have been thrown into different position groups, so a lot of those guys are getting good reps.
Fedd and Witt are getting a lot better, they haven't missed a practice yet. Speas and some younger guys and Joe [Sculthorpe] are stepping up and getting some reps with the one's.
That's been fun to see.
How are the running backs doing?
They did well.
We're having some depth issues at running back right now with guys banged up, but the guys in there have done a really good job. Brady and Reggie are leading those guys.
We're seeing some really good things out of Nakia and some really good things out of Reggie. Like always. We expected that. It's exciting to build some depth at that position.
How is the quarterback depth looking?
Really good. It's been fun. In fall camp we're going through our plays and the defense is trying to scheme us so we're going through our rules.
I think Matt has made tremendous strides, which is really fun to see.
I think Woody is just very consistent, very smart player, a lot like myself in terms of knowledge of the offense.
Matt is starting to come along, and Leary is very impressive. I've been very impressed by him. It's kind of exciting to watch him and Matt trying to compete and get better because the future is bright.
I'm excited about those two.
Never miss the latest news from Inside Pack Sports!
Join our free email list