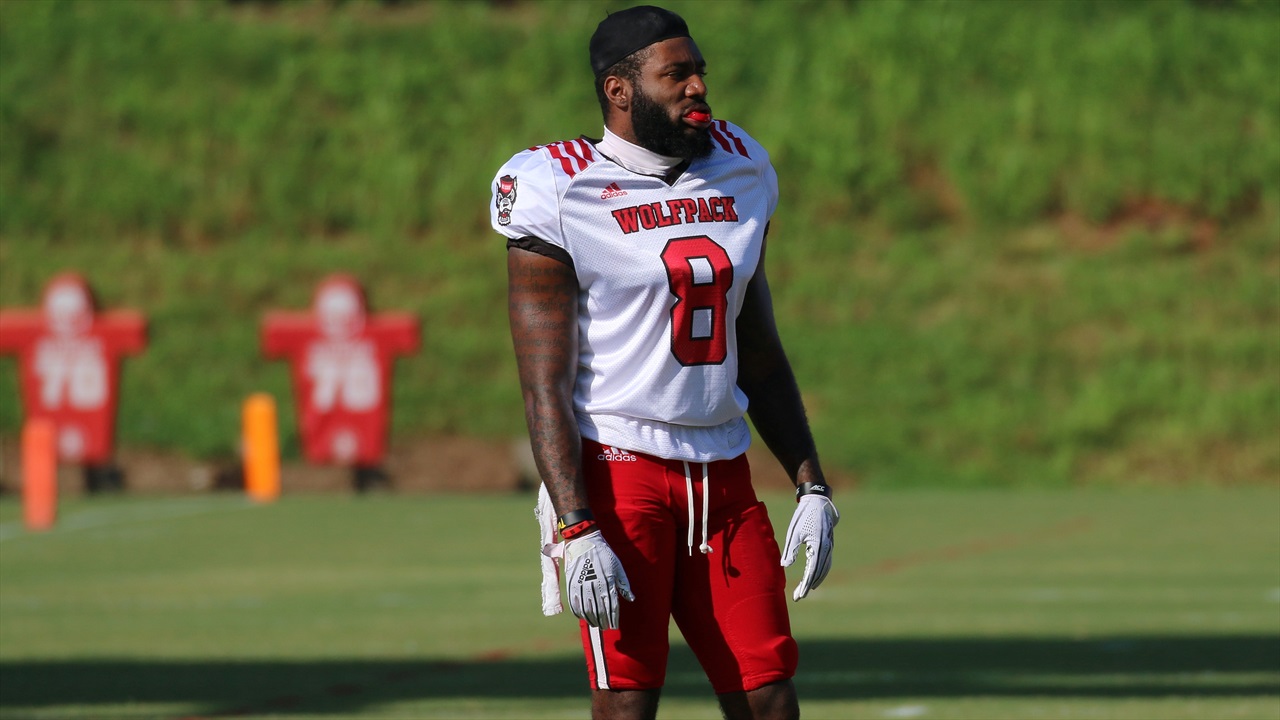 NC State Football
Maurice Trowell Hopes To Carve Out A Role This Season
---
Maurice Trowell enters his final season in transition and with a drive to excel.
The redshirt senior is honing his craft at cornerback after spending his first four years at NC State as a wide receiver. With the Wolfpack's receiving corps a deep unit, Trowell -- who saw action primarily on special teams in 2017 -- made the move to defense.
He saw firsthand the benefits of the shift last season when Johnathan Alston moved to corner. With a 4.48 4-yard dash time, Trowell is considered the fastest player on the team. Those measurables could make him appealing to professional teams next year.
In the meantime, Trowell's athleticism makes him a player NC State would like to see on the field.
Inside Pack Sports recently spoke to Trowell and he offered insight into how his move to cornerback is going, along with his hopes for this season.
How are things going within the cornerbacks' group?
The cornerbacks and myself, every single day after practice we put extra work in out on the field and off. We work with our feet and we are looking at film. Everything.
The group as a whole, we are competing. Everybody is fighting for a position. We have got good chemistry. They'll be ready. We just take it day-by-day. We want to get better every day.
Did you ever envision moving to cornerback prior to this upcoming season?
I was on the scout team as a receiver last year so I saw him move over and make a big improvement. I said to myself that it could be me. Me and [Johnathan] had a tight relationship. I look at him the same way as I now look at myself so I definitely envisioned myself doing the same thing.
What do you need to work on?
I have to work on my eyes, man-to-man coverage and improving my technique.
Which cornerback should NC State fans keep an eye on?
Nick McCloud is going to have a great year.
What is it like going up against your old position group, the wide receivers?
It is definitely helping me prepare. I do think we have the best receiving corps in the country. Those guys have good chemistry too. I was over there so I know how hard they work. We just try to match that intensity every day. We know that they are very good.
You left high school a state champion and now your time at NC State is nearing its end. What has this journey been like for you?
I would definitely do it again. This journey has been the best time of my life. This year I am just trying to go out with a bang. You don't get this too often so I am just trying to cherish this whole year and do everything right.
What message do you have for NC State fans?
I feel like we are going to be a good team this year. A lot of people are sleeping on us. Keep your eyes on us. I feel like a lot of guys are going to step up to the plate. I am excited to see what this year is going to be.
Never miss the latest news from Inside Pack Sports!
Join our free email list