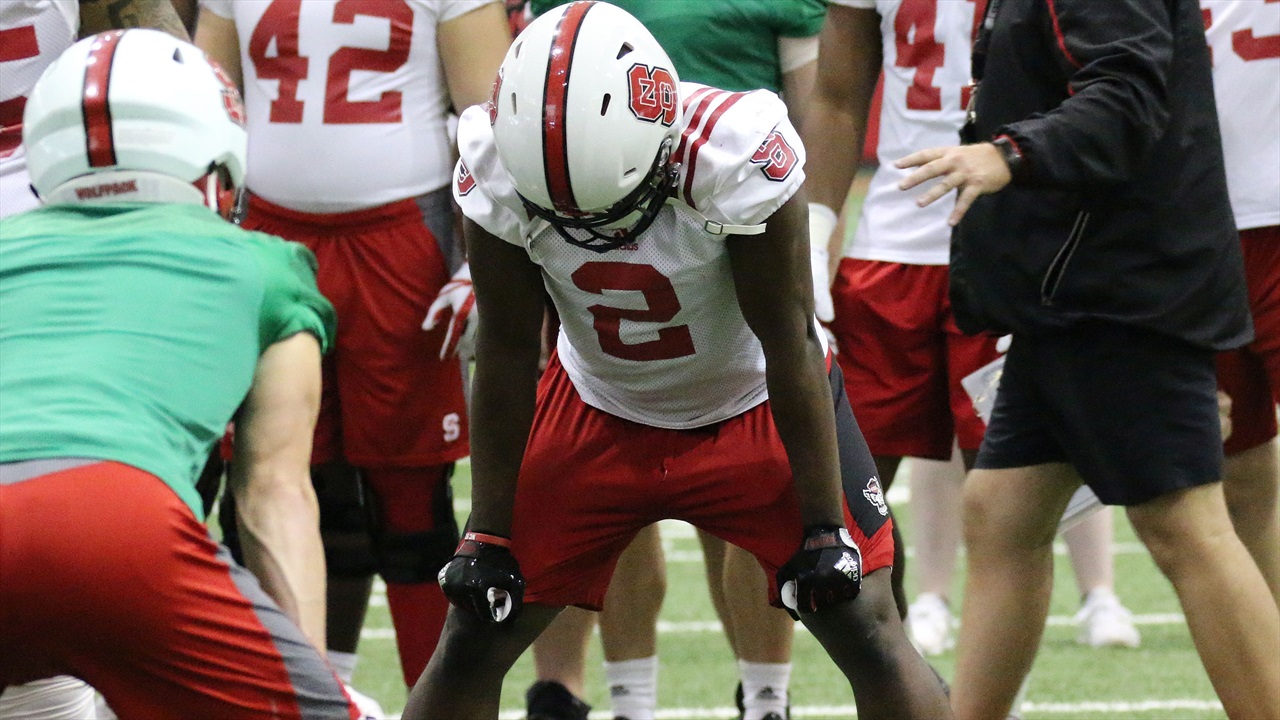 NC State Football
BREAKOUT PLAYER: Defense
---
Several members of the staff at Inside Pack Sports pick their breakout defensive player for NC State this upcoming season.
---

Sophomore Linebacker Louis Acceus
NC State must replace two senior starters at linebacker. Talented sophomore Raven Saunders has transferred. Sophomore Brock Miller has battled injuries, and star incoming freshman Payton Wilson is recovering from ACL surgery.
Those are just a few reasons why Louis Acceus could be the Wolfpack's breakout player, but why I chose him doesn't really have anything to do with any of those. He was my pick because he is very, very good.
Acceus has the speed to flow sideline-to-sideline, and he was projected to start opposite Germaine Pratt all along. He is instinctive, explosive, and a player capable of being a menace in coverage with his ball skills.
One source who has been around the program for a long time recently said to me, "No. 2 could be special."
No. 2 is going to have every opportunity to impact in 2018, and he certainly could be the Wolfpack's breakout player on defense. -- James Henderson
Junior Nickel Stephen Griffin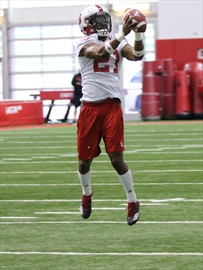 After redshirting in 2017, Griffin will join NC State after a couple of years at Tennessee.
If you look at the defensive backs as a whole, Griffin is probably the most impressive physically. After a year of learning the Pack's defensive system, I think he's poised to have a huge year in 2018.
I love the fact that he's played in the SEC and competed against some of the best talent in the country. He won't be in awe when he steps on the field and he knows what it'll take to be successful in the ACC.
Beyond that, NC State desperately needs a defensive back to step up and lead the secondary and I feel all the pieces are in place for Griffin to emerge as that player for the Wolfpack. -- Steve Williams
Junior Safety Jarius Morehead
Jarius Morehead has shown nice flashes as a reserve during his freshman year and as a first year starter last season.
Morehead didn't make a ton of spectacular plays last season as he was settling into his role but he proved to be a very smart and reliable safety in the Pack's defensive backs corp.
Now, Morehead steps back onto the field as an experienced upperclassman which should allow him to diagnose and play a little faster.
I also think adding the experience and expertise of Ted Roof into the secondary coaching staff will have an impact on Morehead as well. -- Bryant Carson
Senior Defensive Tackle Eurndraus Bryant
Eurndraus Bryant has been a top sub for NC State's defensive line in each of the past two seasons. Bryant is a senior in 2018, and it is his turn to shine while doing the dirty work necessary in the trenches.
Bryant is no slouch and likely would have received more playing time in the past two campaigns had he been with most other college programs.
Playing behind B.J.Hill and Justin Jones for three season will have given him perspective on what it takes but he has also made the best of the reps he has received.
The rising senior sacked Lamar Jackson twice in the Wolfpack's victory over Louisville in 2017.
Expect Bryant to be among the names mentioned when all-conference awards are given after the coming season. -- Rob McLamb
Junior Cornerback Nick McCloud
The secondary has been a question for NC State the last couple years, but Nick McCloud will make sure one side of the field is in good hands.
McCloud is a sure tackler and keeps plays in front of him. He was second on the team with seven PBUs last year, despite losing his starting spot when Mike Stevens returned from injury.
He may not make many plays to turn a game around, but he is solid in coverage and against the run game, and that will be huge for the Wolfpack this year. -- Ethan Barry

Never miss the latest news from Inside Pack Sports!
Join our free email list