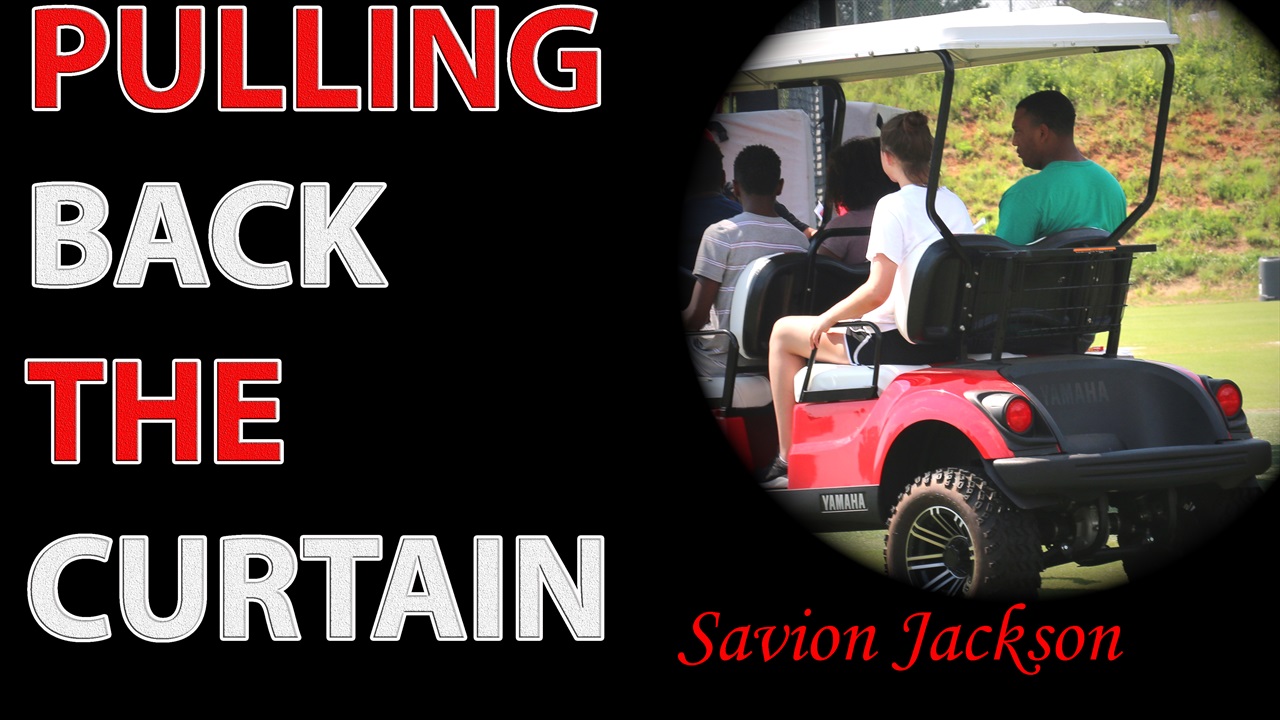 PULLING BACK THE CURTAIN: Savion Jackson
---
It has been a hectic week covering the Savion Jackson‍ recruitment, which ended today with the four-star prospect picking NC State. Here is our timeline on how we saw this recruitment unfolding over the last seven days.
---
Last WEDNESDAY at about 9:40pm Savion Jackson posted on Twitter that he would be announcing his college decision today, June 13 at 6:00pm at his high school.
Up to that point everything we had been hearing suggested NC State had a big lead for Jackson, a player who had frequently been on campus and, per sources, was actively talking with other recruits about being members of the Wolfpack's 2019 recruiting class.
When Drake Thomas‍ committed to NC State a few days earlier, Jackson was actually the prospect we heard the decision would have made the biggest impact on.
However, fresh off an official visit to South Carolina, Jackson changed his Twitter background to a picture from his Gamecock official, and he made multiple Tweets referencing how amazing that trip was. Frankly, we believed NC State could be getting a commitment from Jackson shortly after that visit, but buzz started to come out that South Carolina had made a huge push for Jackson and may have even taken the lead for his commitment.
Given that news, the expectation was he would be picking South Carolina today.
He followed the press conference announcement by attending a one-day camp at North Carolina on THURSDAY. While in Jackson's final five, we were hearing North Carolina wasn't under "serious" consideration.
Jackson then made a trip over to NC State for the Wolfpack's first day of summer camp on FRIDAY. That visit had been in the works for a while, but I just said he went to North Carolina and they weren't a serious contender. Was NC State just a trip for him to take because he'd told the coaches previously he was coming? That we didn't know.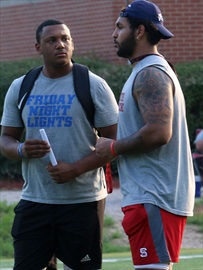 Inside Pack Sports had Steve Williams, Bryant Carson, and Ethan Barry out at camp, and I was back at the IPS Headquarters hosting a premium chat and relaying info from the trio. Once Jackson arrived, all three were watching Jackson and gauging his interactions.
He made the visit without his family members, and we were hearing from sources that NC State felt like South Carolina was in the lead with the family playing a major role. So for them to not show up on Friday... not good for NC State.
While out at camp Jackson had a chance to talk with Drake Thomas‍ as well as 2018 signee Alim McNeill‍. He spoke with other targets such as Joshua Harris‍ and CJ Clark‍. Harris and Jackson really seemed to be getting along while hanging out... sharing laughs.
NC State senior Darian Roseboro also talked at length with Jackson during the camp session.
As the day went on the coaches seemed to interact with Jackson more and more, and he spent a long period of time talking with defensive line coach Kevin Patrick. Extremely personable, Patrick appeared to make Jackson feel really comfortable as they seemed to be talking about defensive line moves among other things.
Our staff was amongst the last to leave the practice fields on Friday evening, and as we were on our way out we became aware that a plan was being laid out for a return trip to NC State before the end of the weekend where Jackson would be accompanied by his mother. This resonated as significant because there was a lot of belief that Jackson's mother would play a huge role in his ultimate decision and the belief had been that South Carolina had done a masterful job of winning her over during the course of the Gamecock official visit.
SATURDAY morning I bumped into the aforementioned Alim McNeill‍ at the gym, and we talked a little about where he was at physically before going into recruiting. Knowing that Alim was out at camp on Friday, I asked him what he thought some of those guys were going to do. He replied, "I think we're getting Savion and the others," I was a little surprised because I hadn't heard real buzz that Jackson was back to being a State lean.
Sometimes you ask recruits what another kid is going to do and you get the token "we're getting him," from them, but McNeill's response was different. He had this grin on his face like he KNEW something. He replied back, "Well, I think some of the others are just waiting on Savion, and Savion is up first." It's note-worthy that in-state defensive tackle CJ Clark‍ has set an announcement date for June 18th and fellow defensive tackle Joshua Harris‍ indicated he would probably be announcing in July.
The IPS trio was back out at camp for the final weekend session the following day, SUNDAY, and... sources indicated to us late Sunday evening that after that trip the tide had turned back to NC State.
On MONDAY Steve updated the IPS Watchlist to reflect the change, and on TUESDAY he moved him further up the list based on additional information. Wednesday morning we posted our predictions, and all three of us picked NC State.
Now that Jackson has picked NC State, we can't put into words how huge this commitment is. Jackson and Thomas are players who could play major roles in the decisions of Josh Harris, JR Walker, CJ Clark, and potentially Zonovan Knight‍.
That's four additional four-star prospects. Wow.
Regardless, Jackson alone is a critical get for NC State given the needs at defensive end, and it's crazy to think back at what all went down over the last week since Jackson put up his announcement Tweet.
Never miss the latest news from Inside Pack Sports!
Join our free email list