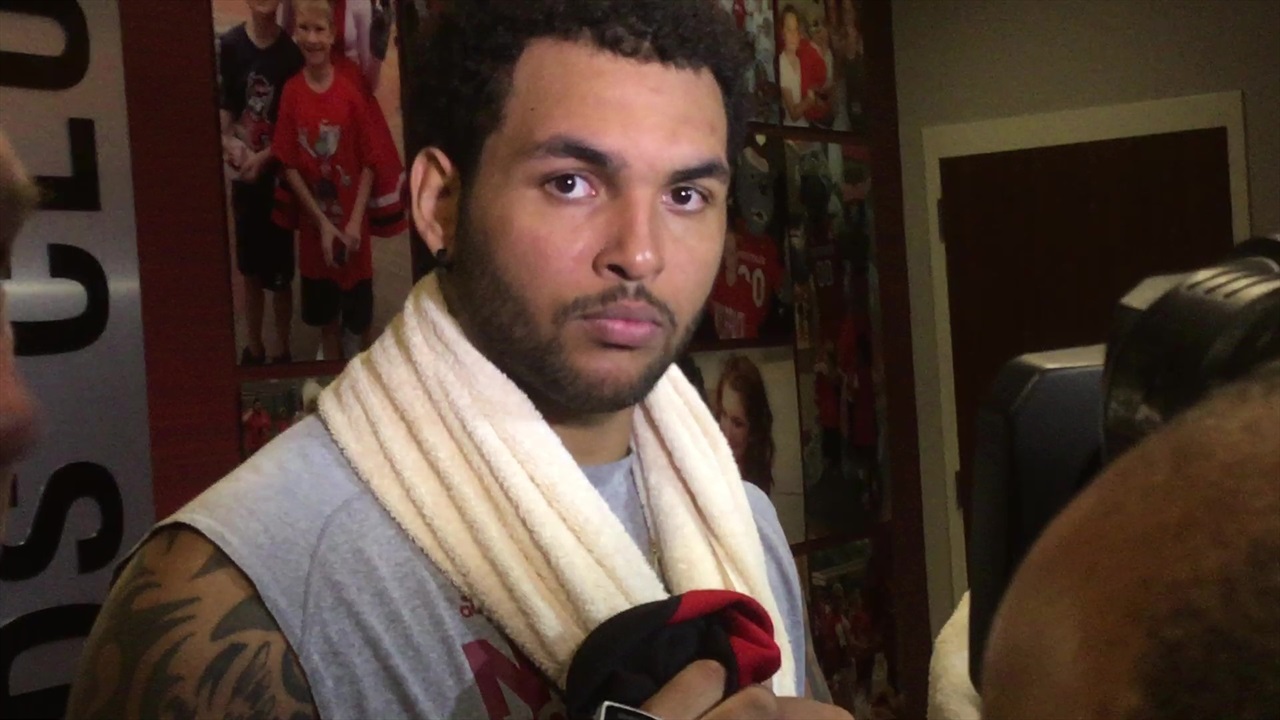 NC State Football
Roseboro: "We're Picking It Up"
---
NC State senior defensive end Darian Roseboro will be a key for the Wolfpack this season. Here are his comments after the Kay Yow Spring Game.
---
What progress has the d-line made?
We're picking it up. It's just getting the younger guys coming along, getting them developed to where they know the system. They've made big strides in attacking the day and doing their job.
Are you the last one standing?
I'd say so but we've got guys in there. We've got older guys that will come back and be ready for the fall.
Who are the leaders on defense?
Germaine Pratt. He's been one of the vocal leaders. Being early, always here getting extra work in, being one of the last guys to leave. He's emerged. Nick McCloud's emerged, being a leader in the back end. Eurndraus Bryant has stepped up being a vocal leader too.
Have you been more of vocal leader this year?
I'd say myself too. Just being able to get these young guys out here and follow my lead and the older guys lead. Being able to set the standard and raise the bar.
Is it a pride thing for you guys?
It is a pride thing. Everybody says take it personal, don't let any offensive player come in and dominate you and just give the best you can and progress and take it one day at a time.
Is it surreal how fast your time at NC State has gone by?
Me, Reggie Gallaspy and Emmanuel McGirt were talking about how we remember when it was our first spring and we were all big eyed.
How did you do today?
I did well. Some things I still need to work on. Being more consistent with my pass rush which is something I've tried to improve this spring. Being able to put my moves together and being able to execute my rush plan.
Did you have any flashbacks to Notre Dame with the weather?
We weren't really worried about that. We were focused on our keys and focused on playing. When we got on the sideline, we stood over there for the minute we felt the wind pick up.
Have you talked to Kentavius?
I have. I talked to him about adversity. He's going to come back better than ever, just have to trust the process.
How is his spirit?
He's doing really well from when I talked to him. He's always a high-spirited guy. He's looking forward to the process and getting back to where he was.
How about Joe Babros getting ejected?
It shows his mean-streak. We love that. He's a very high motored guy. We're looking at him as one of the guys to come in and help us.
Has your senior year been what you thought it would?
Yes sir. I promised my dad I would come back and get my degree. Being able to come back and improve on what I wasn't good at last year, being consistent with my pass rush, making plays and doing my job better.
Is it crazy how now you're the guy others look up to?
It is. When the younger guys come in, I was in their position, you have to talk to each guy differently because each guy is different. Just being able to be that leader, lead by example, raise the bar. Just do my job and work hard everyday.
Never miss the latest news from Inside Pack Sports!
Join our free email list