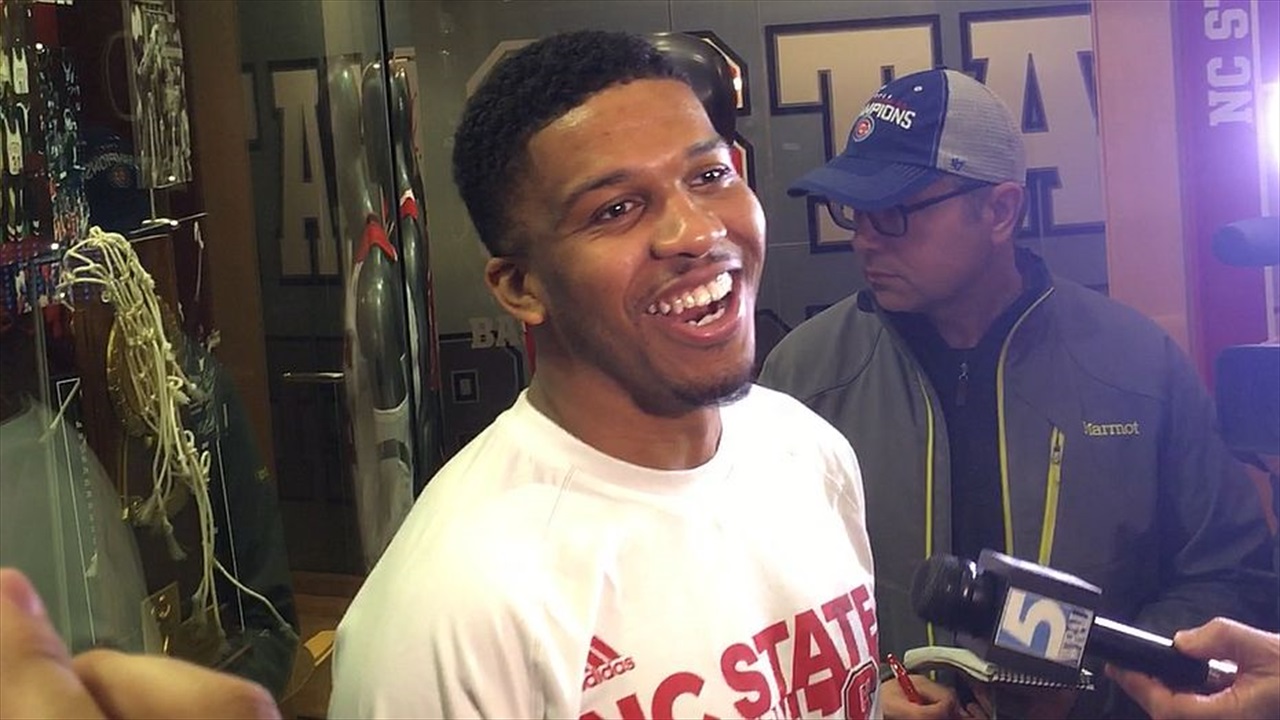 WATCH: Wolfpack Players Talk NCAA Bid
---
NC State's Torin Dorn, Sam Hunt, and Omer Yurtseven met with the media to discuss the Wolfpack's bid in the NCAA Tournament.
---

Junior Wing Torin Dorn Jr.
"Definitely. Super-excited. Going into the year, picked 12th in the ACC, nobody believed but us. We are just excited to accomplish this feat."
"It is huge. Coming off of last year, the last two years, we didn't perform the way we wanted to. Being able to turn it around this year., to have the year we had and have the opportunity to go into the tournament to do some things is big for us. It is big for State fans. It is huge."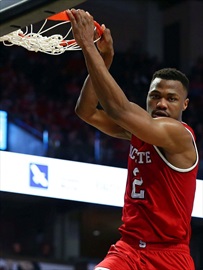 USA TODAY Sports
"I watched it a little bit but then you get to the point where 'I want to be here' so you can't watch all of the games."
"I am super happy for a guy like [Sam Hunt]. He is an extremely hard worker. Any time a guy like that gets a chance to show what he can do on the big stage and gets a chance to play on this stage it is beautiful. It is a thing of beauty."
"It is fun. It feels like you are back in your AAU days when you play somebody different that you have not seen before, not from your area. It is definitely fun to be able to do that."
"They are a good team. They did there thing in the Big East so it is going to be a tough game. We have got to come ready to play."
"We have got to come ready to play. We can't spot teams points. We can't get out to bad starts. We have to come ready to play from the moment the ball is tipped up."
"It is a game we have been playing since we were kids so we can always have fun."
"It was a fun experience. I have never been able to watch the selection show with hopes that my team would be in it. It was definitely fun. A little nerves but once you see your name in that board it is a relief. We're in."
Sophomore Center Omer Yurtseven
"[Angel Delgado] is physical. We haven't really got the scouting report yet but in two or three days we will be ready."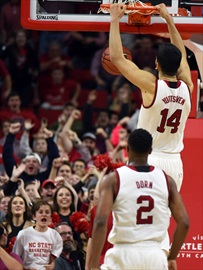 USA TODAY Sports
"Fourteen [how old he was when he first learned about the NCAA Tournament]. It was just the finals. Wwe were just, like, at a camp on the clus scene and we were just watching, watching it in the middle of the night. Wake up at like 2 a.m. I think, and just watch it. It was a big stage...I think it was like 70 thousand people or whatever. It was crazy. That is the most I can remember."
"Definitely win every game. We didn't really have a great ACC Tournament. We just want to get out there, just win."
"To be honest with you, I think we have shown everybody what we are capable of -- our potential."
"All you focus on is the game to be honest. You can't control every other thing. WInning, you concentrate on fighting to win. That is all you focus on. You can't focus on March Madness or the bigger picture. You just have to focus on the next minute and the next possession."
Senior Guard Sam Hunt
"I never gave up. I have been dreaming about it so now it is here. It is a real blessed opportunity. I am fortunate enough to be here with this team. I am trying to take full advantage of it, enjoy each moment."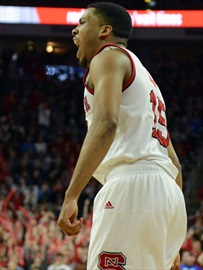 USA TODAY Sports
"It was a little bit surreal just being there with my teammates, my coaching staff and supporters that we have. It was just amazing to see our name as it was about to be called and when it was called I just stood up and smiled. I screamed a little bit. I took a picture of it. It was a surreal feeling knowing that I come from where I came from to here."
"Sometimes I daydream, just to see the journey where we came from -- from Italy to here -- it is amazing just see how far it have come so now that we are here we have just got to go each and every game and just take advantage of what we got."
"You think about it. You never know what is going to happen here or wherever you are going but to see it actually come to fruition it is everything that I prayed for, everything I worked for is coming to life."
"It wasn't a difficult decision at all. I wanted to win. I hadn't won in three years. Knowing that I have a chance to win, all the individual things I accomplished didn't add up to this. To be here, to be able to play in the NCAA Tournament championship is the best feeling in the world."
"I cam in. Me and coach had a long talk. I didn't make an official visit because I knew that with everything here I would be amazed by seeing it. I talked to coach for an hour, realized he was a genuine guy. Everything he said was real. From there I knew this was the place I wanted to be."
"We have seen the bracket but I think we are not focused on the whole bracket. We have got to take one game at a time, which is Seton Hall. From there, move on forward to who we would play next. I am excited. I feel like we have a chance."
Never miss the latest news from Inside Pack Sports!
Join our free email list