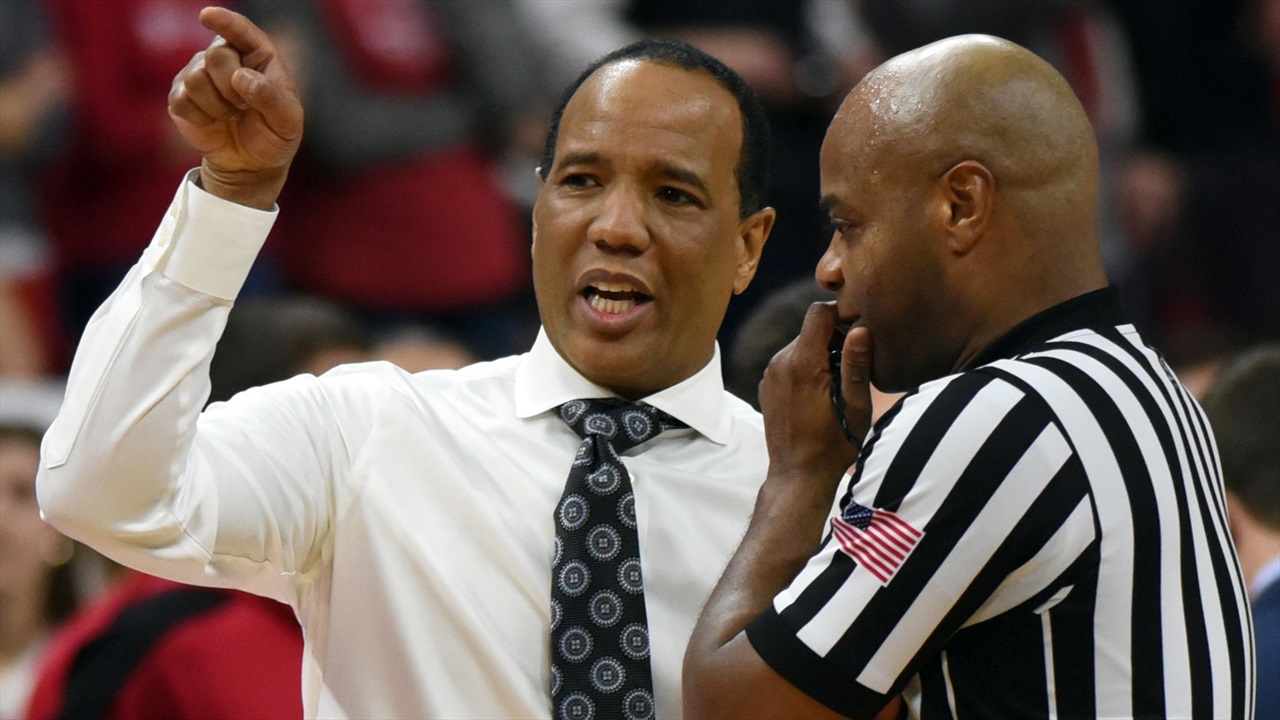 Photo by USA TODAY Sports
NC State Basketball
Keatts: "It Is A Tough Matchup For Us"
---
NC State head coach Kevin Keatts fielded questions from the media on the ACC's weekly teleconference.
---
Opening Statement...
Well, we had a tough week obviously. We played a really tough game at Virginia Tech. I didn't think we played very well on the defensive end. When you look at [Justin] Robinson, obviously, he had a great night against us. We clawed back into the game but obviously it was too late.
Then we had a great home game against Carolina and a tremendous offensive game, I thought, for both teams. Unfortunately, they made some plays late in the game to be able to seal the win.
Your thoughts on Tyus Battle and Syracuse?
He is playing well. He makes them go. Obviously, he leads the team in scoring. He is the emotional leader and physical leader and when you look at him, anytime late-shot clock he is the guy that is going to have the ball in his hand.
He makes plays for them. He is making his pull-up. He is shooting it well behind the three-point line. He is playing as good-of-basketball as any guard in this league, and, obviously, he is going to be a tough matchup for us.
They do such a great job and, obviously, the one thing that makes Syracuse special is, obviously, you know that when you are coming into the game, is guard-play and the two-three zone. Those guys do a great job of protecting the rim.
What is lost in how well they play is they will score around the basket. They are active on both ends of the floor and so it is really tough because even when you try to game plan for them you know what they are going to do because of their length and their ability on the defensive end they are going to try to make you take tough shots.
Offensively, they are doing a great job of keeping a lot of balls alive, getting a lot of offensive rebounds. It is a tough matchup for us because of their length and their ability to score and defend on the other end.
State struggled shooting threes against the zone at Pitt. Is there anything you can take from that game?
I think it is a different zone. Everybody says, 'Well you are playing against a zone' but I don't think there is a better zone in the country than Syracuse. Jim [Boeheim] does a tremendous job with that zone but I think what we learned is we have got to do a great job of getting a lot of ball and player movement.
When you look at the zone, we did a good job -- more so in the second half -- of getting great looks where we just didn't settle for shots outside. We had some penetration. We were able to make good plays from inside-out.
I think you have got to do the same thing with [Syracuse's] zone. You have got to have ball movement. You have got to try to get into the middle, which is really tough, but you have got to play from inside-out against it.
Will the older guys or the younger guys be the ones who spread the message that NC State can compete with anyone?
I think it is going to have to come from both groups. When you look at the older guys, the older guys are the only guys have played relevant basketball -- who has made its way to play postseason -- would be Al Freeman.
As I said before, we are not even talking about postseason at this moment. Our focus is to be on Syracuse. We know that we have six games remaining in our regular season and, obviously, we have got to start with the first one that is front of us.
So, obviously, we have just got to play better and understand where we are at right now. We are right in the middle, the thick of everything. Obviously, we have got to try to take care of business.
Your impressions of the Syracuse backcourt?
They are good. What makes them so special is their ability to go off the dribble. They're very good at getting rebounding position. I think what is lost is they have got great size so when they go on the defensive end they can disrupt everything. They make it tough to get the ball inside or shoot over in the zone.
On the offensive end, when they need a basket what makes them special is everybody on the team understands who their scorers are and those two guys are really good, especially Battle.
What is Lavar Batts' role with the team right now?
I do see him being a factor. I just felt like in that particular game we needed a little bit more scoring at that particular time and decided to go with more Sam [Hunt] than Lavar. Obviously we have got enough basketball to be played that we need him to be more involved and play some more games for us.
Are there challenges to getting ready for an opponent for the first and only time you play them when it is late in the season?
When you have played a team already, not that you know everything about them, you are very familiar with what they are trying to do and you have already had a game under your belt where you can go back and see where things worked or what didn't work against those guys.
When you get into February and you play a team and all you have is to be able to watch them on tape, it is tough because you watch them against teams that you might not play the same style as and everything else.
As I look at them, they are long. They are athletic. Their two guards are playing great and the role players around them are doing a tremendous job understanding that these are the guys that going to help them win games.
They rebound the basketball. The zone has always been a problem. They are good at it and I don't know that there is another team in the country that is as effective at playing zone as those guys because, obviously, they play it 100 percent of the time.
That will be our challenge, trying to contain those two guards and not letting their role players hurt ius. Then, obviously, try to find ways to score against their two-three zone.
Never miss the latest news from Inside Pack Sports!
Join our free email list