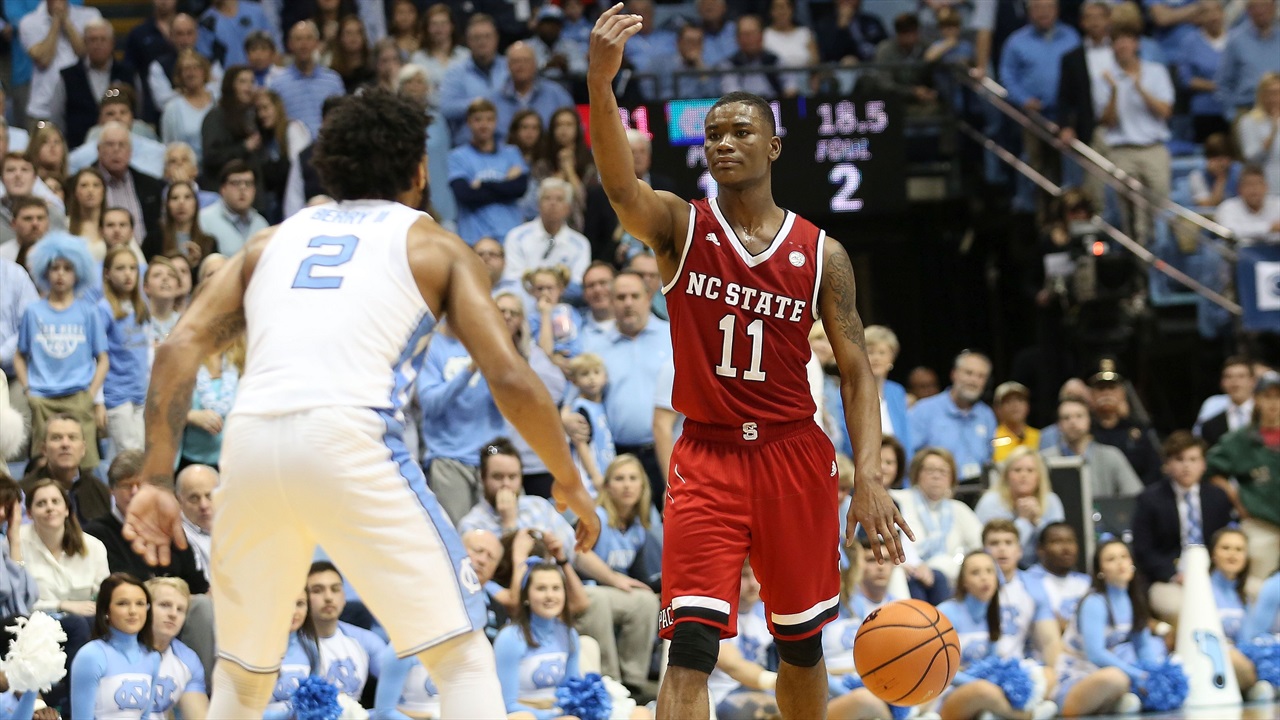 NC State Basketball
NOTABLE NUMBERS: The UNC Win
---
Here is a collection of key NC State facts from the Wolfpack's 95-91 win over rival North Carolina.
---
* NC State now has 15 victories in the current campaign. It matches the number of wins in each of the last two seasons.
* The Wolfpack has won five ACC games in Kevin Keatts' first season in charge. It eclipses the total amount of league wins (four) in the 2016-17 campaign and matches the total from the season before.
* The last time a NC State coach won his first game against the Tar Heels in Chapel Hill was in 1965 when Press Maravich's squad bested North Carolina in the final season at Woollen Gymnasium prior to Dean Smith's team moving to Carmichael Arena (then-Carmichael Auditorium).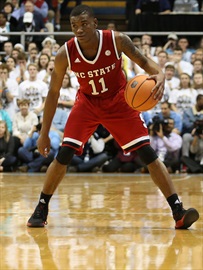 Inside Pack Sports
* No coach at NC State has won his first games against both North Carolina and Duke since Les Robinson in 1991.
* Kevin Keatts is the first NC State head coach to emerge victorious in his first game against Duke, Wake Forest and North Carolina since Tal Stafford accomplished the feat while guiding the Wolfpack during the 1918-19 campaign.
* NC State sophomore point guard Markell Johnson is now averaging 7.5 assists and 2.1 steals per game. Both would lead the ACC if Johnson had played the required amount of games to qualify.
He had 11 assists against Carolina, his third-straight double-digit assist game.
* Abdul-Malik Abu and Lennard Freeman have now won twice against the Tar Heels in Chapel Hill. The last group that won two road games against North Carolina was the incoming freshman class of the 2001-02 campaign featuring Jordan Collins, Ilian Evtimov, Julius Hodge, Will Roach and Levi Watkins.
Evtimov sat out the 2002-03 season in which NC State beat UNC 75-67 on the road. He participated in the 2005-06 campaign, making him the last player in school history to be a part of two teams that won in Chapel Hill.
* Abu and Freeman are also the first NC State players to be members of teams that won road games against both UNC and Duke since Ishua Benjamin and C.C. Harrison (class of 1998) accomplished the feat. Benjamin and Harrison won at Duke in 1995 and at North Carolina in 1998.
* Allerik Freeman was 7-of-7 from three-point range. That is the most made three-pointers without a miss in the history of the Smith Center.
Freeman finished with 29 points. It was the most for a NC State player against North Carolina since Cat Barber finished with 32 against the Tar Heels in 2016.
* Only eleven NC State players have scored more points in game versus North Carolina than Freeman. The most points ever scored by a Wolfpack player in a game versus the Tar Heels is 37 by Rodney Monroe in 1991.
Mel Thompson (1954): 30 points
Ronnie Shavlik (1955): 32 points
David Thompson (1975): 32 points
Kenny Carr (1976): 33 points
Lorenzo Charles (1985): 33 points
Rodney Monroe (1991): 37 points
Tom Gugliotta (1992): 36 points
C.C. Harrison (1998): 31 points
Julius Hodge (2003): 30 points
T.J. Warren (2014): 36 points
Cat Barber (2016): 32 points
Never miss the latest news from Inside Pack Sports!
Join our free email list