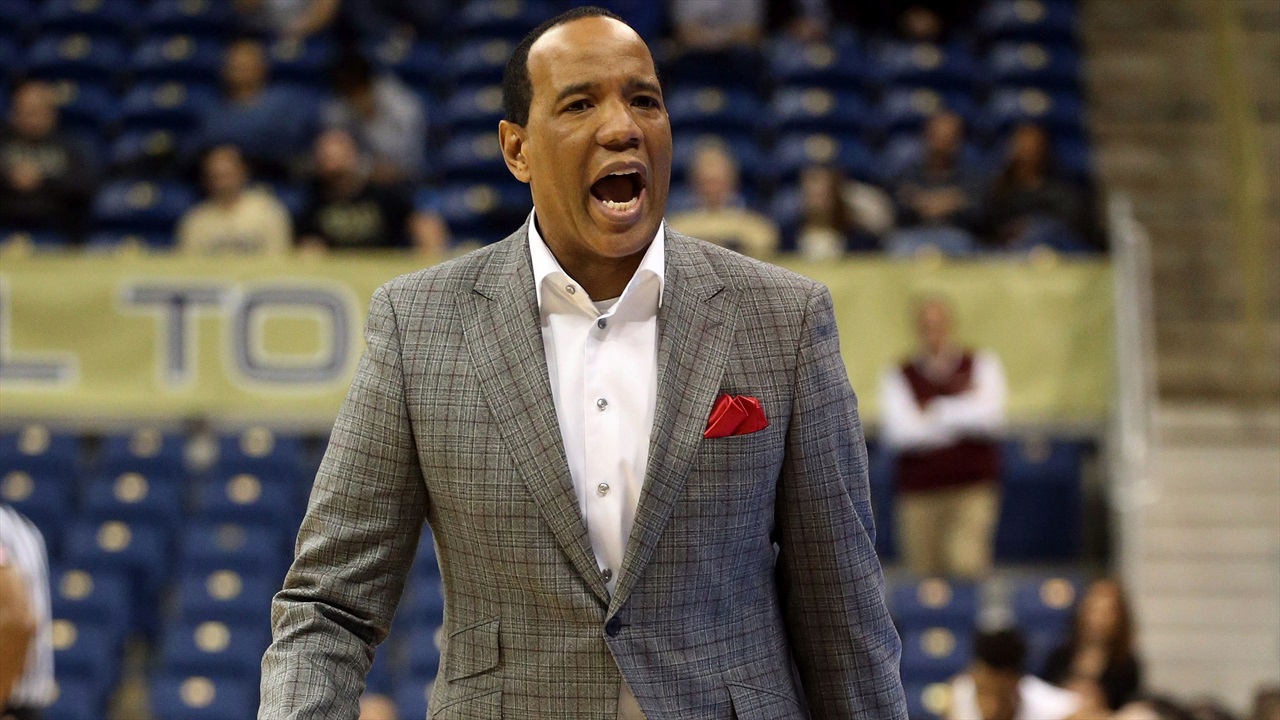 Photo by USA TODAY Sports
NC State Basketball
Keatts: "We Showed A Lot Of Guts"
---
NC State head coach Kevin Keatts answered questions from the Wolfpack's radio crew following the Pittsburgh win.
---
What impressed you the most with your team's comeback?
What impressed me with these guys is that we were able to stay the course.
It was a night when our offense wasn't going. We couldn't make shots. We got great open looks. They played a zone and we took 35 three's, but the majority of them were open. We just couldn't find a way to make shots.
I'm so proud of these guys. I told them that if you stay the course, believe in your defense and what you can do, we can win the game, and certainly we won the game.
Torin Dorn had a 6-0 run that put some game pressure on Pitt. How important was that?
It was important because we were struggling offensively. At halftime we made a couple of adjustments with how we were guarding ball screens, and we changed a couple of things, obviously it paid off.
I thought TD, after not having a great first half, came in and gave us a spark. I thought Al Freeman hit a big shot after being 1-for-11 in the first half.
Everyone who came in the game obviously helped us win the game.
Torin Dorn and Al Freeman were 6-of-8 in the second half. Was it a case of them being able to relax and be able to play the game?
Absolutely. We missed chippies, we missed shots around the rim that I can't explain.
I told them to stay the course because in the first half our defense wasn't very good. The crazy stat was in the first half they'd only take 26 shots. We had got 43 shots up, we just weren't shooting a great percentage.
The tempo was what we wanted it to be, we just weren't making them.
Braxton Beverly and Al Freeman hit three three's, a 9-0 run there late... Pitt went 0-for-14 from 3-point range in the second half after they torched the Pack in the first half.
Well, they deserved it, and we deserved it too. We deserved to make some shots.
They shot the ball incredible in the first half. Give those guys credit, on their home floor, obviously they are still fighting, searching for their first win. They battled us to the end.
I thought our guys believed. We talked about how if you're a pressing team, let our conditioning kick in. I thought with four minutes to go we were the fresher team.
15-for-15 from the free throw line. That's not too bad.
15-of-15, I'll take it.
I thought our guys were tremendous. I'm so proud of these guys. We showed a lot of guts, passion, and effort at the end. We could have put our heads down and say it wasn't our night, but we didn't settle.
What did you learn about the chemistry and toughness of this team tonight?
When you're on the road and things aren't going well... especially with today's kids who aren't scoring on the offensive end, a lot of things happen defensively where we may struggle.
We didn't do that, we talked and communicated... then we came out in the second half and scored 39 points.
The team will get back in Raleigh at 3am and then you have an early game at Chapel Hill at noon. What are the challenges of getting ready for a team like that on the road in a short period of time?
I'm not going to talk about that because I don't know.
The crazy thing is we played a long game tonight. I'll see how the guys feel. The most important thing is to make sure the young men are in class tomorrow, and we'll play it by ear.
As you said, we do have a short turnaround, but I don't have an answer for that.
Just so you know, when we win road games, we'll go get some ice cream tonight.

Never miss the latest news from Inside Pack Sports!
Join our free email list