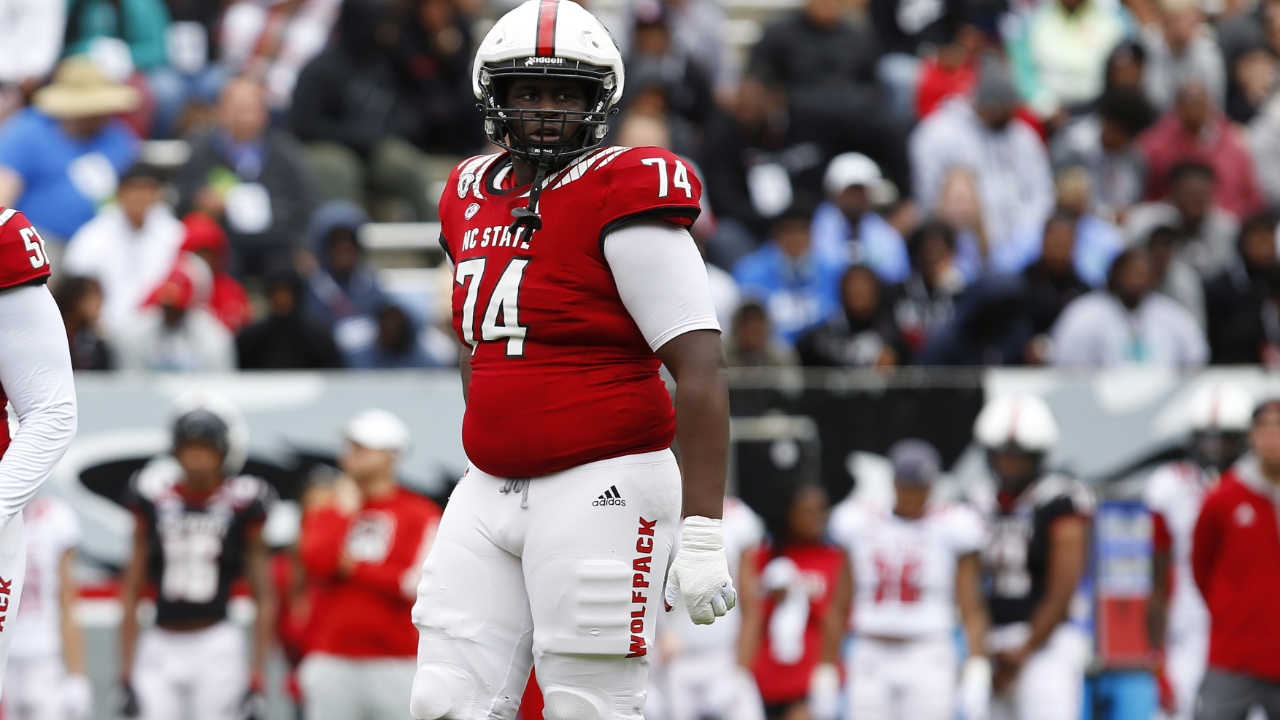 NC State Football
Anthony Belton: "I've Been More Consistent"
---
NC State left tackle Anthony Belton discusses his recent play, Virginia Tech, and much more with the media.
NOTE: Click the video above to watch the interview.
---
"I always look forward to the challenge, especially with a guy like that, a transfer from the SEC, Florida."
"I really like to rise to the occasion and show everybody who I really am."
"With Clemson and Miami I've been more consistent. In the beginning of the season I wasn't as consistent as I needed to be."
"We just have to be there for our brothers."
"Miami, I was a talker... I didn't know any of them, but with me being from Florida I know how they are."
"It was a good win. I feel like every in-state kid has a chip on his shoulder when they play an in-state school that didn't offer them."
"Since that Duke game we really had a chance to reflect."
"We're getting our playmakers out there and giving ourselves a better chance to play faster."
"I take a lot of pride in it... those are guys who taught me the right way to do things."
"It's my turn to give back to the young guys."
Never miss the latest news from Inside Pack Sports!
Join our free email list