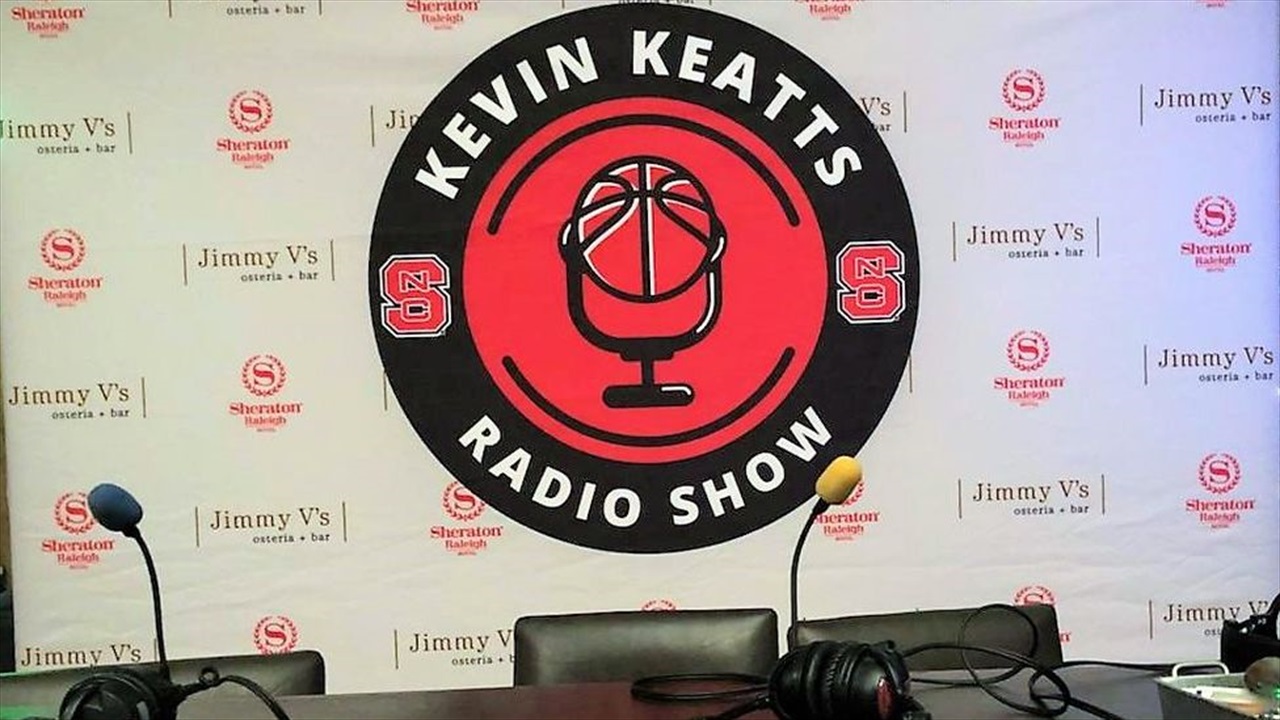 NC State Basketball
QUOTES: Kevin Keatts Radio Show
---
NC State head coach Kevin Keatts held his weekly radio show last night at Jimmy V's Oyster Bar. Here are some of his notable comments from the show.
---

Did you feel Duke would make a run in Saturday's game?
I think as a coach you don't think that. You just want to stay the course. What you don't want your team to do is thinking that the time needs to run off the clock.
You have got to continue to play, continue to do the things you did to get the lead.
When we got down 11 or 12 in the first half, I thought you saw the true character of our guys come out -- the guys that had matured after losing on the road -- because it would have been easy for those guys to put their head down and say 'here we go again' and they dug in.
We made a run, we took the lead and give those guys credit. We stayed together. We bended a little, but we did not break.
What is your message when you trail early like that?
Basketball is a game of runs. You have to stay the course. Teams are going to make runs, but the way you get to handle it is get down and defend and stay focused as a team.
What happens is when most teams get a lead it can turn you into an individual team where guys will take bad shots. Before you know it, the lead goes from 11 to 20 to 30 or whatever it may be. We just stay the course, share the basketball and get everybody involved. We got some offensive rebounds, some transition.
Al [Freeman] made a tremendous play where he drove the lane and kicked it to Sam Hunt. I thought that was a big reason we were able to turn it around.
Do you ever watch the clock in a game like that and feel it is moving slow?
I don't. I watch the clock to know game-and-time situation, but I don't ever wish for the clock to run like that. I watch for screens, great shots, who is fatigued, who do I need to sub, if the referees are making the right call or not. I am looking at all of that stuff.
Is there a big difference between home and road games in the ACC?
It certainly makes a difference. It is too early to tell. Give me a stat when we are halfway through the conference and then it will be better stat. Right now, it is not because you have not went through the league one time. Everybody's schedule is different.
What did you see in practice in the buildup to the Duke game?
We didn't feel sorry for ourselves. We lost the games and everybody owned up to it. We watched film.
Touch on Shaun Kirk's decision to transfer?
We are losing a tremendous young man but it was a great opportunity for him. Obviously, he is transferring to UNC Pembroke.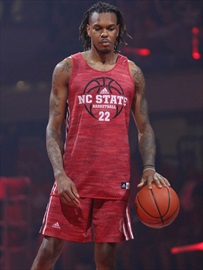 Inside Pack Sports
They are doing well on the season. They are 9-3, I think, and 5-1 in the conference. They are playing the second-place team in the conference tonight I think.
It is an opportunity when you look around what we have at his position, there is not a lot of playing time this year and then we recruited some guys that we feel like can come in and play right away.
It was a mutual decision. I am excited for the kid. He has been nothing but professional here and in a NC State basketball uniform. He has worked hard and it is a great opportunity for him to go there and it puts him, I think, a little closer to home. He has always wanted to be close to his family and get a chance to play with his brother.
Tell us about Blake Harris?
We got us Blake Harris. He is a local man that is a really good basketball player. He spent a semester at Missouri and he is another kid who started the majority of his games at Missouri. He is going to be a very good basketball player for us. He will fit our system.
He had wanted to get a little closer to home. We have recruited him when I first took the job before, obviously, he decided to go to Missouri. We are excited to have him. He will be a great piece for us.
He will have to sit out this semester and then he will be eligible to play right after the first semester next year.
Is being close to home a big factor in decisions made by recruits?
There is something said about having your family be able to come and watch you play. A lot of times kids take it for granted. When you go two, three or four states away and the only time that your family has a chance to see you is maybe on a weekend when you travel or maybe on TV, it is not the same.
How much does your style of play impact recruiting?
It is a fun system. I have said it from the beginning, players will enjoy playing in it. Fans will love it. The media will ike covering it. It is an exciting style where we play up-tempo on both ends of the floor.
When we scored 96 points and we were winning Saturday against Duke, I think every fan, every media coverage, every coach, everybody that was involved with NC State basketball was like 'wow, that's pretty good. That's fun. That was a fun night' because you got a little bit of everything.
You had dunks, jumpshots, four-point plays -- I mean, everything happened.
Did conditioning play a difference in the Duke win?
We shot the ball well and a lot of that comes down to conditioning. It helps to be in good shape for you to make free throws at the end of game.
Does prep school help guys like Braxton Beverly?
Yeah, he is a little different than a typical freshman because he is he has been through the fire.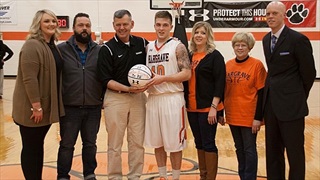 Inside Pack Sports
What I mean is he spent two year at Hargrave Military Academy, away from his family. He got up at six o'clock. He wore a uniform He had a daily schedule. He had no cellphone. He went to bed at 10 o'clock every night.
So the homesickness, he kind of had to grow up a little bit. Spending his senior year and his post-grad there has kind of helped him to be ready for this stage.
You coached at Hargrave. What is it like enforcing those regulations?
They have got to do it. There is no other choice. In my years there, it is the best thing I have ever seen happen to a bunch of young men because it gave them discipline. It made them respect things about what is going on in the world. It made them respect the things that go on at their house.
You cannot get up at two in the morning and go to mom's kitchen to get that leftover food. There is no leftover food. It humbles you.
And then when you get the opportunity to play in college it gives you a different perspective.
How well did Omer Yurtseven play against Duke?
I thought he was tremendous. He made jumpshots. He made plays around the rim. He blocked some shots. I thought he was active. I am very impressed with his maturity and how he is getting better at developing. He has worked extremely hard every day. He is only going to get better.
I thought our post guys just played well in general.
Is Omer becoming a more physical player?
He is getting used to his teammates. The advantage he had is he is got to go to all these NBA camps and combines last year. They gave him great feedback. He is starting to take the feedback and turn it into a positive. One of them is rebounding the basketball.. We are starting to see that more.
He is getting there.

How important is it to have frontcourt players that can run?
It is important. Iit is important not just to be big but to be active. We tell our guys to be very active. We chart deflections and steals. We talk about it at halftime. We talk about it at the end of the game.
When [Yurtseven] is active, running and jumping, he is in the passing lane, he makes our press a better press.
Can the press be effective even if you are not getting turnovers?
I think that is a misconception. We don't necessarily press to make you turn the ball over. We also press to make you take quick shots, force some shots, and, obviously, speed you up and play a certain tempo.
Of course, we would love to get some steals but if we don't we consider a bad three or a quick shot like a turnover.
How well did Lavar Batts do Saturday?
Any time you go through the gamer, play 19 or 20 minutes and have five assists and zero turnovers -- certainly I thought he made some great decisions with the basketball.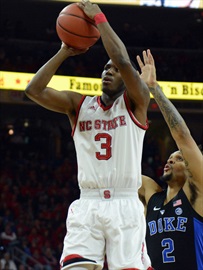 USA TODAY Sports
It is taking him a little bit of time because, obviously, Braxton is a little bit older but Lavar is getting better every day. It starts in practice
He is a much more complete player when he plays with a lot of energy on both ends of the floor. He has the ability to be our best on-the-ball defender. He is good in transition. He is starting to feel comfortable with the ball in his hand.
I thought he changed things from our side of the game. He came in with a great passion, made some great plays. He did a great on on the defensive end. That is the way we need him to play.
Tell us about how C.J. Bryce and Devon Daniels are doing?
They are good, and they challenge our guys every day. For the most, I tell you guys they win most of the games in practice. They are extremely hard workers. They are coachable. They get in the gym and they love to work. They are going to be really good.
Both of those guys are chomping at the bit to wear that NC State uniform, and we just added Blake to that group so our scout team just got stronger.
Tell us about Clemson?
We are playing arguably the hottest team in the ACC. If we look at it, when you think about winning 10 in a row. What makes them good is, it as taken a few years -- and give them credit -- but they have been able to put together a really good group that all likes each other, they all play well together.
They have got balanced scoring. It is a good basketball team. They can score from all five positions. They count on their five [starters] to do the majority f the scoring. They are good. They can shoot it. They can certainly put the ball on the floor.
It is tough to focus in on one guy because on any night any of those guys can score well but the other guys are good also.
Never miss the latest news from Inside Pack Sports!
Join our free email list