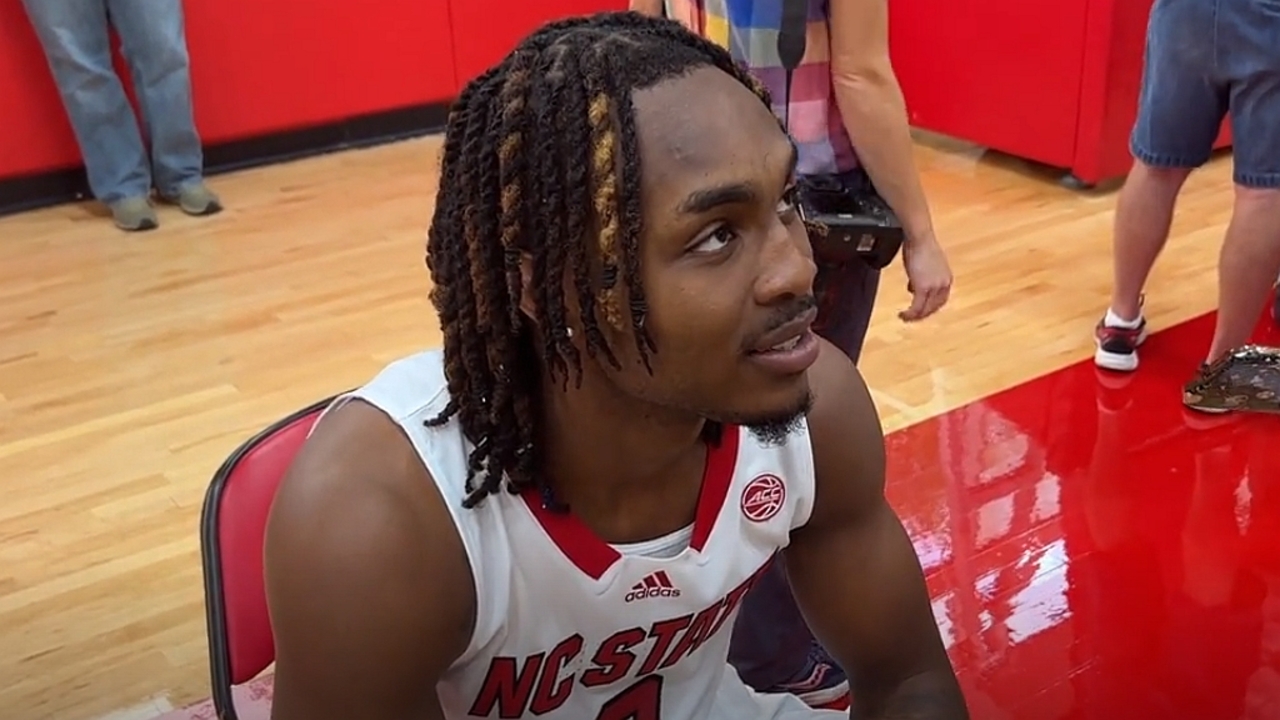 NC State Basketball
NC State Guard Kam Woods: "The Depth Is Great"
---
NC State junior guard Kam Woods recently met with the media to discuss the start of workouts, the upcoming season, and much more.
NOTE: Click the video above to watch the interview.
---
Initial thoughts...
A lot of things humbled me... going JUCO I'm definitely grateful to be here. I know what to do now in the big lights. It makes things easier.
What do you think of Raleigh?
It's a great city to be around. It's not dangerous like my hometown. It's great to be here.
WIth all the transfers, how do you feel the depth of the team is looking?
The depth of the team is great. Like I said, we need more than five players, we need more than eight in this conference to do what we plan on doing. The depth is really great. Everybody can do everything.
It seems like you are talking smack in 5-on-5. How important is it to compete and better each other?
It's great because once the games start it will be easier. We don't want to be rattled or it won't throw us off our game so practice definitely helps us.
Coach said you're about to submit the waiver. With the Tez Walker case, does it make you nervous at all?
Nah, I feel like my case is great. I'm not nervous at all. I really feel like there's a great chance that I'll be playing.
Never miss the latest news from Inside Pack Sports!
Join our free email list