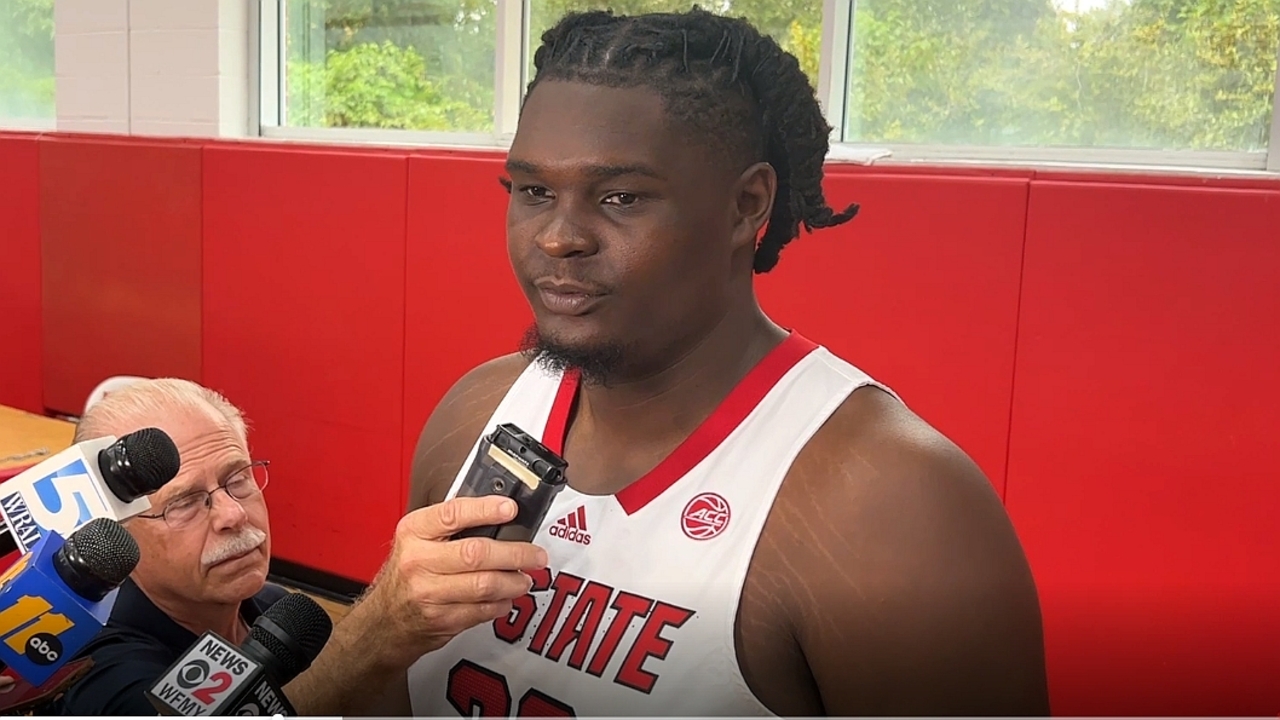 NC State Basketball
D.J. Burns: "We Still Have A Long Way To Go"
---
NC State forward D.J. Burns met with the media to discuss the start of practice, the upcoming season, and much more.
NOTE: Click the video above to watch the interview.
---
"We've been working on that... just walling up, not reaching much, and keeping it solid on defense. We've made it an emphasis this year."
"It's what you have to deal with it. It's going to come with it. We've made some changes, added some new moves to try and counter that. I know they are going to try and take a lot of charges so we've been working on that, too."
"I don't think I've made any improvements, I Just think the guys listen more because there's not as many people trying to lead at once. It definitely makes it a little easier for me and Casey to be more vocal."
"These guys are going to work hard. They come in everyday. There isn't a lot of complaining; they are ready to work."
"He's always going to give it to the hot hand and do whatever it takes to win."
"I don't think the mood is different for us... the respect level is definitely a lot higher than it was last year, but we still have a long way to go."
"I think we might have recruited too many guys. I'm just playing... everybody on the court can go... this is a very high energy team."
Never miss the latest news from Inside Pack Sports!
Join our free email list