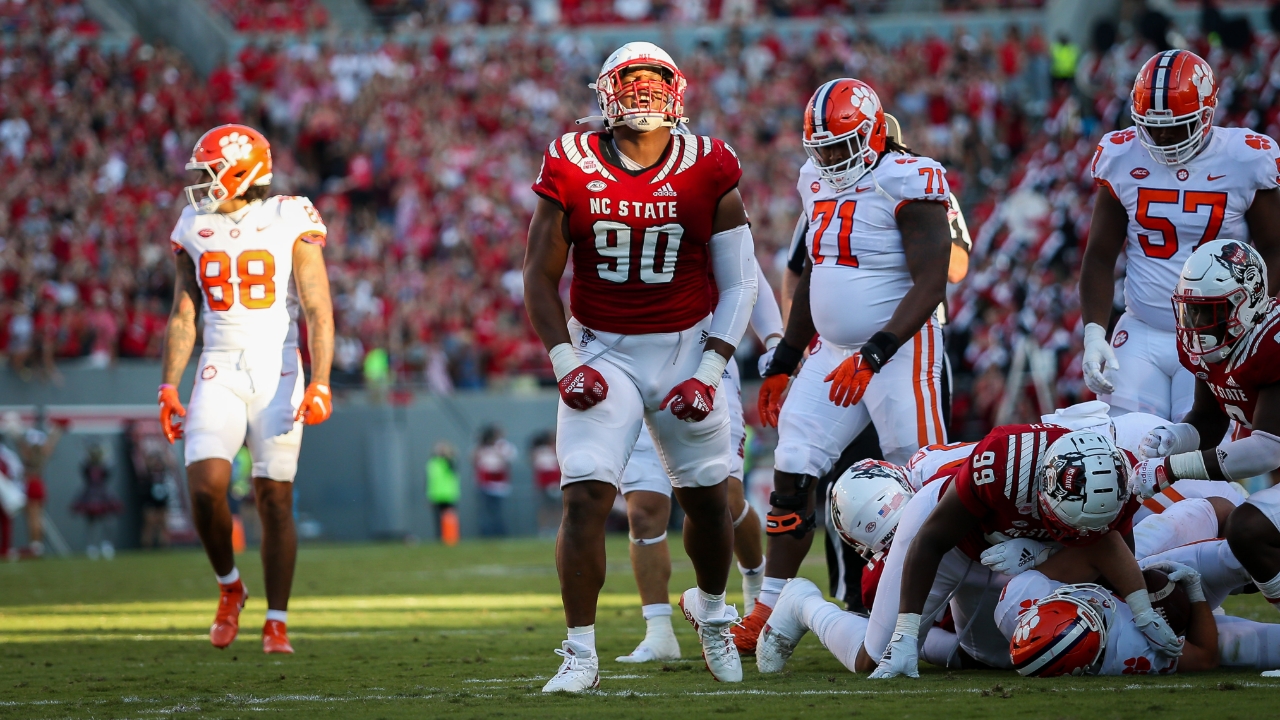 Photo by Steve Murphy/Inside Pack Sports
NC State Football
Doeren Provides Injury Updates on Jackson, Cooper, and Ashford
---
NC State opened the season without two projected starters in left guard Lyndon Cooper and defensive end Savion Jackson. However, both players were on the depth chart for the upcoming matchup against Notre Dame.
"They are on the depth chart for a reason," Doeren said. "Lyndon is back. He practiced yesterday, so excited he's back with us, and Savion should be full-go. We're just going through the protocol with those guys, but I put them on there for a reason. I'm not trying to be tricky."
Jackson is extremely valuable with Notre Dame looming. He is arguably the Pack's rush defender and the Irish excel at running the football.
"We're going to need him," Doeren said of Jackson. "Their o-line is really good. They are talented, big, and well-coached. It's one of those games in the box where it's going to be a game of will in there... having a guy like Savion helps.
"He's a really, really good player, and he adds to what we have in that box. Hopefully we will have him. That's the plan, and I'm looking forward to seeing him back out there."
Safety Rakeim Ashford went down with a scary injury on special teams at UConn. He was taken to the hospital for evaluation and released the next day. Doeren had a positive update on his status.
"Rock is good," Doeren said. "They kept him there to do all the tests, and every one of them came back the way you would want. He's back with us. He won't play this week. He's going to need at least a week probably to shake that one off, I'd equate that one to a whiplash-type thing.
He's pretty sore. We just have to get the soreness out and him back to what he was. He'll play again, just don't know how long it will take. As far as things could have been, he came out as good as it could have been. A disappointing act that took place there and I'm thankful he's okay."
Never miss the latest news from Inside Pack Sports!
Join our free email list