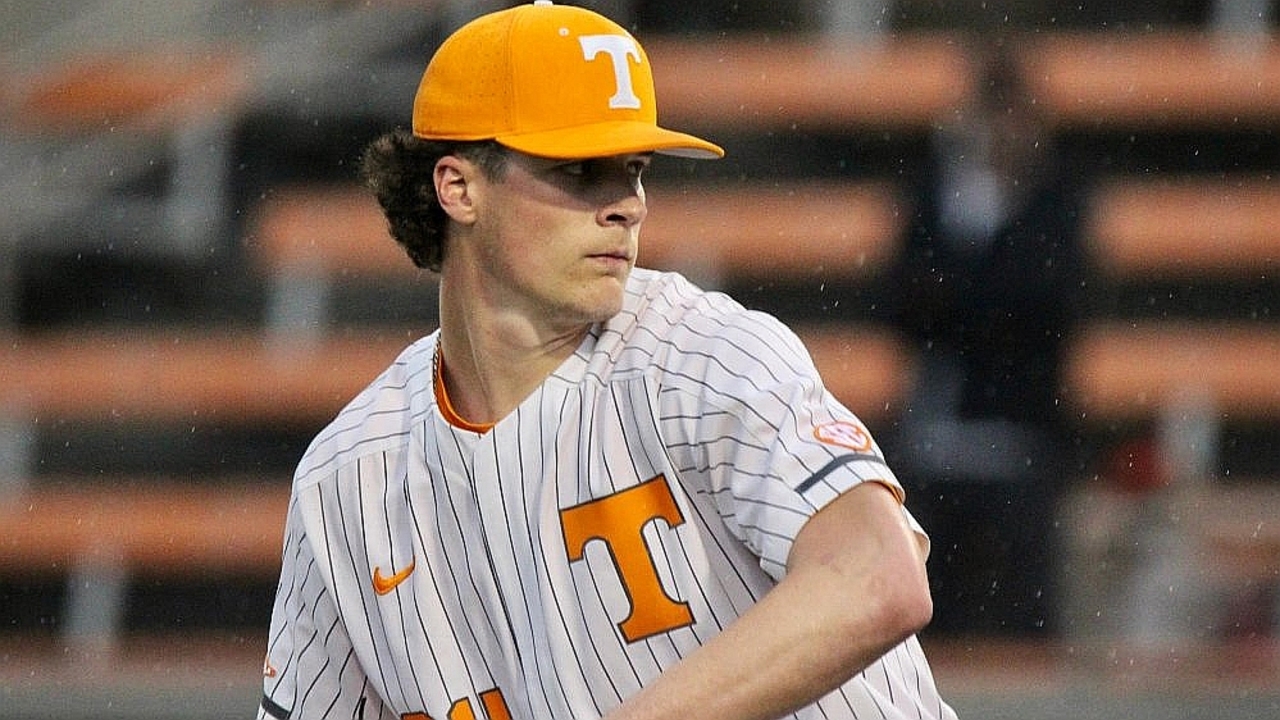 NC State Baseball
Tennessee Transfer Hollis Fanning Excited About NC State Opportunity
---
Tennessee transfer pitcher Hollis Fanning discusses his NC State commitment and much more with Inside Pack Sports.
---
Why NC State?
I wanted the opportunity to start and finish my degree, and NC State had both of those with me working towards a Forestry degree. I also love the city of Raleigh and surrounding area. I like how I could be right out of town and be in the country. That appealed to me.
What was your visit to NC State like?
It was great. Coach Avent and coach Chrysler took me around, and how they talked to their guys... it showed me that each guy is cared for individually. That was big for me.
How soon did NC State start recruiting you?
They were one of my first calls when I hit the portal. I wasn't able to get out to campus quickly because I'd scheduled other visits, but as soon as I was able to get out there, I did.
What was NC State's pitch?
Pretty simple... it was "come here, finish your degree, and you'll get a chance to potentially start games."
Who did your decision come down to?
Really it was NC State and Arizona State. I also liked Tempe a lot more than I expected, but I love Raleigh. Location wasn't the biggest thing, but it helps that Raleigh was so appealing.
You didn't receive a lot of work this season but were extremely impressive when you did.
I've worked hard. Out of high school I was about 88 with my fastball, but I'm now up to as high as 98. Well, 97.6. I normally am sitting around 94 during games, and this summer I've been able to start and go extended innings with effectiveness.
Do you believe your role will be as a starter or reliever?
Starting is what I want to do. That had a lot to do with my decision to transfer from Tennessee. I think it's more fitting for my body and where I can excel.
What is the background with your eye injury? I was told you were blind in one eye.
Yes, sir. When I was in high school I had an accident where I had a wire go through my eye. It's completely blind on that left side. Honestly, when it happened, I thought my career would probably be over, but I had a great high school coach who kept me going and convinced me I could continue to do this.
Obviously the worry would be a hard shot coming back at me from that side, but it doesn't really have an effect when I'm on the mound.
This year I believe you were up to around 14 strikeouts per nine innings.
I'd never been a strikeout guy until this year, but I'd like to think I'm still climbing. The velocity has helped and my mentality has been to just throw strikes, as many as possible.
My stuff has improved, though. Obviously my fastball has more velo, and my cutter has more movement.
How did your family feel about your decision?
My parents are both happy for me, and my girlfriend is fired up to get out there to Raleigh with me. She's been so good throughout this process.
Never miss the latest news from Inside Pack Sports!
Join our free email list