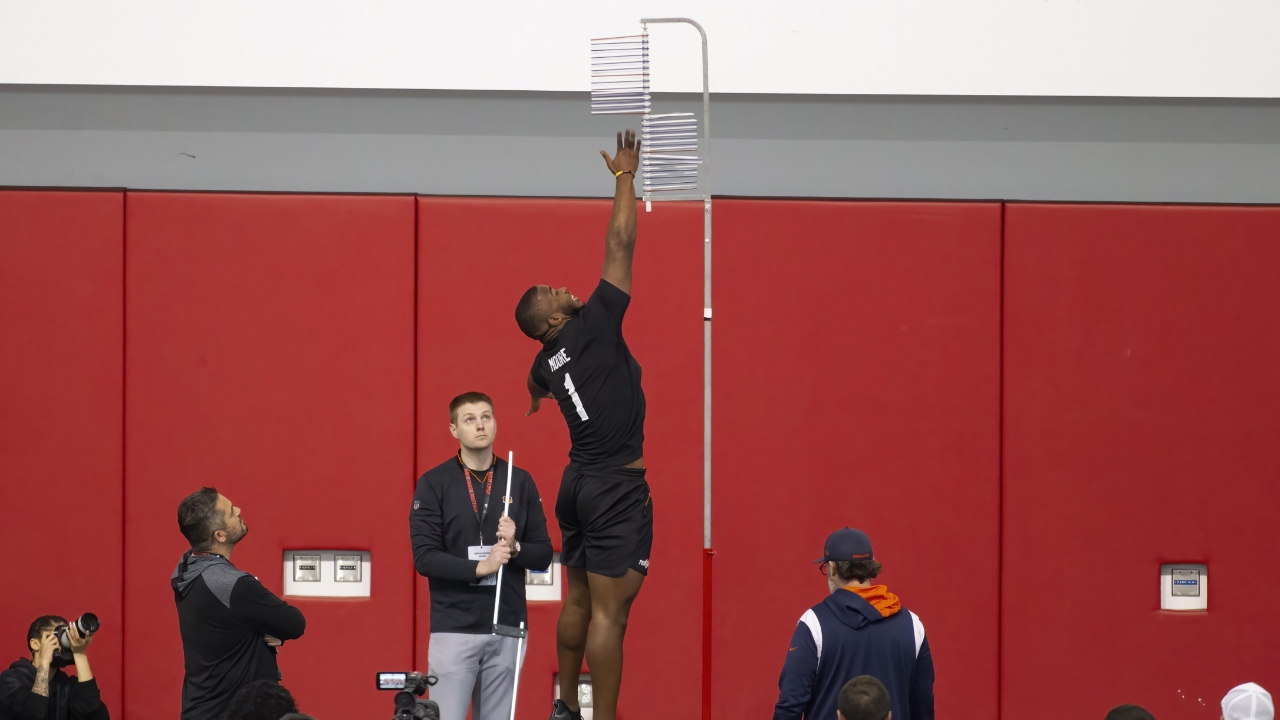 Photo by Steve Murphy/Inside Pack Sports
NC State Football
Isaiah Moore On Pro Day: "It's A Day You Dream About"
---
NC State linebacker Isaiah Moore met with the media following his workout at the Wolfpack's 2023 NFL Pro Day.
NOTE: Click the video above to watch the interview. Below is a collection of quotes from Moore.
---
"It's surreal. It's a day you dream about as a kid growing up."
"It was a great time getting out there with my brothers one last time."
"I heard in like the 4.6 range in the 40. The broad was 9'10, vert 30... I trained with Airius Moore, he did a great job getting me ready."
"I think the knock on my game was they didn't know how fast I could run or if I could play in space but I wanted to show them No.1 I'm healthy and I'm more than a first-second down guy... I can play in space and I think I showed them that today."
"I feel extremely comfortable here... it's a great atmosphere."
"I talked to everybody. I'm not going to name specific teams. I'm just blessed to be in this position and any team I'm a part of will get my all."
"It was awesome. I love talking about football and every part of the game."
"I understand schemes. It was something I've always wanted to do."
"I came here a 17-year old kid... they really worked me and built me from the ground up. I owe a tremendous amount of my success to NC State, this staff, and really the whole Raleigh community."
"It's going to be a waiting game for sure. It's going to be surreal, the wait."
"I was blessed to wear that jersey the last three seasons... in this facility and locker room you have to be the guy... a lot comes with that jersey and never take it for granted."
"Being blessed to wear that number and have the respect of my teammates and coaches... it's something I don't take for granted at all."
Never miss the latest news from Inside Pack Sports!
Join our free email list