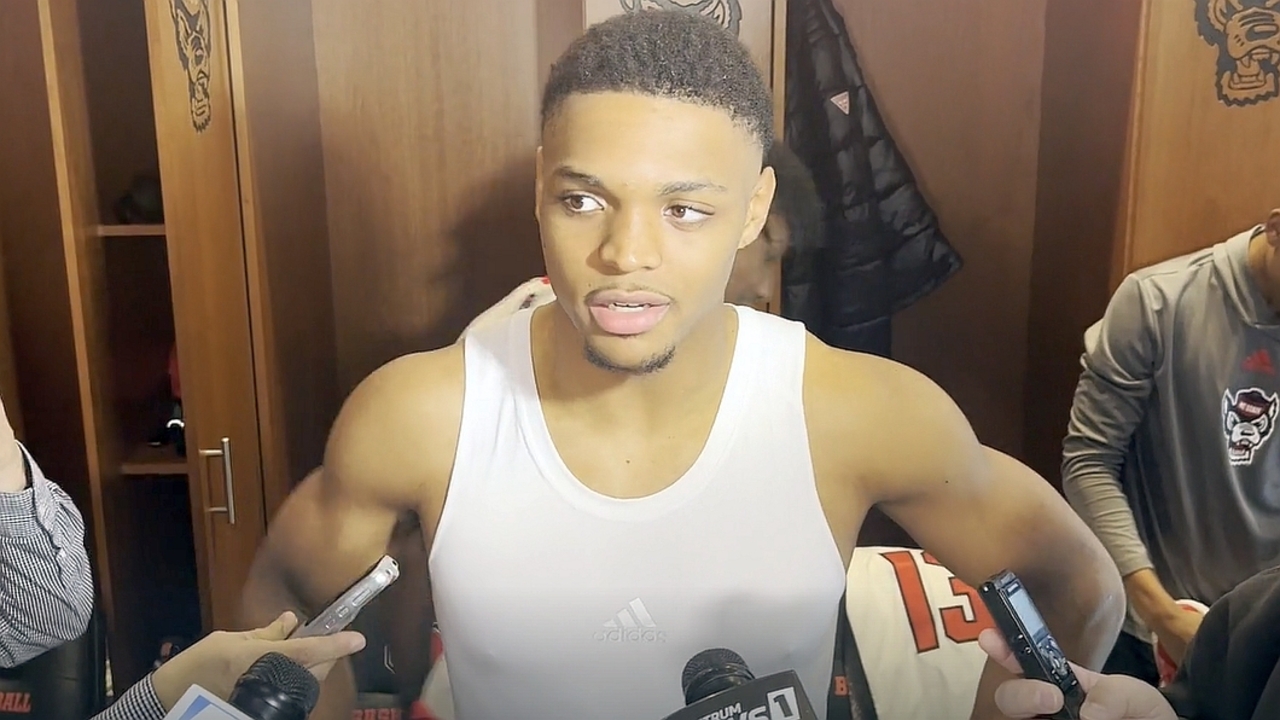 Casey Morsell
Jarkel Joiner
Terquavion Smith
NC State Basketball
LOCKER ROOM REPORT: Wolfpack Players
---
NC State's Jarkel Joiner, Casey Morsell, and Terquavion Smith met with the media following the Wolfpack's home loss to Clemson.
NOTE: Click on each player's respective thumbnail to watch each interview in the player above.
---
Jarkel Joiner
"We'll bounce back."
"Clemson is a good team."
"We'll watch film and get ready for the next game."
"It happens... Clemson is a great team, we have to watch the film."
"I really don't have an explanation for it, we have to do better."
"We'll watch film. We know what type of team we have."
"I feel like Duke is a different team now, I feel like they are better, but i feel like we are better as well."
Terquavion Smith
"Not really, it just wasn't our night. We have to come back tough."
"Yeah, it shows us a lot. We fought to the end and did what coach asked us to do which was fight to the end and finish the game strong."
"I don't know. It's just been that way, but coach will give us good preparation for the next game and come back stronger."
"I'm real confident, as long as the guys in this room believe in it, that's all that matters... no outside noise."
"It just wasn't our night tonight, it was their night. We have to bounce back."
"We have to lock in, come back gritty, tough, get it done."
Casey Morsell
"The things that don't really require talent, that's what it takes."
"Just being focused, knowing the scouting reports, once we lock in on those areas, we'll turn it around."
"It all started within that first ten minute stretch. We didn't guard at a high level."
"We'll learn, grow, and move on."
"There is a lot of basketball left... multiple areas of improvement we need to lock in on."
"Just move on to the next."
"They are definitely going to watch this film and come with a similar strategy that Clemson probably had."
"Once we get that energy going we can get on runs."
Never miss the latest news from Inside Pack Sports!
Join our free email list