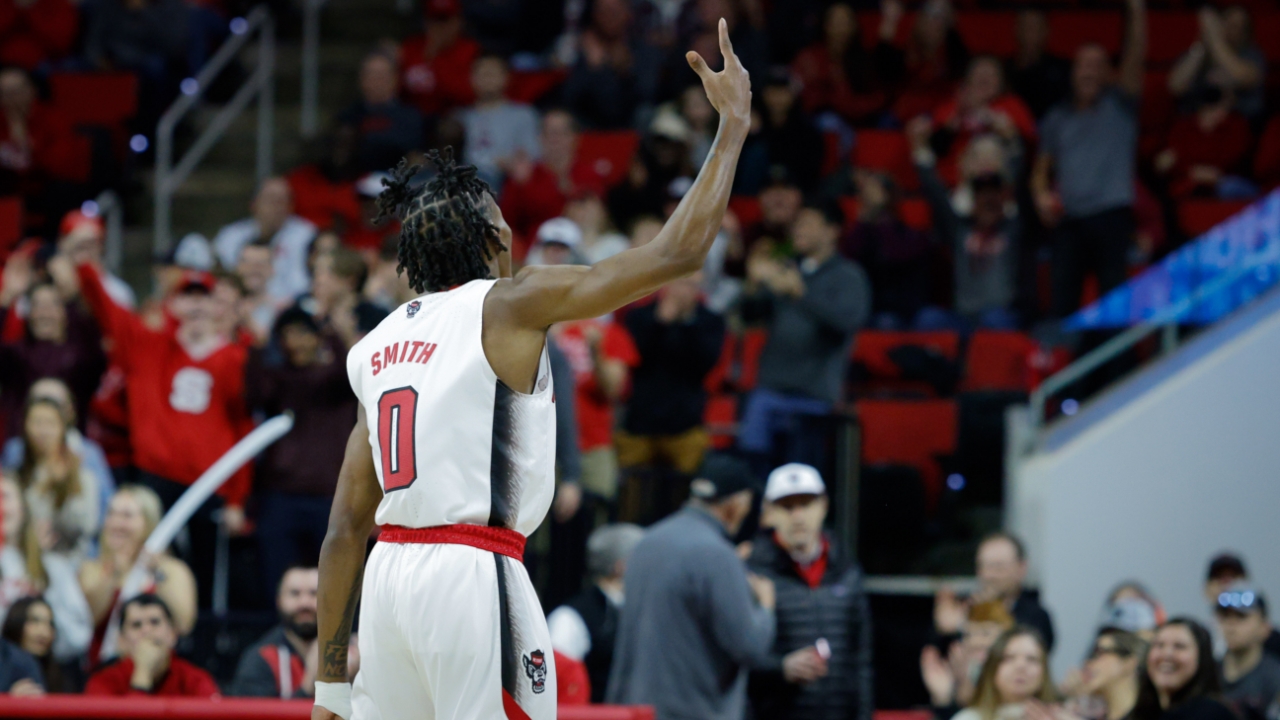 Photo by Steve Murphy/Inside Pack Sports
NC State Basketball
LOCKER ROOM REPORT: Terquavion Smith and Jarkel Joiner
---
NC State guards Terquavion Smith and Jarkel Joiner met with the media following the Wolfpack's 77-69 win over North Carolina on Sunday.
Note: Click the video in the player above to watch.
---
TERQUAVION SMITH
On the win...
It's always good to win games. It was just the next game, they just happened to be the next game on the schedule. So we had to pull through.
On if he's sending a message with his postgame sunglasses…
Nah. I feel like I set the trend.
On what it means to beat North Carolina…
It's just another game. I be trolling. I made a lot of comments but I just like to troll, I like to get under people's skin. That's how that went. But it feels good to win and beat a North Carolina team because we're in North Carolina. It's always like who runs North Carolina, so I feel like we run it this year.
JARKEL JOINER
On the people who say it's not a rivalry…
Well it felt like one today with the crowd. They know and we know. Everyone knows it's a rivalry and it showed today.
On the postgame celebrations…
It's fun, man. Winning takes care of everything. We keep fighting for our seed in the [NCAA] Tournament, trying to stay in the area. We've gotta keep winning, we've got a big one on Wednesday.
On if this is the most fun he's had playing basketball…
Definitely. In my whole college career, this is the most fun I've had on a basketball court. I love playing here.
On how hyped he was during his run at the end of the game…
It was really fun, that was exciting. The crowd was in it, teammates, coaches, everyone was hyped up.
Never miss the latest news from Inside Pack Sports!
Join our free email list