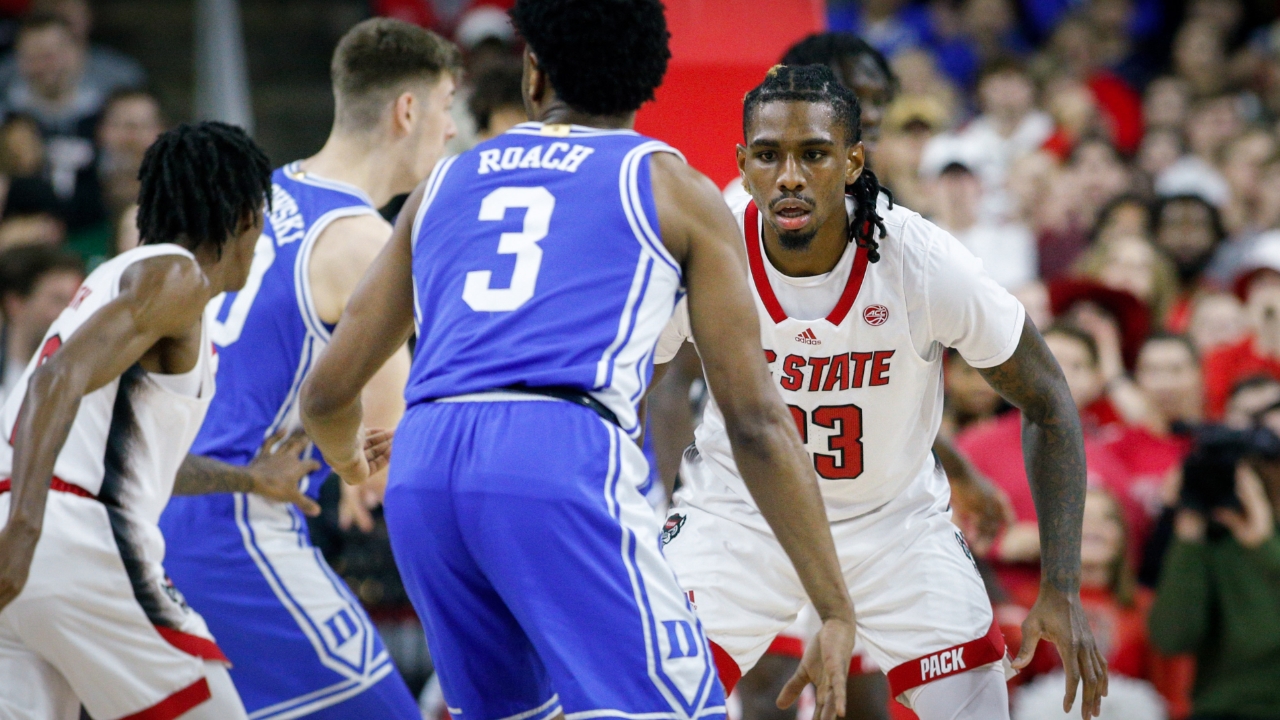 Photo by Steve Murphy/Inside Pack Sports
NC State Basketball
NC State Forward Greg Gantt: "You Accept What The Rivalry Is"
---
NC State forward Greg Gantt met with the media to discuss the upcoming rivalry game against North Carolina.
NOTE: Click the video above to watch the interview.
---
"It's another ACC game we're trying to win... definitely for bragging rights... growing up as a North Carolina kid, these are the type of games you wait your whole life to compete in."
"Everybody knows when you become a part of NC State you become a part of a family. You accept what the rivalry is. It goes without saying."
"It definitely took a while and it was definitely hard on me, but I kept my faith high the entire time... I knew that if I put in the work I wouldn't be denied."
"Every game we've won this month I've felt like we were supposed to win. This hasn't been a surprise to me."
"We're just getting better, and the healthier we get the more you guys will be able to see that."
"I definitely do think it's very exciting."
"We have a lot of guys in the locker room who carry a big chip on their shoulder."
"It's history more so than us right now."
"It's our job to go in there and get that job done."
"I feel like it's a respect factor. Our resume speaks for itself. I believe that if our jersey was blue instead of red I don't think there would be any question about where our ranking would be or how people would talk about us."
"This is another brick added to that house."
"You got to win. That's been the whole mindset and the whole goal... it's about winning. We're not going to be perfect, things happen."
"We have an older group."
"I lost my mother my freshman year of college. She didn't leave me alone, she left me with three beautiful women, my sisters. They are my queens."
"That was one of my main reasons to come back closer to home."
"I feel like we have everything on this team to be successful."
"We all enjoy each other's company off the court."
"He draws so much attention so he makes the game so much easier for you. He's one of the most unselfish players I've been around."
Never miss the latest news from Inside Pack Sports!
Join our free email list