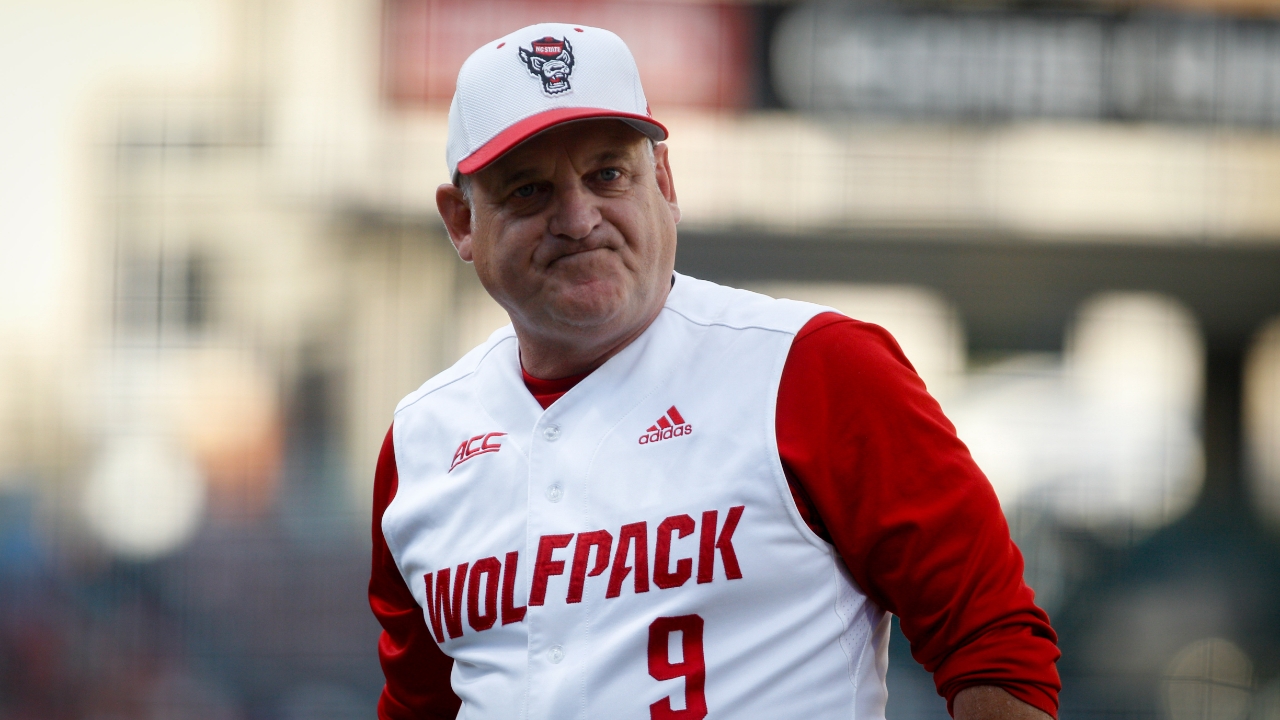 Photo by Steve Murphy/Inside Pack Sports
NC State Baseball
Elliott Avent Named to New Mexico State Hall of Fame Class of 2023
---
In a video released on Twitter, NC State head coach Elliott Avent has been named to New Mexico State's Hall of Fame for the Class of 2023.
Joined by Bob Jackson and Desiree Scott, the Wolfpack skipper will officially be inducted on Friday, Feb. 3 with the ceremony taking place inside the Fulton Center in Las Cruces, N.M. The official release from the school can be found here.
After spending the 1988 season as an assistant at NC State, Avent led the Aggies for eight seasons from 1989 to 1996, the third-longest tenure in school history. He notched a record of 224-213 at New Mexico State, including leading the team to its first 40-win season in 1990, Avent's second year at the helm.
Prior to returning to NC State to succeed Ray Tanner, in his final season at New Mexico State, Avent and the Aggies ended the 1996 campaign with a 32-22 mark, highlighted by a series win over No. 1 Cal-State Fullerton.
Avent now sits in New Mexico State's record books as one of three coaches to amass over 200 wins as well as posting winning percentage over .500.
New Mexico State Director of Athletics Mario Moccia, the baseball team captain in Avent's first season and a member of the Aggies' 1998 Hall of Fame class, delivered the news to the Wolfpack head coach via Zoom.
Avent will begin his 27th season with NC State on Friday, Feb. 17 as the Wolfpack opens the season at home versus Wagner. First pitch from Doak Field is set for 3 p.m.
Never miss the latest news from Inside Pack Sports!
Join our free email list