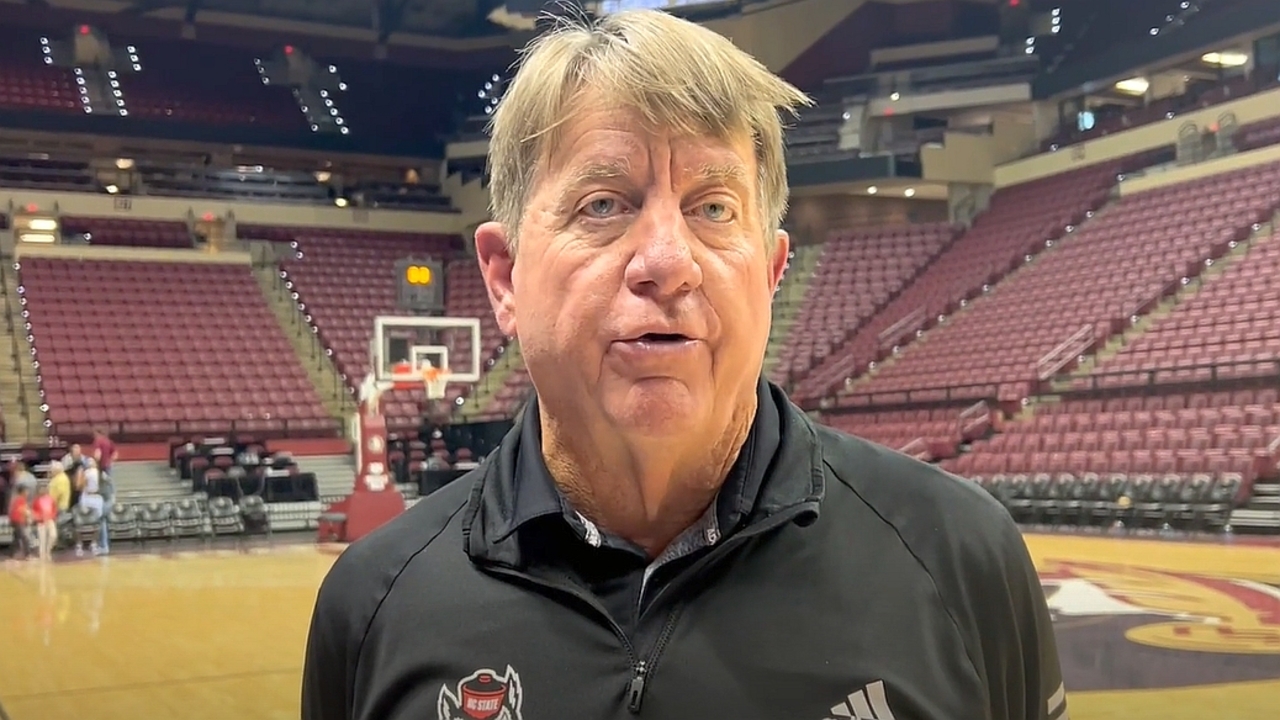 NC State Women's Basketball
Wes Moore: "This Team Has To Figure It Out"
---
NC State head coach Wes Moore met with the media following the Wolfpack's road loss at Florida State.
NOTE: Click the video above to watch the interview.
---
"We didn't guard. We gave up 28 points in the first quarter and 31 in the third quarter. Those are numbers we want to give up in a half. We're not guarding people."
"We let them go right all night... Latson in particular but really everyone. Everyone in this league wants to kick our butts. With the success we've had the last few years, everybody can't wait to get a hold of us right now."
"I was proud of the group in there in the fourth quarter, third quarter. They played hard. Not always perfect, but we played hard."
"Only four turnovers? There's so many stats on this sheet that says we should have won."
"We have to do better on the other end of the floor. We have to defend, box out, and we have to do it in an early."
"I got to look in the mirror too. We have to play harder. At some point we have to guard the ball."
"I'm not a young guy, but I can take away a right hand. I may get torched all night going left, but I can do one thing. We didn't do that one thing."
"I have to look at that. Do I have a shorter leash on the starters? If they aren't bringing the energy or urgency, try someone else."
"We have to fight our way out of it and compete."
"All options have to be under consideration at this point."
"Every game is a rivalry to me... every game is personal to me. This team has to figure it out."
"I'm disappointed for our fans... we have to do better."
Never miss the latest news from Inside Pack Sports!
Join our free email list