NC State Football Recruiting
Weekend Official Visit Preview
---
NC State will host two official visitors this weekend and here's a rundown of where the Wolfpack stands with each.
We first noticed WR Elijah Caldwell‍ during the 7 on 7 circuit last spring. He was paired up with Wolfpack commit Lex Thomas and stood out amongst a group that included Noah Rogers, Nathan Leacock, and Chris Culliver.
We thought State may have offered over the summer but they ended up holding off until seeing Caldwell's senior film and ultimtely offered in December. Eleven days after getting the NC State offer, Caldwell decommitted from West Virginia. I don't think it's unreasonable to think the two were connected. Caldwell has never visited NC State but he does have a good relationship with Joker Phillips and obviously is very familiar with Lex Thomas and Kevin Concepcion.
Had everything stayed status quo we think there was a fairly clear path for Caldwell to end up being a part of NC State's class of 2023. However, the situation got much more complicated when South Carolina offered on January 6. Obviously the Gamecocks are his home-state school and they've seen a resurgence of late. USC has already taken three wide receiver commits. NC State has added Kevin Concepcion and Dacari Collins, although most would argue the position is still one of need for the Wolfpack.
Could Caldwell commit to State this weekend and shut it down? For sure. However, I think that's an unlikely scenario. It's hard to imgaine he wouldn't at least make an official visit to South Carolina prior to making a decision.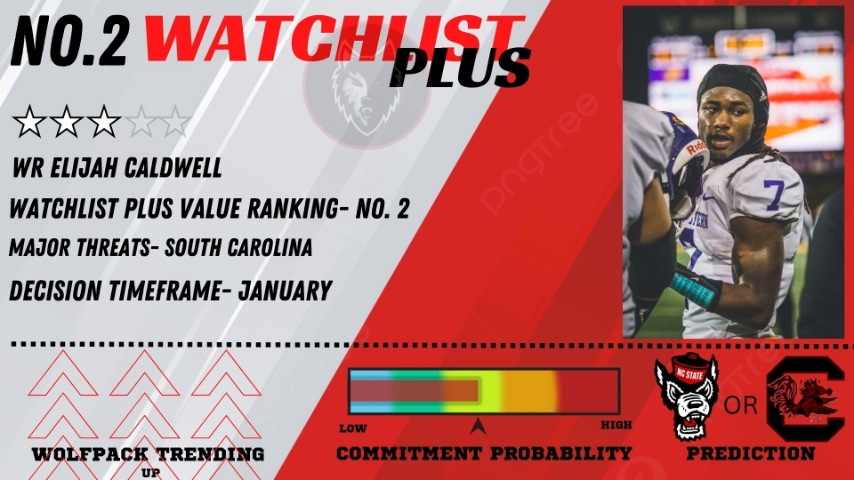 S Bishop Fitzgerald‍ had a monster season in 2023 with On3 and ESPN both listing him as the No. 1 JUCO safety in the nation. We listed him as a three-star prospect but I was really tempted to rate him as a four after watching film and asking around. On3 does have him rated as a four-star.
Sometimes when you interview players you get a sense of their personality, maturity level, focus, etc., and over the years, that's something that, personally, I started to put a lot of weight on -- because I think it's very relevant. Fitzgerald clearly checked all those boxes. I could definitely see a situation where, at a minimum, Fitzgerald ends up on the two-deep at one of the safety positions headed into 2023 if not ultimately challenging for a starting spot.
When I spoke to Fitzgerald last Sunday he gave every indication that, if the official visit goes well, he'll likely join the Wolfpack. Of course, it's recruiting, so anything is possible – but that's the feeling going into the weekend. If it does work out I think this is a really good addition for the Pack.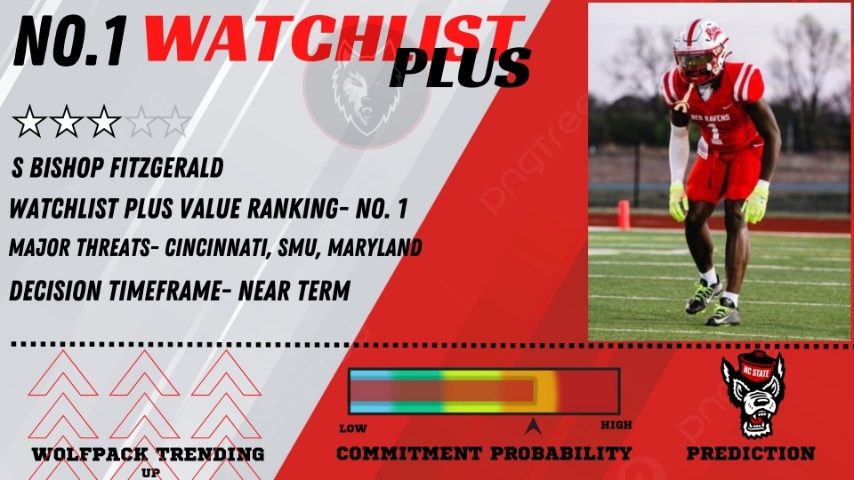 Never miss the latest news from Inside Pack Sports!
Join our free email list