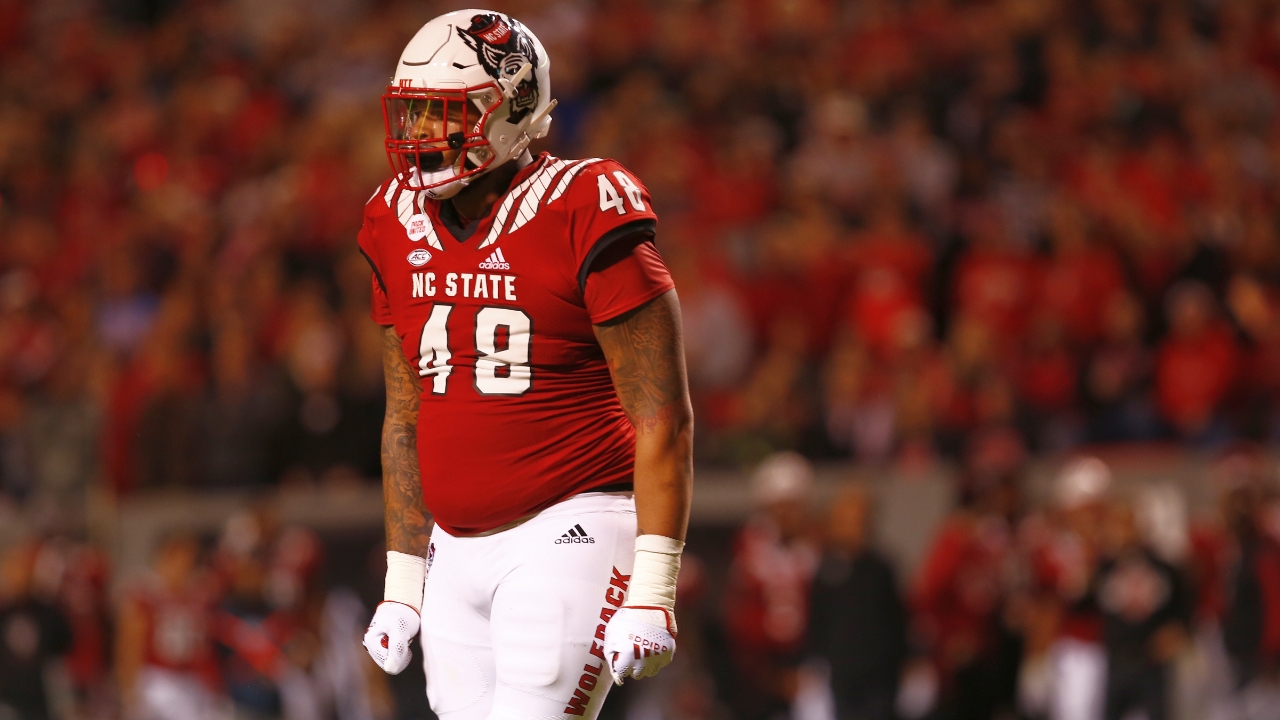 NC State Football
Cory Durden: "We Had A Great Week Of Practice"
---
NC State defensive tackle Cory Durden discusses what the Pack must do to get back on track today against Louisville.
NOTE: Click the video above to watch the interview with Durden.
---
How's practice gone for you guys?
Good.
Been able to shake this BC loss out of your system?
Yeah. I feel like we've left it in the past, gotten over it, and practice has been great. We had a great week of practice.
The intensity level been pretty high?
Yes, sir.
Was this game any more difficult than others to kind of put away, or how did you guys respond to it?
Football is football. You just got to learn to just bounce back. Obviously you lose close games. You lose just games where you get blown out, but the close games are harder than the others. But the good thing about football is you have somebody to play every week, so you don't have time to dwell on it.
You only have two regular season games left. Time is ticking down. You kind of taking a look at this and saying you're going to try to enjoy everything while you still out here?
Yes, sir. That's the biggest plan, just enjoying everything, just not rushing anything, just taking everything one step at a time because, I mean, I am aware that my time is coming up.
He may not play, but what do you remember about Malik Cunningham and trying to defend him last year?
He's a dynamic athlete. He's been a great player. I've had the opportunity to play against him for a long time. He's just been a dynamic guy every year that I played against him. Definitely a gameplan nightmare. He gives you just so many different nightmares on defense because he's obviously the fastest player on the field and he's the quarterback, so...
Is this also a nightmare in that you have to prepare for two different guys?
Yeah. I mean, obviously not knowing is definitely a big deal, but just preparing the best way we can... just getting ready.
What do people not know about the nose tackle position? It's pretty unique.
Yeah, it is unique. It's unique playing in a zero. I get double-teamed every play. You just got to kind of be a dog down there. There'll just be a weak point in the defense, so that's just something that I feel like's unique. I don't make as many plays, but, I do my job.
How does your body feel after the games?
I'm sore. I play. This is my sixth year of college football, so pretty sore after every game.
Never miss the latest news from Inside Pack Sports!
Join our free email list