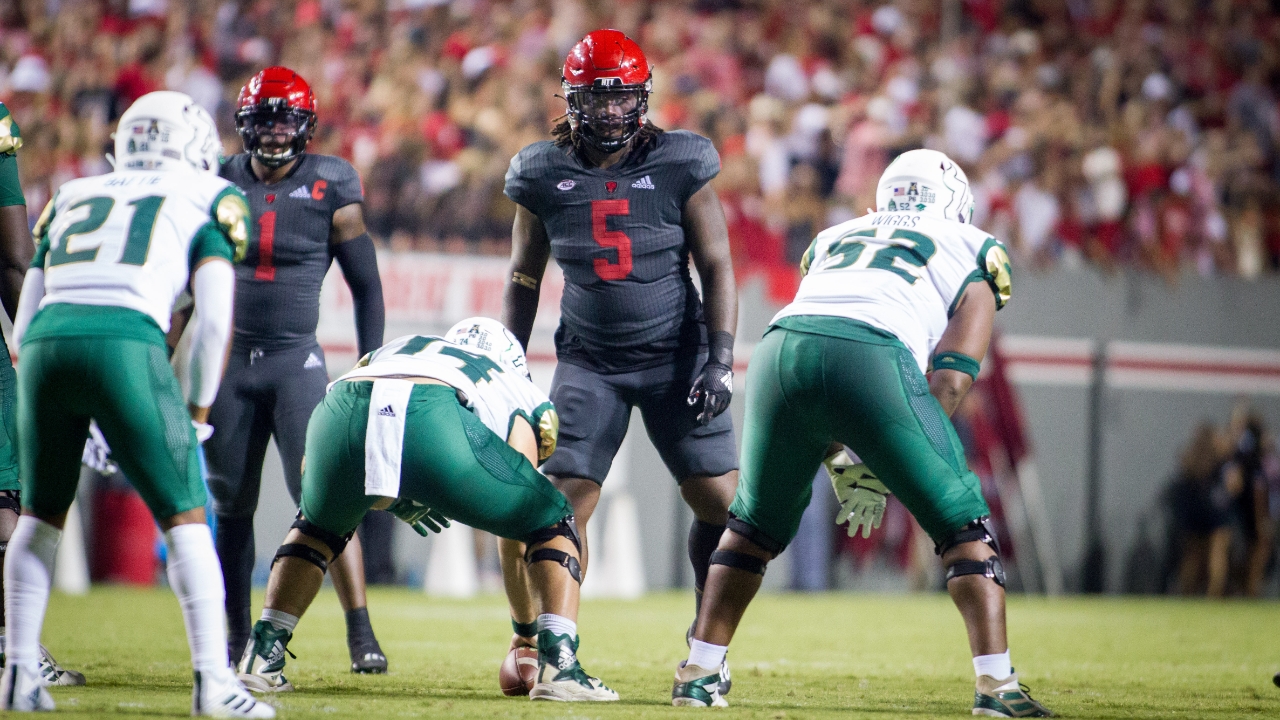 Photo by Steve Murphy/Inside Pack Sports
NC State Football
NC State DL C.J. Clark on Wake Forest: "They Execute Their Offense Well"
---
NC State defensive tackle C.J. Clark met with the media to discuss the upcoming matchup against Wake Forest.
NOTE: Click the video above to watch the interview.
---
When you look at Wake Forest and the things they can do, what jumps out to you in looking at it?
I think they execute their offense well as far as their scheme and what they do. I think it's great the way that they all communicate well and they do pretty good on what they do and the way they scheme things.
Did you learn anything watching how Louisville attacked their offense?
I feel like they can't handle a lot of pressure, so once you pressure them a lot, it's hard for them to get the ball and do what they need to do and execute their offense.
You could only watch last year's NC State/Wake Forest game, but what do you take away from what you remember? And do you guys even talk about that a year later?
We got plays and stuff that we watched just to see the things that we did bad and what we did good at, to layer to what's still going to happen. Because we know they're going to come out and do pretty much the same thing they always do, and so we just going to go back and watch plays we did bad and good on so we can execute those as well... be pretty good on Saturday.
What have you learned about the NC State/Wake Forest rivalry over the years? You're an N State guy, but being through it, is it a little different than what you thought maybe when you were in high school?
Me personally, I would say I feel like it's more just another game. I don't think it's more, I don't get too much into the rivalry stuff. I just go out and play.
Do you like night games? Is it tough sitting around all day waiting to play or not?
Nah, it's fun when you get to the time, but during the day just sitting around watching a lot of games just kind of get you riled up, because you're ready to play. So it's kind of 50/50.
You play some nose against Virginia Tech?
Oh yes sir, I did. I did play some Nose.
And so is it a buy-in or benefit for you to be able to play multiple positions on that D line?
Yes sir. It is more just me, I've played Nose the last two years. So just going out in the end and getting that movement, and then coaches knowing that I had the ability to go in and help out guys, that when they're gassed out or whatever it is, I had that ability to go in and help. So I feel like that's a great thing that I have that ability.
Never miss the latest news from Inside Pack Sports!
Join our free email list