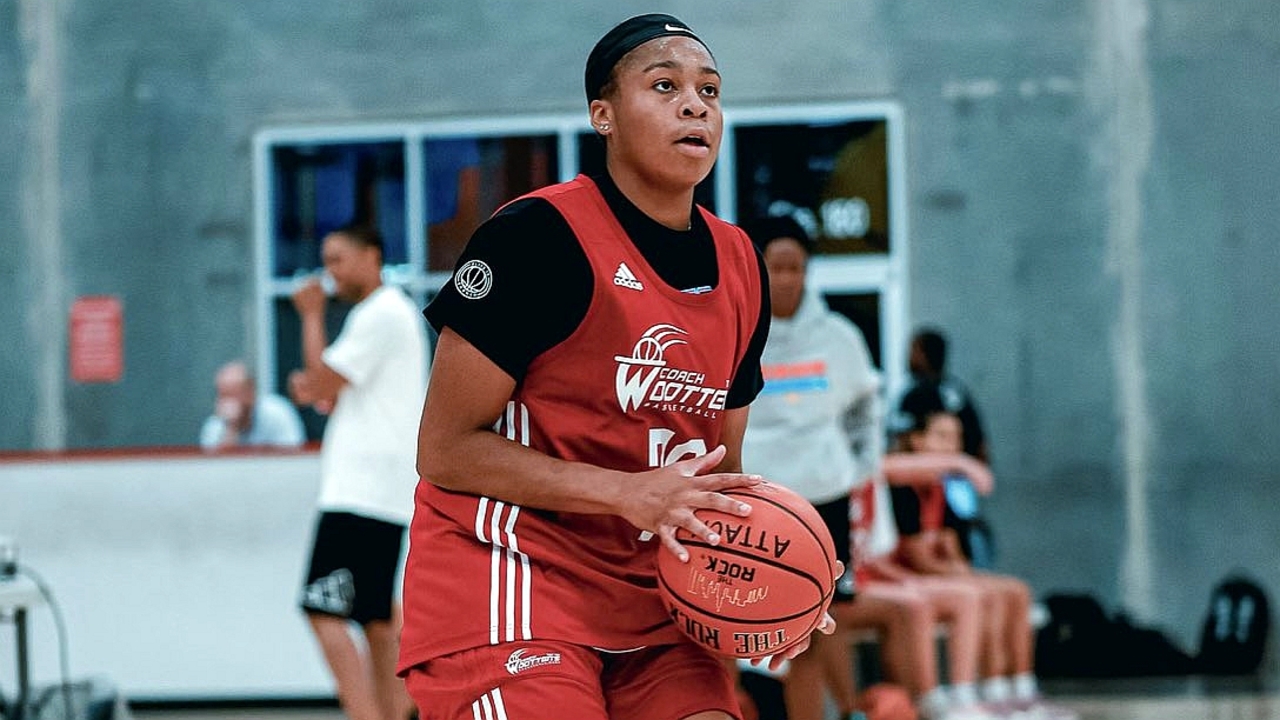 NC State Women's Basketball
2023 Commit Zoe Brooks Now A Top-10 Recruit
---
NC State commitment Zoe Brooks has had a breakout summer and was recently bumped up to the No. 9 overall recruit in the 2023 class by ESPN. She would be the highest-ranked recruit to sign with the Wolfpack under head coach Wes Moore.
"I feel like I'm finally getting noticed," Brooks said. "I'd never been ranked that high before. It's cool to be ranked that high. I'd say it was a lot of everything. I performed really well in the EYBL over the summer and the Wooten camp I went to recently, I did well there, too."
An explosive point guard, Brooks can score from all three levels but is also an elite passer with feel and vision. In fact, it might be her best trait.
"I've always been a big fan of passing," she said, laughing. "I like making plays for others and being creative. Sometimes I just want to put on a show for the crowd. Honestly I care about passing more than scoing, but in basketball everyone cares about getting buckets."
She headlines a 2023 class that also includes post Mallory Collier and guard Laci Steele. Collier and Steele are ranked No. 55 and No. 56 overall by ESPN.
"It's been good getting to know Laci and Mallory," Brooks said. "I talk to them often. They were at the Wooten camp, too, and I got to play with them. Mallory was easy to get a high pick-and-roll with and she'd either score on rolls or free me up for shots, and Laci can shoot it, get buckets. I think we're going to be a good backcourt."
As for expectations once she arrives in Raleigh, Brooks is keeping it simple.
"I don't really have any," she said. "I want to work hard and see where that gets me. I'd love to be a four-year starter, but I know I have to work . They actually wanted me to come in as a point guard early but I wanted to finish my senior year.
"My goal is to score my 2,000th point, that's my biggest individual goal, and I want to win a state championship... get another ring. I've won one and now I want to win another."
Brooks is scheduled to take her NC State official visit in late October.
Never miss the latest news from Inside Pack Sports!
Join our free email list