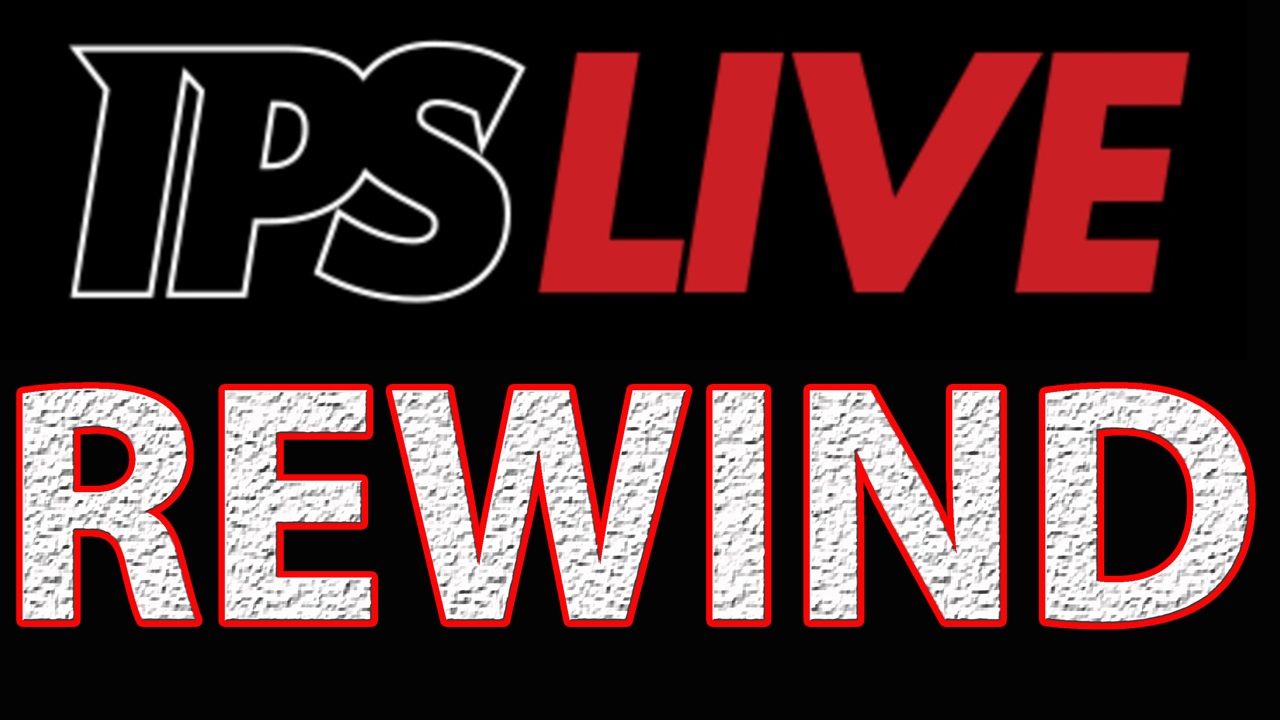 NC State Basketball
IPS LIVE REWIND: Casey Morsell Podcast
---
As Kevin Keatts continues to build NC State's roster for the 2021-22 season, he landed a talented transfer from within the ACC in former Virginia guard Casey Morsell.
Morsell recently joined James on IPS Live to discuss his commitment and fit at NC State, and here's a full breakdown of everything he had to say:
---
You were very familiar with the ACC, very familiar with NC State. And it was big news when you made this decision because first of all, at least up until the last couple of years, this didn't happen. Players didn't really leave ACC schools to go to another ACC school. And they've made some rule changes to where it can happen now. And so for you, how much did that play a role just kind of already being familiar with the conference? Maybe it didn't, but also, do you think this is something you may see more of down the road? Just given the proximity of a lot of these schools and the fact that you're just naturally probably being recruited by most ACC schools anyways -- if that makes sense.
Well, I mean, for me personally, I was open to any conference, really. I was speaking to schools, literally, from every single conference. I mean, it's every single power five conference, and then apart from, you know, A10 and Conference USA, I was open to anything. I just wanted to, you know, just find somewhere that will fit me. And, I mean, the ACC just happened to be one of my favorite options, and somewhere where I could, see myself continuing my basketball career at this level when, but like I said, I mean, I was open to anything. And I think for sure, I mean, they keep the rule as is, the inner confidence transfer, I think people will continue to transfer in conference. And like you said, I mean, just due to the familiarity with the conference and teams that you play against, but like I said, for me, personally, I was open to anything.
I'll give our listeners an example. I know a few years back, Montrezl Harrell, who now plays with the LA Lakers, played in college in Louisville, he had something out of high school, originally with Virginia Tech, they fired Seth Greenberg. And NC State was a school that had recruited heavily in high school, but he couldn't go to NC State because he had signed with an ACC school.
And so that that kind of led to him going out of conference going to Louisville even though he was a kid, originally from North Carolina, who NC State, Duke, Virginia, Wake Forest, Virginia Tech, all those schools would have liked, so that's kind of where I was going with that. Now you have that option. And I imagine you're gonna see that more and more. But with you Casey, I think it's interesting, man, because I really believe in watching you in high school, watching some of your highlights even at Virginia, just your skill set. I think you have a chance to be one of those guys who would be a late bloomer in college based on fit.
Because I really think fit sometimes, and I think you even admitted this when we talked on the phone the first time around, sometimes I think kids overlook fit when picking a college program. And I think it's one of the best ways to really enhance your game, find a place that fits the way you play versus, you know, the outside circumstances that a lot of students continue to look at.
I 100% agree with that. I would say for me, coming out of high school, I would think that, I was an early commitment. Maybe I should have taken more time to really think about what was best for me in terms of fit. I think I threw all my options out of the way and didn't really hear out all the other conferences and all those foods that were recruited me, but fit is important. You practice so much, you work out so much. And you definitely want to go somewhere where you can see yourself really being you, that's so important to having a successful career. And I think NC State is the right option in terms of me finding myself and me being me. I think the way they playe, their physicality, their toughness, that completely matches my game. And I'm just looking forward to going there and bringing home a lot of wins, championships.
Seeing you play with Team Takeover, I thought you were really good with the ball in your hands coming off ball screens, playing in transition. Do you feel like this is an opportunity to get back to doing what you do well frequently?
For sure. I think Virginia's offense kind of speaks for itself. In terms of pacing, the amount of opportunities that you have to score are limited, just due to the reduced amount of possessions. And also, you know, there's no transition here, you know, you're on defense a significant amount of time. You're guarding the offense a significant amount of time. You know, I think, like you said , the ball screen stuff involved in transition, that's me. I think at UVA, that was a big problem in terms of, you know, I could count on one hand the amount of in-game ball screens that I had.
Like you said, it plays a factor because, it's something that you're not used to, it's something that, you know you're completely changing your game, you're 100% having to change your game in order to fit in, into a certain system. And I think, coming to NC State is the best option. I think it fits me, just in terms of, that's their toughness, and I've seen it firsthand. I played against them throughout my career, and I definitely got a good feel for how they play on me. Like I said, it's me.
I think you consider yourself a solid 3-point shooter, but that's not the strength of your game. And, and I know you mentioned kind of feeling like, at times, you're being pigeon holed to be shooter, and I try to explain that to some of our folks on our board is kind of like, and I don't mean this to an extreme, but it's almost like taking a guy like, you know, JJ Reddick, for instance, and trying to make him Russell Westbrook. It's the complete opposite. But coming to NC State where you have the ball in your hands and have more freedom to create and make plays, that's most of the game you played growing up in high school and on the AAU Circuit?
I think they wanted me to come in and kind of be more like, a Kyle Guy, or Joe Harris type. And that's never been me. That's not necessarily what I've ever been comfortable with. It was tough, because I was constantly adjusting my personal attributes that I bring to the game and I was constantly always having to adjust what I do good, it wasn't really what I was doing good coming in, it wasn't really valued. It wasn't something that they were necessarily looking for at first. So I kind of had to adjust, adjust, adjust. And that's, that was the big emphasis during my time at UVA was constantly trying to adjust my game to fit a certain mold or a certain image or a certain vision that they had for me and my time there.
So your season ends and you decide to enter the transfer portal. Do you know how quickly it was NC State reached out to you? Were they one of the first schools?
Yeah, literally, they reached out the very first day. Schools [were] calling either me or my dad. And it was crazy, because I had to miss out on a few calls that day, because I was also in class, also was like, kind of going to class and then also dealing with the transfer portal stuff. So you know, I was kind of juggling, but, yeah, they did reached out the very first day and sort of Portal and it was cool to catch up with Coach Johnson and coach Keatts, because they did recruit me out of high school. And it was cool that they were interested, and I was open just to hearing out anybody, the conference, the level, it didn't really matter to me, I just wanted to go somewhere where I feel like I can be me.
I really feel like you clearly made a business decision this time around. One of the things you told me when we spoke last time was that you watched a lot of film of the schools you were considering. You went back and kind of evaluated the way they play, because I think you told me like, you know, coaches can tell you one thing and say, 'Hey, I may change this, and we may be playing this way next year.' But you wanted to go and look for yourself. And I thought that was interesting to hear someone talk about going at it that in depth this time around because I still think at times, some may just get caught trying to find, you know, the biggest name or the coach they like or get close to home, etc.
Film was big for me. I think this was a more basketball related decision. I think, like I said, film was big, X's and O's. My final schools were fast-paced, up-and-own type of teams. Teams that are dogs, teams that that make the opponent uncomfortable, but like I said,I spent a lot a lot of late nights, I was up all night just watching games. It's actually weird, because when you're watching games, it goes by fast and you end up losing track of time before you know, it's like 3 o4 4 a.m. But that's how it was for me. I was up all night just watching games just trying to make the right decision this time around. I believe I did that.
NC State plays a lot of guards, too. You know, they don't just play one or two, they want to have three or four playmakers on the floor at one time. When you look at their roster, where do you feel you fit? Or how do you see things playing out with this team? I mean, do you see that type of versatility when you look at the roster that you'll be joining?
I think that's great, especially with the versatility and the amount of playmakers that they play all at once. One thing I know just from playing in the conference is that when you do that, you're very unpredictable. You're tough to guard because everybody can make plays, everybody can do things. And its one of those things where you couldn't really scout. You could scout like different tendencies, like you know, this guy likes to go right or left, or you could style scout certain statistics, but you can't really scout someone's playmaking ability to your fullest potential. I find that very good that they play that type of way. What I'm coming here to do is, I guess, just bring wins, just get NC State back in the mix. I think they have all the tools, all the potential to be really really special. I've played against them I think when they're at their best, they can be something very special and they can go far, 100%.
At Virginia in your two years, very few teams gave Virginia problems. Yeah. I don't know if I can recall a team winning back to back times at Virginia during [Tony Bennett]'s tenure, and NC State did that this last two years. And I want to ask you about that. Just kind of looking back at those games and those situations, why do you think NC State's style can give Virginia fits?
I think the style was definitely a big factor in NC State winning. They sped us up. And we were constantly having to, we didn't really change anything. It was just, we were just kind of thrown off. And that's what had happened with a lot of teams we played that were similar to NC State. I think also, with the playmakers, it's tough to guard at the same time, because tt's one of those things that the pack line has to give up something, and when you have so many playmakers and you're constantly having to give up something, you're constantly always on your toes, or you're constantly having to always adjust.
Sometimes when you have to adjust, it makes things tough, especially in game, you can do it before the game, but you have to kind of make adjustments that you don't usually work on to beat a team like NC State, and I guess we were never able to do it. And plus, like I said, you know, they were speeding us up. I find that amazing how they tough they are and how they execute their strategies.
When you made the decision to pick NC State, you'd narrowed it down to a couple of schools. I know you told me VCU and South Carolina, for our listeners, were your two other finalists you mentioned earlier -- tough, physical, fast paced teams. Everybody knows that with VCU, but South Carolina plays with as much pace as anybody in the SEC. So clearly, that's what you focused on. When you went to NC State and let them know of your decision, what were coach Keatts and coach Johnson's reactions?
Coach Keatts was ecstatic, he was really happy, he just couldn't wait to get to work. I think they maybe had workouts or something later that day, he would just say he could really see me fitting in and really sees me coming in, and being able to make a difference right away. And then also, Coach Johnson was a similar response. They check in pretty often, they had called me literally every day before I made that decision. They really wanted me to go there. I can't wait to look forward to it. I know that they're ecstatic and they just look forward to getting to work
Do you know when you head down to Raleigh?
I don't know yet. I know that we have the first day of class starts on May 19. I think that's a Wednesday. So I don't know. Probably that weekend. I don't know, it might be Tuesday, but I don't know. I mean, I haven't thought that far ahead
But you do plan on the first summer session?
I don't know. We haven't really been able to go too deep in that kind of stuff. Just because I'm technically still a student at UVA. And I've got to finish out this semester, I think there's a bout two or three weeks left and then the semester ends. So once I wrap that up, I'll be ready to talk logistics with NC State.
You're at Virginia, you'll be an NC State next year. Is that an awkward situation? I've always wanted to ask these kids, the players that transfer while they're still at certain schools. Does it get awkward being around campus? Especially making a decision where you're going to be playing a conference rival? I just, yeah, maybe a random question. I just wonder if we're done.
COVID has kind of saved me. I haven't really been on campus right now. I'm home and all my classes are online, so I guess I wasn't able to really answer that. But I assume it is.
I didn't even think about the COVID deal, but you understand why I'm asking that. You'd be on campus bumping into players and they're like, 'Hey, we're going to be playing against you next year?'
Here and there, I might have a professor say something virtually,like, I might have a red hoodie on, say, 'Oh, you're at NC State?' But, you know, that's virtually, that's just me at home. So it's not, I would say uncomfortable or anything. Like I said, most of the people that I've been around, have been very welcoming, and have been very excited for me and my new journey. And they want to wish the best for me, and know how good I am and what I can bring to NC State, to the program and so the school in general, so I'm excited. I can't wait to get to work and meet those guys. I think we could definitely do something special.
---
James and Ethan also broke down the Morsell commitment, and here's some highlights of their discussion:
James: Ethan, you just heard the interview with Casey Morsell. Quick initial thoughts?
Ethan: Really well spoken, obviously. And you can tell the maturity was there. And I think that factored in a lot to his decision. He knew what he was looking for. And I think that's kind of the upside is recruiting transfers like he is you find guys who who know what they want. I mean, he took NC State because of the system. Right? I mean, that's the biggest takeaway for me. And you saw it the first time around with them. Kids are not picking schools out of high school because of the system. Very few of them, I should say. And you need kids in your system who fit.
We saw that with with Mark Gottffried and we've seen the success. I shouldn't say we've seen the success Keatts has had but he's recruited to his system better and the system has been more effective than whatever Mark Gottfried was out there which I don't even know if it was really a system but I think that's a really big deal. And I think that's part of the reason why Morsell is a big pickup for State.
James: Yeah, I agree. Very mature decision looking in depth at the film. I wanted to ask you though, what do you think about the finalists? NC State, South Carolina and VCU. I know Oklahoma State was a team involved. I think Georgetown was another. He had a couple of other P5 schools as well. But he narrowed it down to an SEC, program, an ACC programming and an A10 school in VCU that's in Virginia. He's a kid originally from the Baltimore, Washington DC area. So that makes some sense as well. But for you, what do you think about that list of finalists?
Ethan: This is something I care about a lot. What other offers does the guy have? Oklahoma State you said was an offer. Obviously, they had a good year this year. A lot of that was Cade Cunningham, VCU seems like, if they're not a tournament team every year they're at least in the conversation. And then you know, South Carolina, Frank Martin's had a Final Four run. I'm pretty surprised he's still there to be honest. But I do think he's done a good job there. And so I think, I don't think finding talent has been the issue for him. … But I think you feel good about it. I mean, you don't want to be beating out, you know, say ECU for somebody or, you know, lower level D-1, mid major, and I don't consider any of those mid majors. And so I think that has to make you feel good about landing in that you weren't the only team who wanted him. Obviously, system wise, he was focused on the system. And so I think, I think he could feel pretty good about who the other finalists were,
James: I thought it was interesting to get some insight from him as a Virginia player, preparing for NC State. Because I don't know, like I told him, I don't know if there's been a program to go to Virginia and win back-to-back years. Maybe it happened early in Tony's tenure there. But they've generally been lights out at home. And that was one of my things when NC State brought in Kevin Keatts. I thought a team like Virginia, maybe State could eventually get to where they match up well with them, because it's just a clash in system fit. It really is, you know, State's wanting to, and I know there's some thought out there, you know, NC State doesn't full court press the traditional sense. But they're constantly applying ball pressure defensively, they want to speed you up, like their pressure is more or let's play on the ball to try and force players to the rim early in possessions. That's kind of the way they want to press you more than anything else. And I think Casey kind of summed up. Virginia doesn't really like to be sped up. But I think a team that's capable of doing that can give them problems.
Ethan: Keatts has been giving Tony Bennett issues going back five years now, I think. I think we talked about this before where Keatts' last game at UNC-W was a game they nearly knocked off Virginia in the first round of the tournament. And since then, I don't think Virginia has blown out State since Keatts has been here. I think one time, the year Virginia won the title. I think they blew state out in the ACC Tournament. But that was a close game at half and State was playing their third game in three days. I think Virginia kind of pulled away in the second half.
So a lot of sports in general specifically, postseason is just matchup based. And I think if you're State, you feel really good about matching up with Virginia, and then there's other teams you don't match up well with. There's probably teams Virginia thinks they match up great with and obviously State's a team they don't. And there's situations like that for literally every team across the country doesn't matter what sport you play, it doesn't matter what sport you play, how good you are or anything like that. So yeah, I mean, I think it tells you that obviously, Casey paid attention to the scouting reports and knew what NC State did while he was at Virginia. And I imagine that played a big factor in him picking State.
Never miss the latest news from Inside Pack Sports!
Join our free email list