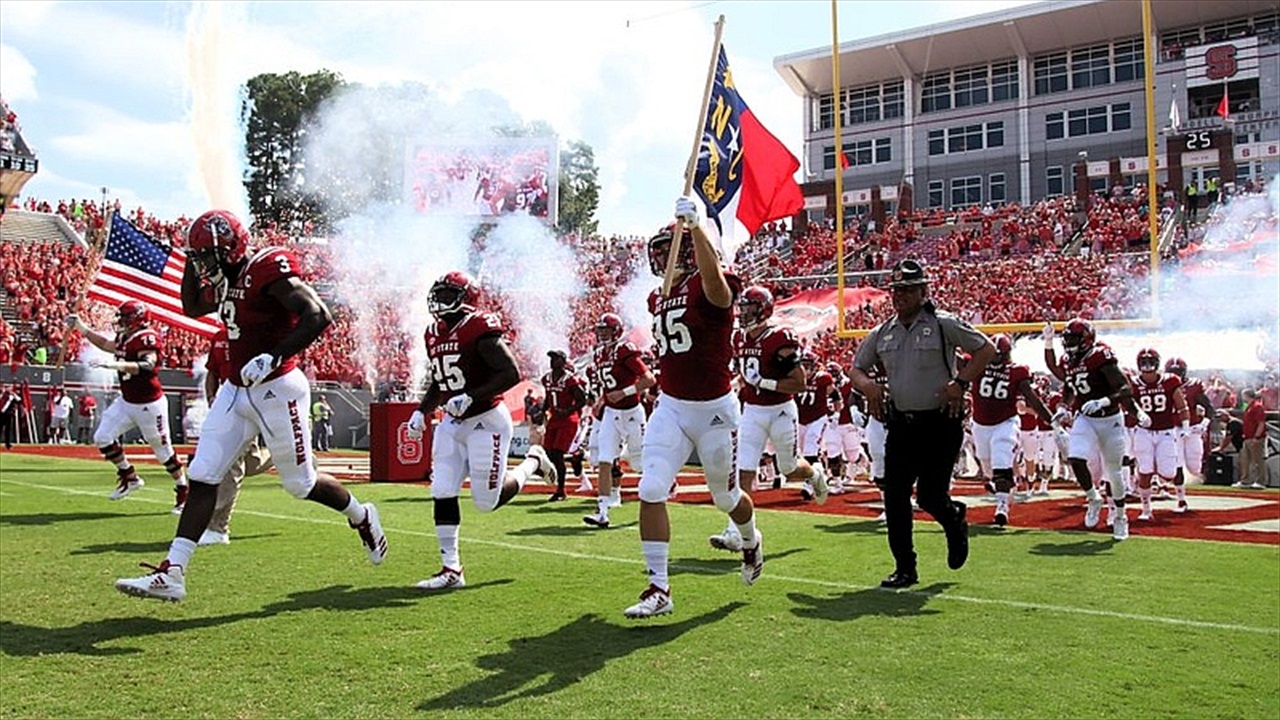 NC State Football
OUR FINAL TAKE: NC State vs. Liberty
---
Several members of the Inside Pack Sports staff predict the winner of the NC State-Liberty matchup.
---
James Henderson (IPS Publisher)
State 34, Liberty 24
NC State has been really, really efficient offensively, and I expect this team to be fired up to face a ranked, undefeated Liberty.
Ultimately, State grinds away the win late.
Steve Williams (IPS Football Recruiting Analyst)
Liberty 40, State 35
This is such a difficult game to call because in my mind it's a toss up. The thing is, Liberty has put points up on everyone and State's defense has leaked like a sieve. If you're a Wolfpack fan then you have to hope that the reinsertion of Tanner Ingle into the lineup will pay big dividends. There's no question they've been better when Ingle is in the lineup.
Offensively, I think the Pack will put points up, but can they win a track meet? We keep waiting for Liberty to come back to earth. I'm just not sure this is the week that happens unless State gets their best defensive performance of the year.
Bryant Carson (IPS Football Analyst)
State 41, Liberty 31
Big game for the NC State defense this week. I think the Wolfpack defense comes out hungry and plays well early, thereby giving the State offense time to build a lead, thereby allowing the collective blood pressure of the Pack faithful to stay within normal human limits.
Otherwise, the Flames could make it a long night in Carter-Finley.
James Johnson (IPS Football Analyst)
State 35, Liberty 24
State continues to improve each week. This week won't be any different. The Liberty offense will pose some problems, but the Flames are facing their boat opponent of the year.
State sees the ground game return to form to go along with a nice defensive effort on the way to the win.
Phillip Danford (IPS Football Analyst)
State 38, Liberty 31
In what has turned in to a marquee game on the NC State schedule, I think you're going to see an NC State defense that learned from their mistakes against Miami and D'Eriq King. Following a similar defensive gameplan, this unit should do a better job of bottling up the dual-threat quarterback and forcing Liberty to play more out of their comfort zone.
Offensively, NC State should be able to score. As long as turnovers don't become a negative factor for NC State I think they secure their second top 25 victory of the season.
Ethan Barry (IPS Writer)
State 41, Liberty 31
Liberty is due to come back to earth, and that can go one of two ways. Sometimes, magical seasons happen; other times, you fall on your face. I think either is possible, but the Pack has earned enough trust from me to pick them to win.
Obviously, I think turnovers are super important, but I have more faith in State's defense (even though they haven't been great) than Liberty. However, if Liberty forces more turnovers, that won't matter.
I also don't know how battle-tested Liberty's passing game is, and they'll need it on Saturday. Despite the records, I think State is more proven as a well-rounded team than the Flames, and I'll pick them to win because of it.
Daniel Wilson (IPS Writer)
State 55, Liberty 10
The Wolfpack clearly has the winning Edge. (After that, I just want this gif embedded into the story).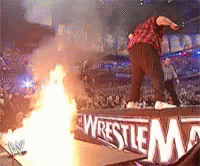 Andrew Schnittker (IPS Writer)
State 28, Liberty 24
I'll say NC State wins this one 28-24 to end Liberty's perfect run. Bailey Hockman and the offense have been stellar the last two weeks, and I think that will continue against a week Liberty defense.
Containing Malik Willis and the Flames' high-flying offense won't be an easy task, but I think a healthy NC State defense will manage it. The Pack wins its lone nonconference game and sets up for an excellent chance to finish the season with eight wins.
BP Cox (IPS Photographer)
State 48, Liberty 35
While the meter might normally register a blip on Wolfpack fan radars when they hear "Liberty," this year's matchup is a little different. And I'm not saying that just because it is 2020. This is the first ever Tim Kidd-Glass Bowl game as the Pack will face their former teammate, safety Tim Kidd-Glass.
Liberty comes into this game undefeated with two wins over ACC opponents including a Virginia Tech team that has already beaten NC State this season. The Flames bring a 40.5 point per game average against State. The Wolfpack defense will be facing a quick hitting offense and they will need to disrupt QB Malik Willis' rhythm and prevent him from finding a groove.
I believe a confident Bailey Hockman and the athletes for the Wolfpack offense will rise above the talent on the Liberty defense leading NC State to snuff out the Flames' perfect season.
Never miss the latest news from Inside Pack Sports!
Join our free email list