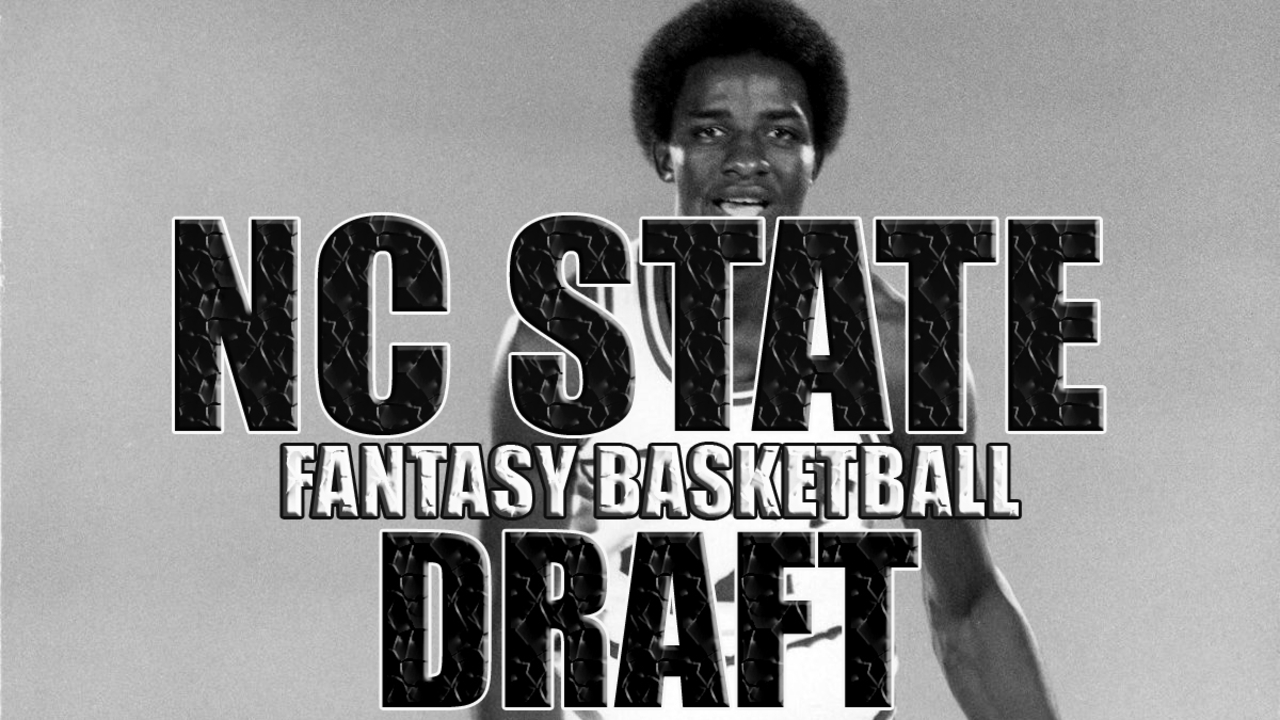 Photo by Collegiate Images/Getty Images
NC State Basketball
IPS NC State Fantasy Basketball Draft: Rounds 1 and 2
---
Inside Pack Sports staff members James Henderson, Jon Stout, Ethan Barry, and Andrew Schnittker recently conducted an all-time NC State Fantasy Basketball Draft.
The six-round snake draft consisted of each team selecting two guards, two forwards, a post, and a flex position.
The draft order was random generated with Ethan receiving the first pick followed by Andrew, James, and Jon.
Here is a look at the first two rounds of the draft.
NOTE: We will post two rounds of each draft. Following the three stories we will also post the podcast of the actual draft.
---

ROUND 1

1.01 Ethan Barry - Forward David Thompson
No explanation needed here. Has a good argument as the greatest college basketball player ever and a no-brainer for me.
1.02 Andrew Schnittker - Guard Rodney Monroe
I thought about TJ Warren here, but it's hard to go against the all-time leading scorer in school history.
With 2,551 points, Monroe also sits third all time in the ACC. He'll give my team plenty of range, as he sits second in school history and fifth in the ACC with 334 3-pointers. Monroe was the 1991 ACC Player of The Year and a two-time First-Team All-ACC player.
Happy to start my team with a consensus top-three player in school history, and the ice to Chris Corchiani's fire.
1.03 James Henderson - Forward T.J. Warren
I'm bullish on T.J. Warren. I think you could make a case for him being the second-best player in program history based strictly on talent/upside.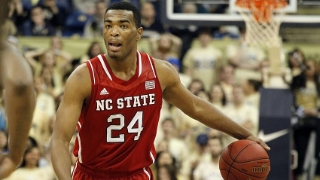 He only played two seasons and his sophomore year was memorable. He was the ACC Player of the Year and the only non-post to ever lead the ACC in scoring and field goal percentage. That's a crazy stat for a perimeter-based player.
If he stayed two more years (a lot of the players here played at least three or four) there's no telling where he'd finish in the school record books.
Warren was a stud. No-brainer pick for me.
1.04 Jon Stout - Guard Chris Corchiani
I went into the draft hoping that both Fire and Ice would be available for back-to-back picks, but with Rodney Monroe and TJ Warren taken after the obvious No. 1 pick, Chris Corchiani was a no-brainer here.
Corchiani was the first player to record more than 1,000 assists in a career in Division I history. His 1,038 career assists remain atop the record books at NC State and rank second most in college basketball history. Corchiani led the nation in 1991 in assists and finished the campaign with a season high 9.7 assists per game.
Corchiani also tallied 328 steals with the Pack, which still stands alone at No. 1 for a career at State.
ROUND 2

2.01 Jon Stout - Post Ronnie Shavlik
If the Fire and Ice plan didn't pan out, I had my fingers crossed that Shavlik would be available with this pick. I feel like Shavlik often gets overlooked; I was guilty of that until I was a student at State.
During his time with the Pack, Shavlik led NC State to three-straight ACC titles. He also garnered All-American, first-team All-ACC, and first-team All-Tournament twice apiece during his career. Shavlik was named ACC Tournament MVP in 1955 and earned the ACC Player of the Year honor in 1956.
Shavlik finished his career with a double-double average of 18 points and 16 rebounds per game. The Denver, Colorado, native still holds the NC State career record in total boards with 1,598 and ranks 7th in all-time scoring with 1,761 points. After his illustrious career at NC State, Shavlik was selected No. 4 overall by the New York Knicks in 1956.
2.02 James Henderson - Forward Kenny Carr
My strategy is simple. I want scoring studs, and to be able to pair T.J. Warren with Kenny Carr... good luck matching that firepower.
Carr averaged over 21 points per game as a sophomore and junior, enabling him to declare early for the NBA where he was drafted in the top 10.
Two-time first-team All-ACC and two-time All-American, Kenny Carr was big-time. Love getting him at this spot to complete my forward positions.
2.03 Andrew Schnittker - F Julius Hodge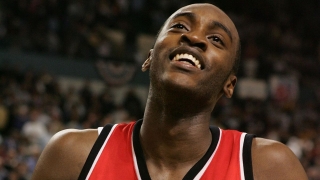 Give me back-to-back ACC Player of the Year winners (Hodge took home the honor in 2004 and was also named First-Team All-ACC twice).
Playing Hodge at small forward tips my strategy: fill my team with as much high-end scoring as possible.
Hodge will give me that; he's third in school history with 2,040 points, sixth in assists, and top 20 in rebounds for good measure.
2.04 Ethan Barry - Post Tommy Burleson
He's my number two post behind Shavlik, so I like the value here.
Lots of guard depth, so I'm going with a big here because there's a bigger gap the further down the list I go at post. Another guy who won a title and was on the undefeated, as well.
I feel like there's some upside here because he did play with Thompson. Numerous all-American and all-ACC awards, tenth in school history in scoring, second in rebounds.
IPS NC State Fantasy Basketball Draft

| | | | |
| --- | --- | --- | --- |
| ROUND/PICK | TEAM | POSITION | PLAYER |
| 1.01 | Barry | F | David Thompson |
| 1.02 | Schnittker | G | Rodney Monroe |
| 1.03 | Henderson | F | T.J. Warren |
| 1.04 | Stout | G | Chris Corchiani |
| 2.01 | Stout | P | Ronnie Shavlik |
| 2.02 | Henderson | F | Kenny Carr |
| 2.03 | Schnittker | F | Julius Hodge |
| 2.04 | Barry | P | Tommy Burleson |

Team Rosters

| | | | | | | |
| --- | --- | --- | --- | --- | --- | --- |
| TEAM | GUARD | GUARD | FORWARD | FORWARD | POST | FLEX |
| James Henderson | | | T.J. Warren | Kenny Carr | | |
| Jon Stout | Chris Corchiani | | | | Ronnie Shavlik | |
| Ethan Barry | | | David Thompson | | Tommy Burleson | |
| Andrew Schnittker | Rodney Monroe | | Julius Hodge | | | |
Never miss the latest news from Inside Pack Sports!
Join our free email list