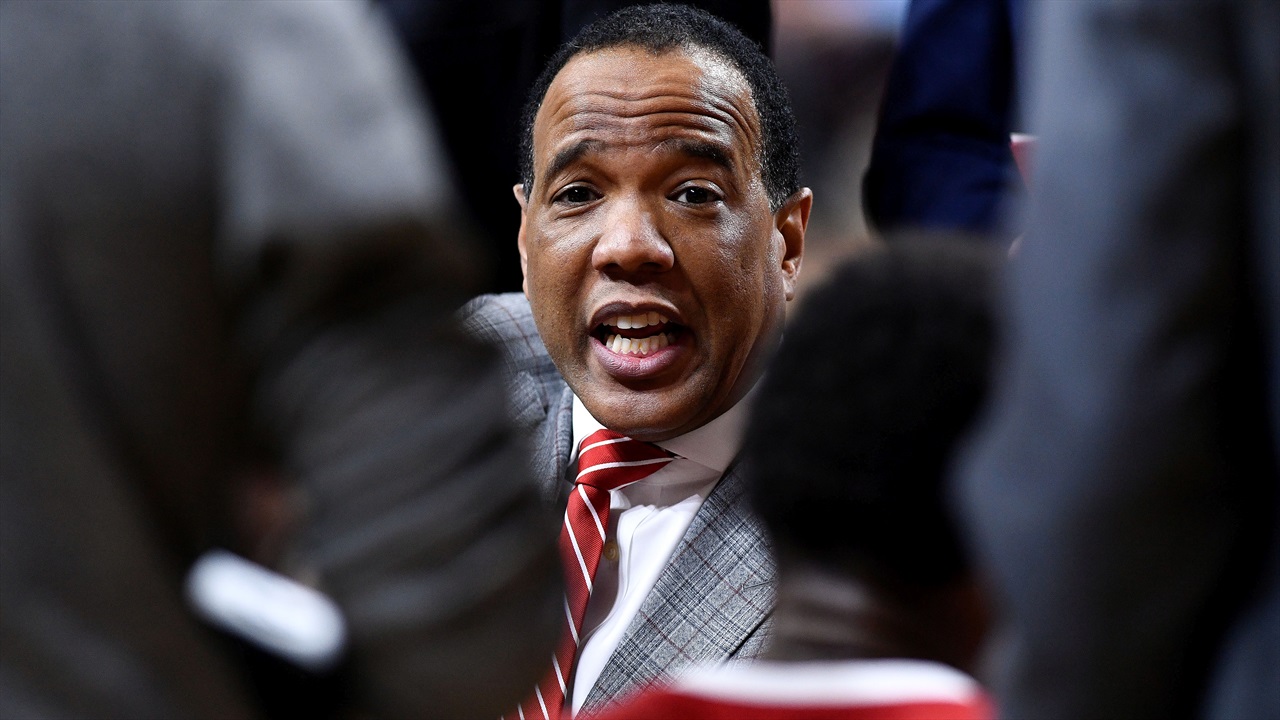 Photo by USA TODAY Sports
NC State Basketball
Keatts on Syracuse's 2-3 Zone: "They Do Such A Tremendous Job"
---
NC State head coach Kevin Keatts fielded questions from the media on the ACC's weekly teleconference.
---
Opening Statement:
Well, we only had one game this week. We obviously didn't have a game over the weekend on Saturday, but we had a road game at Miami, which I thought our guys played one of our better offensive games.
We finally got going, and we got some guys who could make... who made some shots. It was the first time I thought my guards in a while played all on the same page and did some good things.
Manny Bates as a freshman, made a big jump. I thought he had 10 points or seven rebounds.
I thought we played well. We've got to prepare for Syracuse tomorrow who's playing really good basketball. We travel to those guys today and play tomorrow night.
So understanding that Syracuse has played in zone a lot longer and does it a lot better than Miami, how much, if any, does it help, though, that you faced a lot of zone down there against the Hurricanes last week?
I think it helps, but I think everybody would say, and nothing against Miami's zone, but when you look at Syracuse and look at the 2-3 zone, that's probably the standard for everybody. They do such a tremendous job, and they scout well as far as what your zone offense is. Their wings play so high and then they bump and then they make it tough for you in all areas.
It'll be easily the best zone that we would have played against all season. They're good at it. They understand it. They do a great job of sprinting back in transition, getting to spots. They challenge you at the rim. You have to be able to make some shots.
It'll be a little bit more of a challenge than everybody else. We have played against a bunch of teams that play zone, especially Miami the last game, but this is a different zone because they present a lot of challenges with it.
Do you have an update on Jericole Hellems and DJ Funderburk?
Both guys were able to get some reps up yesterday. Both guys will be more of a game-time decision. I'm hoping to have both guys to be able to play tomorrow night.
Have you tried to tell Manny Bates to stop injuring his own teammates?
It's funny you say that. I didn't even... I was blinded to the play. I didn't know that Manny hit DJ, but since you say that we've had a conversation, and it's a joking conversation like, "Dude, you have to stop swinging your hands. You can't hit people."
It's unfortunate, and I think he wanted... was all of those minutes in the game. He certainly stepped up and played a good game with D.J. out.
It seems you've used Torin in the middle of the zone and even Markell at times. How do you try to approach what you do against Syracuse?
You're right.
Last year and even the year before, we've put TD in the middle and we've used Markell, and we still plan on at times. If D.J. is able to go, D.J. will have some time in the middle.
CJ Bryce is probably our best guy in the middle because he can make that mid-range shot, but Markell does a tremendous job because he can get the ball and he can facilitate to some of the other players.
It's tough. They do a good job. They don't rush you in the middle. So guys who play that middle of the zone, you have to be able to make shots and also make plays for others. It's tough because they swallow you up. They do a good job once that ball gets into the middle of fanning out and making sure they take away all the other options.
We have to have some guys that can finish plays inside the middle of that zone.
Given as well as you played offensively down at Miami, did you feel like you were able to build on that during your off-week, or would you have rather played right away to build more momentum?
Our biggest thing and our biggest practice was being able not to practice. We were able to take off a couple of days and try to get some guys fresh. Hopefully we can build on that.
It was really good to see the ball go into the basket for Braxton Beverly. I think he made four threes in that game.
I thought Devin Daniels did well. CJ, Bryce finally got back to playing at the level he was playing before he had his concussion, and so hopefully we can build on it.
Our biggest thing this week, obviously knowing that we had to prepare for Syracuse, but we needed a couple of days off just to kind of get everybody a little bit more fresh going into the game.
What has been your impression of Buddy Boeheim's progression to this season?
Man, he's really gotten a lot better. When you look at that young man, he's a shot maker and probably coming in, people obviously didn't give him enough credit because he was the coach's son.
He's a player. He's a player in the ACC. He's able to make shots. He's got great size. He's done a good job of getting to his spots, raising up, and making shots over people.
Those three guards that they play, their one, two, and three, any one of those guys can go off on any given night for a lot of points. But Buddy is playing really good basketball right now.
Never miss the latest news from Inside Pack Sports!
Join our free email list