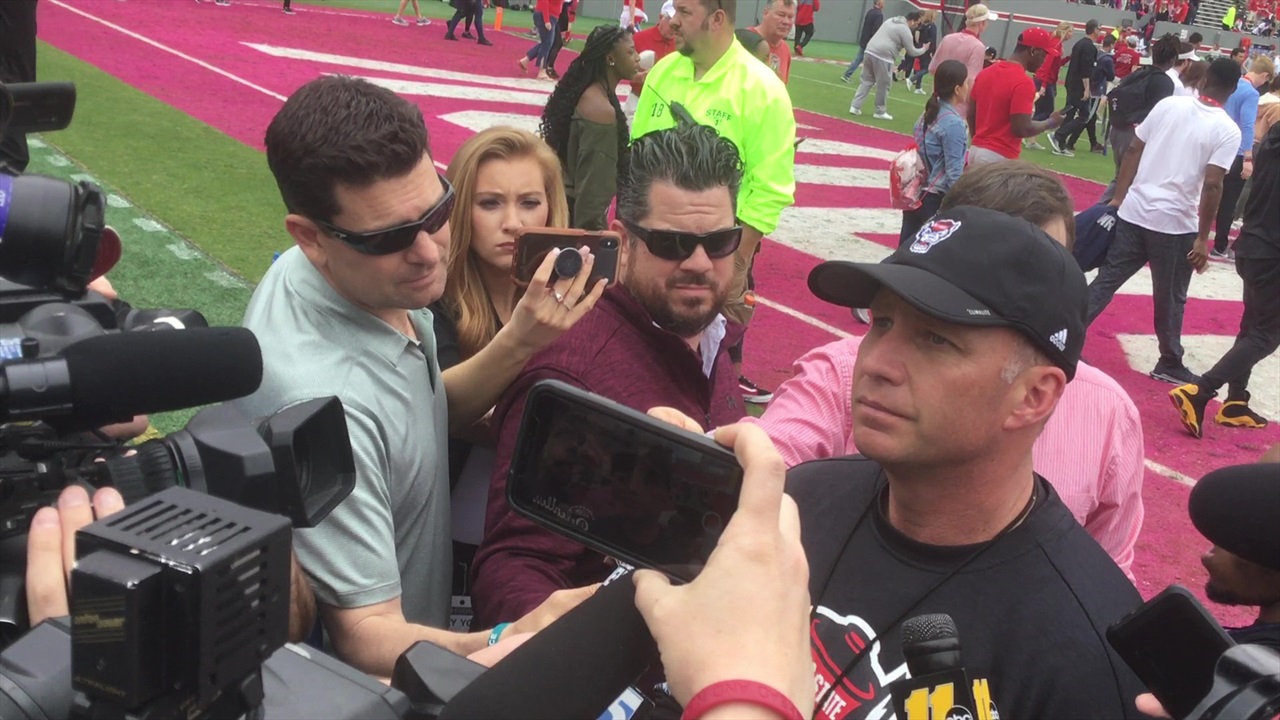 NC State Football
Doeren: "We Have A Lot Of Work To Do"
---
NC State head coach Dave Doeren met with the media to discuss the 2019 Kay Yow Spring Game.
NOTE: Click the video above to watch the interview.
---
"The guys worked hard and you got to see some explosive plays. Good to see Zonovan out there. I am excited about what he brings to the running game."
"I thought the O-Line really endured. There was only 10 of them that played today and they all fought through."
"Brock Miller had a nice interception. Without watching the film it is kind of hard to tell more."
"He is not pressing. That is plain to see. As a backup, he took a ton of reps last year, so he has just been more comfortable. The other guys have got to catch up because they are not as comfortable. They all have good skill sets."
"He is an exciting player. He is explosive. He is smart. He is hungry. He missed some practices with a sprained ankle but he gives us what we had when Nyheim was here and that's a guy that can change the game for us."
"We have a lot of work to do. We have 10 seniors so we are young. It is hard to get these guys better with repping them and practicing them, so more than anything we have just got to get guys healthy."
"Alim is getting better. I think Val Martin is one of the more important guys on our defensive line."
"We are the opposite of what we were a year ago. Last year we were in the defensive front and this year guys have played a lot of football."
Never miss the latest news from Inside Pack Sports!
Join our free email list