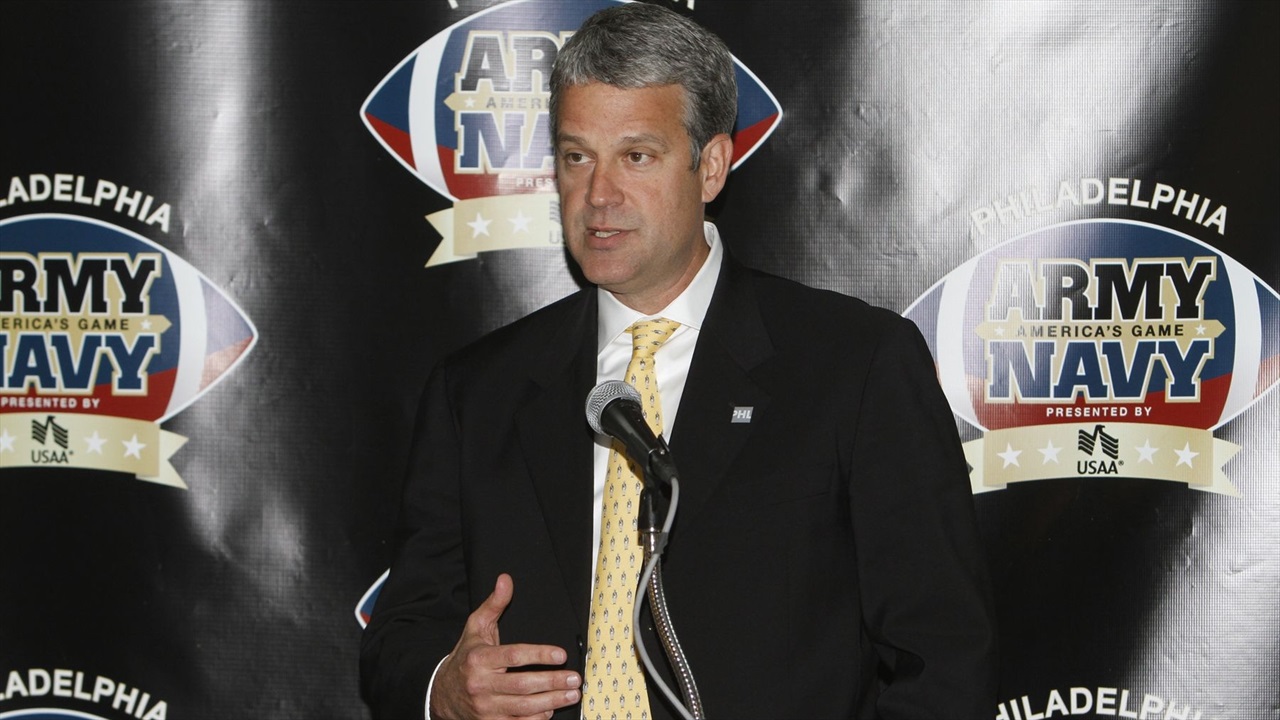 NC State Football
TRI-PARTISAN: Under Next AD, NC State Must Build On Yow's Success
---
Each week I submit a Tri-Partisan column to WRALSportsFan.com, and here is this week's feature where I take a look at NC State hiring Boo Corrigan as new AD and what's potentially next for Wolfpack athletics.
---
Normally I submit this column on a Tuesday, but with NC State facing third-ranked Virginia that evening I wanted to wait until the outcome. Obviously that was going to be what the column needed to be about, right?
Wrong.
This morning, Inside Pack Sports was first to report the news that NC State would be hiring Army AD Boo Corrigan as Debbie Yow's replacement as Director of Athletics. This is huge news relative to NC State athletics.
On the surface, Corrigan appears to be a home-run hire. He has overseen a program that owns 20 Patriot League regular season or tournament championships and that sent 14 teams to the NCAA postseason. Army has had 16 Academic All-Americans, including eight first-team selections. Since the start of the 2011-12 season, Army had nine Patriot League Scholar-Athletes of the Year.
Corrigan was named the 2017 Athletic Director of the Year by the National Association of Collegiate Directors of Athletics. His most-prominent hire, football coach Jeff Monken, just led his team to 11 wins and a No. 19 ranking in the Associated Press poll -- its highest final ranking since 1958.
He also has major ties to the Atlantic Coast Conference, as his father is Gene Corrigan, the former league commissioner. Finally, Corrigan has spent time in the Triangle, working for three years as senior associate athletic director for external affairs at Duke University.
It is an outstanding hire by NC State Chancellor Randy Woodson and everything suggests Corrigan will do a terrific job in Raleigh.
However, this is still going to be a scary transition for Wolfpack fans because of everything that Debbie Yow has accomplished as the Director of Athletics. While some may have questioned her hiring in 2010, she has silenced most doubters and led Wolfpack athletics to a completely different level – a level that most people likely didn't think NC State's athletic department could reach.
Yow has built a well-rounded athletics department with a plethora of flourishing programs. In the 2017-2018 athletic/academic year NC State accomplished one of her biggest goals -- a Top 25 finish in the Director's Cup. The university ended up 15th, the highest ranking in program history. READ FULL STORY HERE: LINK
Never miss the latest news from Inside Pack Sports!
Join our free email list